'The Bernie Mac Show' Star Camille Winbush Steps Out & Strikes a Pose in Striped Shirt & Jeans
Camille Winbush, known for her iconic role as Vanessa Thomkins in "The Bernie Mac Show," stepped out from her home in a striped shirt and jeans with a facemask on amid the ongoing coronavirus pandemic.
Acclaimed actress Camille Winbush is now living life on her own terms. On Instagram, the former child star shared a picture of herself with her little niece outside Walmart.
Like most people, Winbush has had to adjust to the changes brought about by the pandemic. Visiting the grocery store or running errands outside the house are usual activities that have become a tricky task.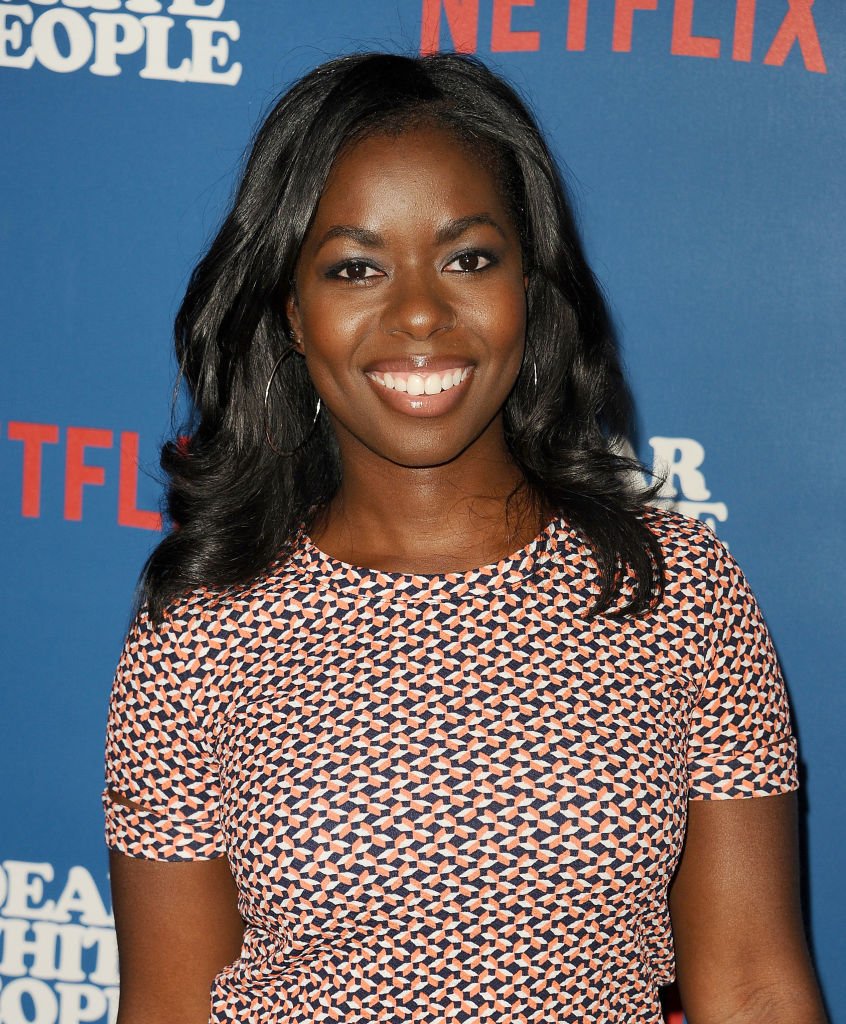 KEEPING IT CASUAL
For her trip to Walmart, Winbush kept her look casual and relaxed. She wore a striped blue collared shirt with a stylish knot on the front and matched it with a pair of skinny jeans.
Beside her was her little niece who wore a pastel pink shirt and purple shorts. The actress wore a blue face mask while the girl wore a light blue one. Alongside the picture, Winbush wrote:
"Put on real clothes to take pics at Walmart cuz that's what life is now."
WINBUSH ALL GROWN-UP
Many fans took to the comment section to express their thoughts. Some fans were shocked that Winbush, a former competitive gymnast, is all grown-up now.
Others agreed with what the actress wrote in her caption as they can relate to the feeling of going out after spending a lot of time indoors. One fan reminded Winbush to be extra careful while outside. 
Winbush recently turned 30 but she looks younger than her age.
FANS' NOSTALGIA
"The Bernie Mac Show" fans must feel nostalgic when they see the actress on social media. Winbush was 11 when she started playing the late comedian Bernie Mac's on-screen daughter, Vanessa Thomkins. 
Aside from breathing life to Vanessa as one of the most complex teenage characters in the Fox-led show, Winbush became an ice cream business owner at 14, a rare feat for teenagers.
Besides doing a TV show, Winbush expressed in a 2004 interview with TV Guide that she wanted to do comedy, action, and drama movies. The genre she took an interest in has become a reality.

MORE ACTING OPPORTUNITIES
After "The Bernie Mac Show" ended in April 2006, Winbush was given an opportunity to star in more TV shows. The talented actress appeared in the drama series, "The Secret Life of the American Teenager" in 2008.
She also starred in Issa Rae's drama-comedy web series "The Choir" from 2013 to 2015 and became part of the cast in the 2019 film, "Everything But a Man."
Winbush has truly come a long way. Many fans were delighted that she is still active in the acting industry and are all looking forward to their favorite actress's future projects.
Winbush recently turned 30 but the actress looks younger than her age. She recently took to Instagram to share a picture of herself in a stunning black dress.
Many fans reacted to the actress's gorgeous picture, which showed her sporting beautiful braids with a messy bun. One of the fans commented that Winbush is one ageless beauty.