Watch Gabrielle Union Play with Her Adorable Daughter Kaavia in This Sweet Video
American actress, activist, and author Gabrielle Union was seen playing with her cute daughter, Kaavia in a recent heartwarming video posted on her Instagram feed. 
Famous American actress, author, and activist Gabrielle Union spent quality time with her adorable daughter, Kaavia as they played together in a recent video on her Instagram feed. 
In the video, the mother and child were seen having a good time as they played around with water in a playground. Union was dressed in a green patterned suit jacket and pants, while Kaavia had on a cute matching top and shorts.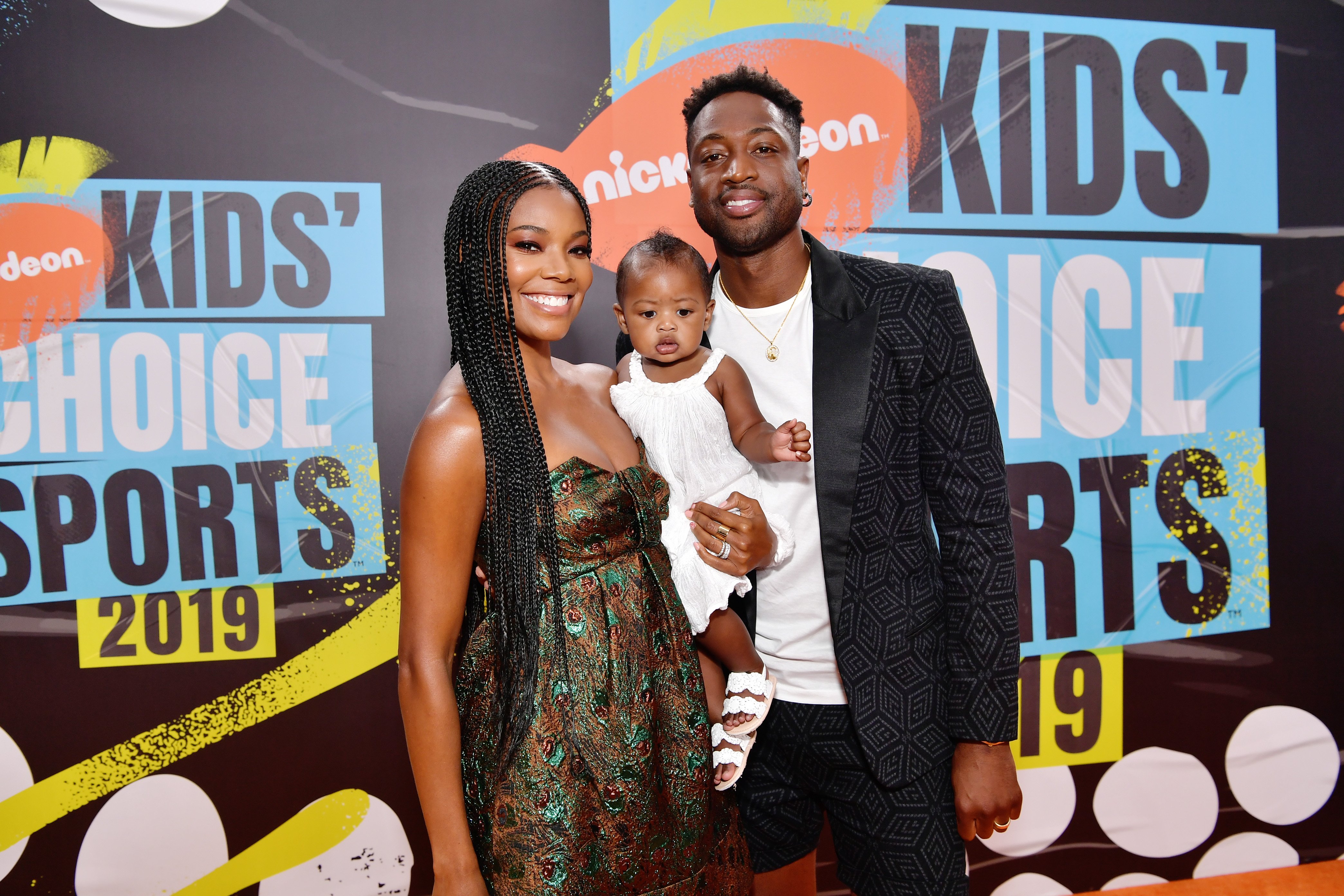 The pair squatted in front of a toy watering machine, scooping up water in their hands and pouring it into a funnel. However, in a spontaneous moment, Kaavia splashed the water on her surprised mother. 
With pure undulated high-pitched laughter, the adorable little girl went on making a watery mess and splashing the water on Union. The wholesome video struck a soft chord in the hearts of her followers as they could not stop gushing about it.  
This is not the actress's first time touching the hearts of her fans with adorable posts of her and her daughter. Over the months, she has kept the world up to date on the sweet moments they share. 
In August, the star posted cute photos of her and Kaavia having a good time at the pool. The pair had on matching sky blue swimsuits as they enjoyed a relaxing time in the water. 
Union opened up about their kids and how their moments of bravery served as sources of inspiration.
In the first two photos, the mother and daughter stood in the shallow waters laughing and jiving. However, in the third picture, the pair were out of the water and Kaavia was comfortably perched atop Union's back as she bent forward on her knees. 
Last month, the star also posted a series of photos that showed her happily posing with the adorable little girl as she prepared to appear on ABC's "Good Morning America" alongside her husband, basketball star Dwyane Wade.
Union was dressed in a white patterned mini-dress with a V-shaped neckline and thigh-high burgundy boots. Kaavia, on the other hand, had on pink pajamas and multi-colored rubber shoes. 
In an interview last month, after being listed among Time's 100 most influential people of 2020, Wade and Union opened up about their kids and how their moments of bravery served as sources of inspiration.
Union explained that freedom existed in so many different forms and she and Wade were blessed to have free children. She added that Kaavia is true to her feelings while their 13-year-old daughter Zaya never asks for "permission to exist."
The couple's support of Zaya who is transgender "set a powerful example for parents and for society of how to be good allies to young people who are figuring out who they are," as noted by singer John Legend in an essay about the pair.