Jennifer Hudson Dazzles in Bright Long Dress & Sparkling Jewelry on Entertainment Weekly Cover
The EW November issue cover page stood out with the elegant figure of music star Jennifer Hudson who perfectly played the part in exquisite dresses while showing off her fashion sense.
Jennifer Hudson made some fashion statements as she graced the cover page of EW's November issue. Hudson brought on her A-game as she showcased her style and poise.
She shared copies of the front cover on her Instagram page which presented her rocking elegant bespoke and bold jewelry to spice up her fashion.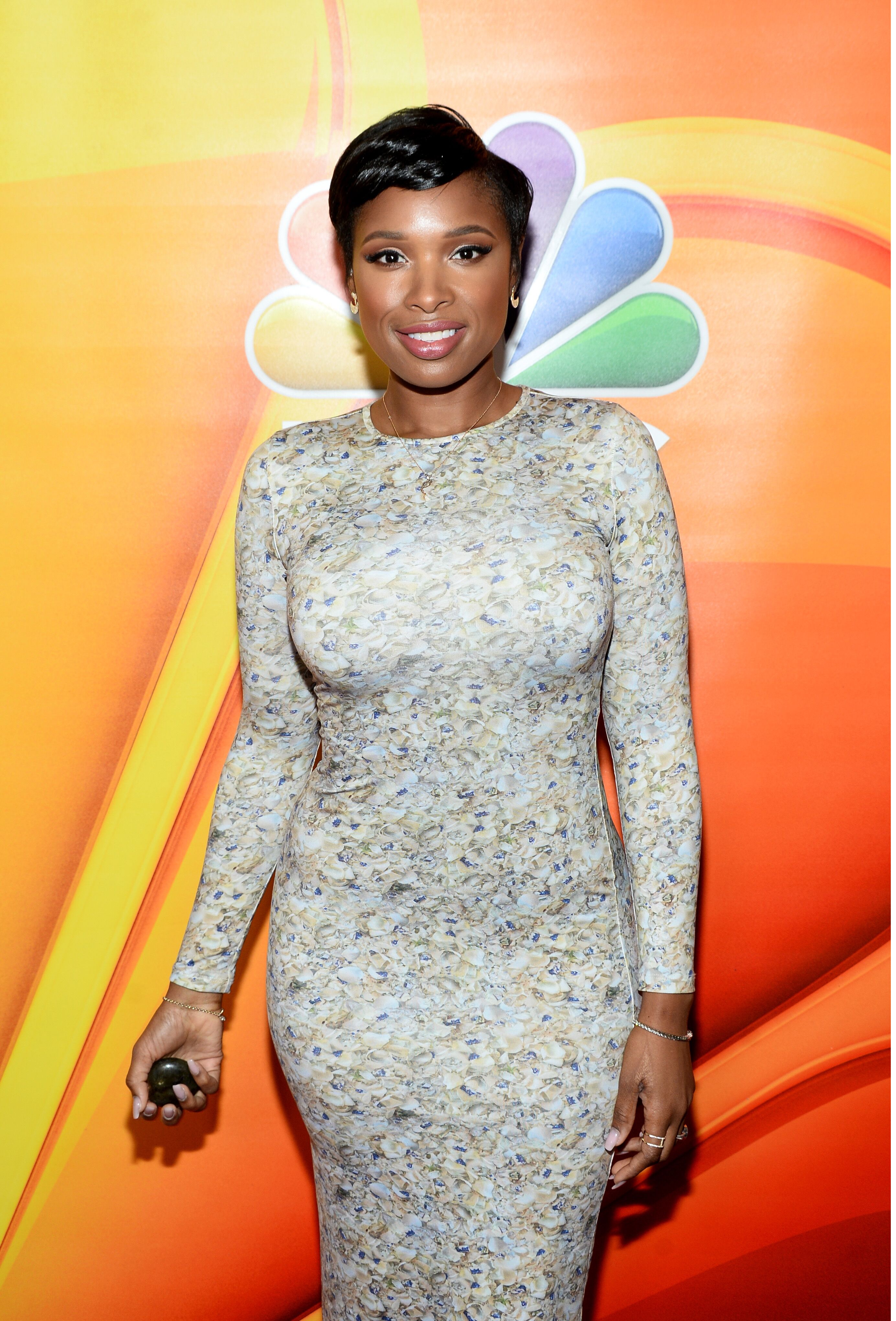 In the first photo, the award-winning vocalist looked tall and willowy in a bright yellow flowing dress while her hair was styled in a cropped hairstyle. She accessorized with drooping earrings while her dress bore shimmery details around her bosom.
The next photo was an up-close shot of Hudson's face which gave fans a view of her face's details. While the "Dreamgirls" star presented a smokey makeup look, her face and hair were covered in crystal-like adornments while showing off her manicured and painted nails. She captioned the post:
"Have you seen the @entertainmentweekly November issue yet? It was such an honor to be your November cover..."
While Hudson felt honored, she did justice to the classic look. In the last slide, the mom-of-one showed off her curves in a silvery shining floor-length dress. The dress bore a kimono-style detail designed in tulles. The singer completed her look with shiny heels.
The "American Idol" star has many achievements to her name and a fine entertainment career going strong but motherhood is another integral part of her life.
In 2018, the duo [Hudson and Otunga] brewed some animosity towards each other.
Hudson, who sang "I Remember Me," welcomed her son, David Daniel Otunga Jr., with fellow star David Otunga in 2009. At the time, a close source shared the details of the child's birth and moniker to People.
In months leading up to her childbirth, Hudson made no official announcement as fans sparsely spotted her baring a baby bump. She also appeared with her rounded belly during the 2009 memorial service for Michael Jackson.
These days, Hudson is the super mom who has her career going great while motherhood does not prove a tough challenge. However, she and her ex, David Otunga, seem to have been at loggerheads for a while.
In 2018, the duo brewed some animosity towards each other as Hudson requested that the judge presiding over their case order David to get a job. 
In return, he accused her of hypocrisy and how she has been trying to hold him back with a gag order preventing him from speaking about their legal issues. He added that Hudson was sharing information with the media.