Jennifer Hudson Flaunts Her Outfit Featuring a Cardigan Given by Taylor Swift
Jennifer Hudson stunned fans with a slideshow where she showed off her lovely figure. The singer looked dashing in her trendy outfit which featured a cardigan from Tayor Swift.
American singer and actress Jennifer Hudson warmed many hearts on Saturday. Hudson shared a series of stunning photos with her 3 million Instagram followers.
The Grammy-winner donned a grey top, a pair of yellow shorts that showcased her beautiful long legs, and an attractive set of white shoes.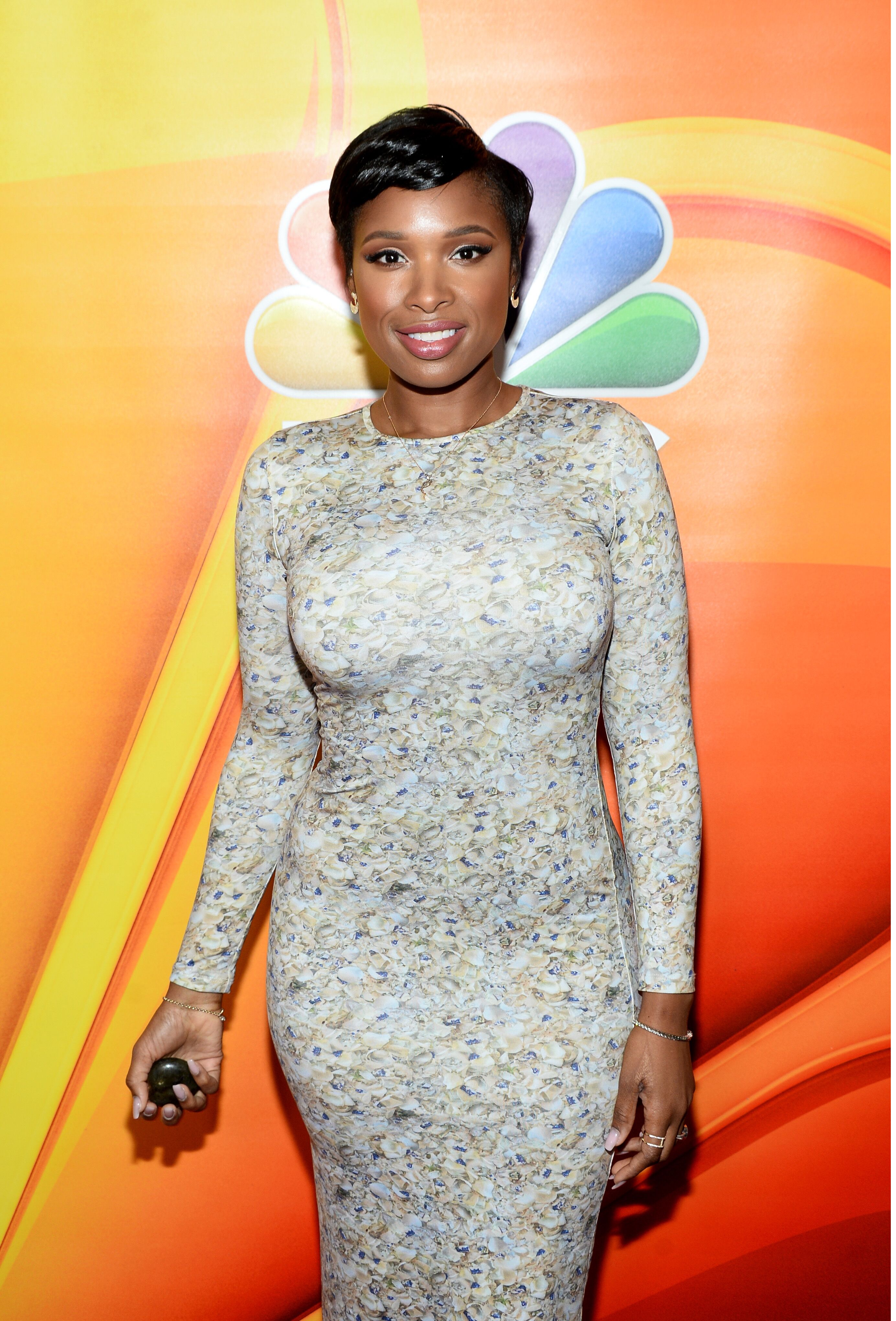 The actress completed her look with a pretty cream cardigan - which she revealed was gifted to her by fellow music superstar, Taylor Swift - and a classy pair of shades.
Hudson then expressed that she was prone to feeling cold even during the warmer seasons and was very grateful for Swift's gift. She stated,
"Thank u @taylorswift for my comfy cardigan! Some of yal might not know, but I get cold really easy."
The gift was symbolic of Swift's new song "Cardigan," the lead single in her newly-released album, "Folklore." Hudson celebrated with her colleague by adding the hashtag "#folklore" to her post.
Fans were wowed by Hudson's posts, particularly for her seemingly ageless look. Some followers hilariously claimed they were convinced the "Dreamgirls" star was aging backwards. However, looking at the photos, it's hard to disagree with them.
...the singer revealed in 2018 that she is one of twenty-seven siblings
Hudson is wowing fans on all fronts this year. The former "American Idol" star recently performed Aretha Franklin's 70s classic, "Young, Gifted, and Black," at the virtual BET Awards.
The Oscar winner's breathtaking performance wet fans' appetites for the release of her upcoming movie, "Respect," where she plays Franklin. The movie's trailer debuted at the event with some electrifying scenes, including one where Franklin (Hudson) asserts:
"You got to disturb the peace when you can't get no peace."
"Respect," a biopic based on Franklin's journey from a local choir to international superstardom has been in the works for quite some time.
Franklin reportedly handpicked Hudson who is from a religious background herself to play her in the movie, before the "Queen of Soul's" death in 2018.
Hudson will have a lot of support going into her jam-packed end-of-year activities as the singer revealed in 2018 that she is one of twenty-seven siblings. She stated that her father was absent from her life early on and she had to track him down during her teenage years.
Her search was successful and he moved in with her and her mother, before passing away some years later. However, Hudson admitted that she has yet to track down all her other siblings and hoped to have a "giant table" gathering with them someday.