Watch Steve Harvey's Surprise after a 'Family Feud' Contestant Jokingly Hits on Him
Show host Steve Harvey thought he'd seen it all, but he was blown away by a sassy contestant's unexpected answer on his hit game show "Family Feud."
Comedian Steve Harvey has been hosting "Family Feud" since 2010, but he was recently left speechless when a contestant's cheeky answer blindsided him.
The man with the fastest snapback in the business was flabbergasted with Grace Zagami's flirtatious response when he told her they would have to be "heavily involved" for him to buy her a car.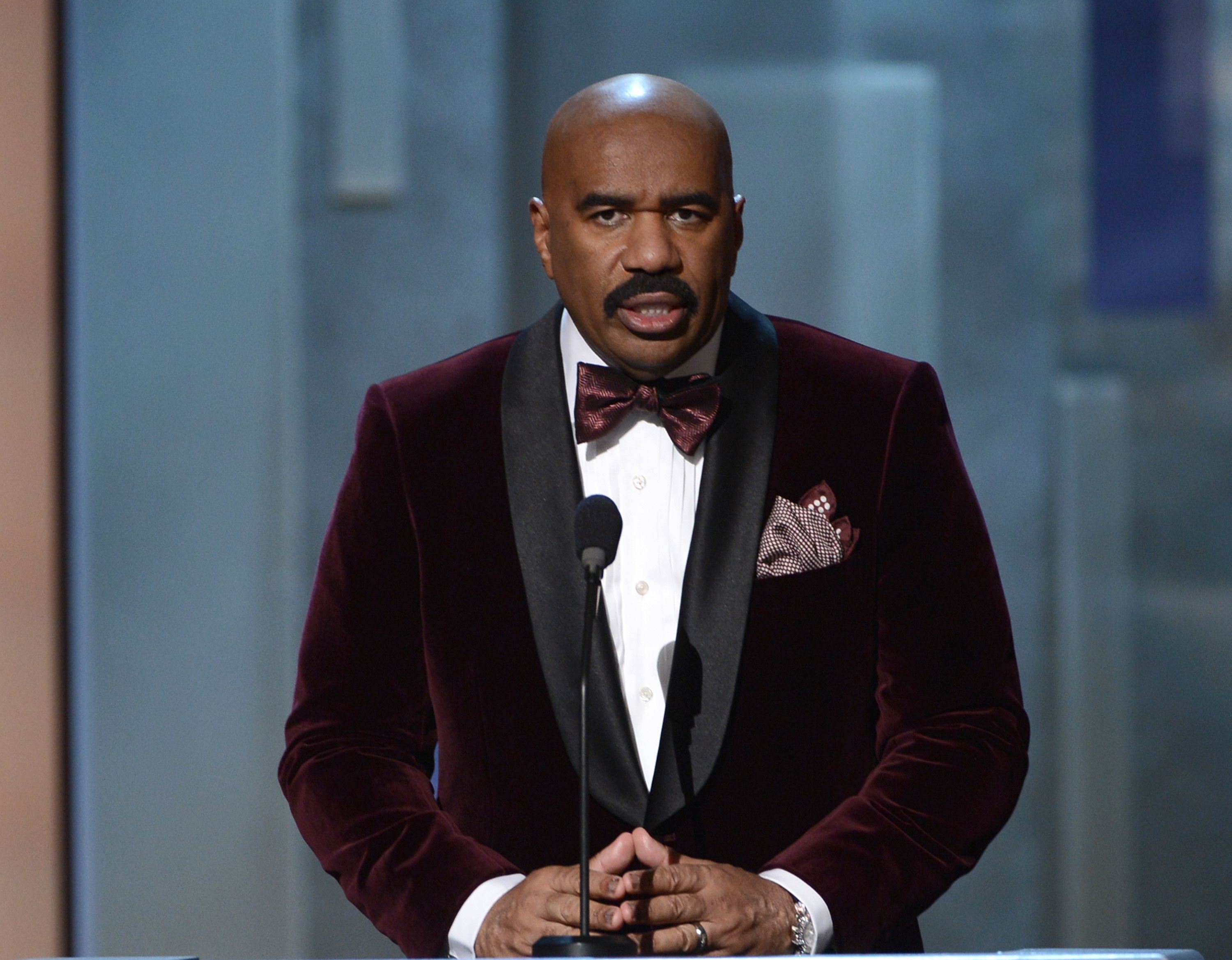 SASSY SNAPBACK
Harvey's teasing got an unexpected answer from the contestant, who made it clear that she'd have no objection to being "heavily involved" with the 63-year-old star. She replied immediately:
"Well, Steve, you know, we could be."
Grace's oneliner left Harvey literally open-mouthed, and struggling for his composure and her son Nick cringing with embarrassment; while the studio audience exploded with laughter.
SPEECHLESS
After a long beat, the thrice-married Harvey finally summoned an answer, and it was an admission that he had been stunned by Grace's audacity. He said wrily:
"I wasn't ready for that one. I don't usually get stumped but you got me on that one."
Back in the 70s, "Family Feud" host, Richard Dawson, got into the habit of kissing the contestants
One person who would definitely not be laughing would be Harvey's wife, Marjorie, to whom he has been married since 2007. Harvey has been hosting the Miss Universe pageant since 2015, but he still wasn't ready to handle the cheeky blond mom.
Harvey and the stunning Marjorie share a blended family of 7 children and have just welcomed a new grandchild, Marley Jean, after their daughter Morgan gave birth on September 1, 2020.
KISSING CONTESTANTS
Back in the 70s, "Family Feud" host, Richard Dawson, got into the habit of kissing the contestants to "relax them," but seemed to favor the pretty ladies. The mustachioed gentlemen were doomed to stay nervous.
The comedian, best known for playing Corporal Peter Newkirk in "Hogan's Heroes," hosted "Family Feud" from 1975 to 1985, with a second run one-year run in1994.
Funnily enough, TV's "Kissing Bandit" ended up marrying one of the contestants he kissed on the show in 1981, Gretchen Johnson. He married Johnson in 1991, and the couple lived happily ever after until his death in 2012, and share two children.
So if Harvey did become "heavily involved," it wouldn't be the first time "Family Feud" played Cupid. Unfortunately for Grace, Harvey is happily married, but she did leave him breathless.