Snoop Dogg's Son Cordell's Girlfriend Phia Shows Figure in Maternity Photos — See Her Bold Look
Snoop Dogg's son, Cordell's girlfriend, Phia Barragan shared exciting maternity photos of her flaunting a growing baby bump in a stunning and risque swimsuit ensemble.
Rapper Snoop Dogg's second son, Cordell Broadus and his girlfriend, Phia Barragan, have revealed that they have a little bun in the oven. Recently, Barragan posted sizzling hot maternity photos on her Instagram and shared her excitement:
"Your sister and I can't wait to meet you little bean??."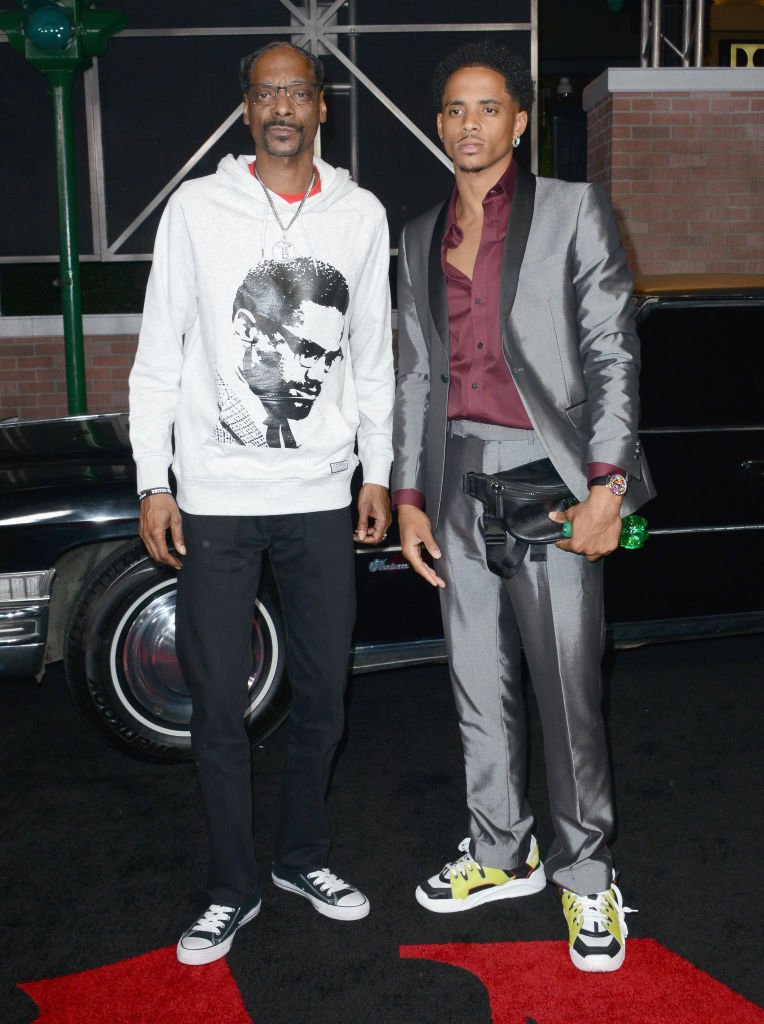 The racy maternity shots featured Barragan with her growing baby bump and a strong-looking black and brown Doberman striking poses by her side.
Barragan wore a black leather two-piece swimsuit that perfectly flaunted her flawless skin and trim physique. The expecting mommy accentuated her never-ending legs with a pair of black leather thigh-high heeled boots.
She held the regal-looking Doberman on a black leash as she changed poses and caressed her baby bump. She shared more photos in another post, asking her followers to guess her due date and encouraging them to subscribe to her YouTube channel where she plans to document her journey.
Barragan's followers were more than excited to see the heartwarming photos of her flaunting her baby bump and looking healthy, happy, and radiant. The comments were filled with congratulations and kind words for the glowing mommy and her little one.
The news came years after Snoop became a grandpa for the first time.
Judging from the reactions of Barragan's fans and followers it is clear that her fans are delighted to hear that Cordell and Barragan are having a baby soon and that she is doing great.
Cordell first came out with the news in an unexpected post of a series of photos and videos of a visibly pregnant Barragan. His caption accompanying those clips and snaps read:
"BabyMoon?✌️??."
The slideshow featured Barragan exhibiting that characteristic pregnancy glow while lounging and sunbathing in a pink and purple two-piece bathing suit.
When Cordell and Barragan's little bun in the oven arrives, the little one will be the couple's second child together and Snoop Dogg's fourth grandchild.
In January 2019, Cordell, who reportedly landed his first modeling campaign in 2018, started his "subtle announcement" trend when he revealed a photo of Barragan's first baby bump on his Instagram story. 
The news came years after Snoop became a grandpa for the first time through the oldest of his three children, Cordell's older brother, Cordé, and his then-girlfriend, Jessica Kyzer, in 2015. 
Now, Cordell and his beaming lady love are patiently awaiting the arrival of their precious second child together into their loving family.