Michael Strahan Shares a Photo with His 4 Kids — See How Much They Look Just like Him
American television host and former professional football player Michael Strahan posted a photo of his four children on his Instagram feed. The picture showed how much they all looked like him. 
Michael Strahan, an American television host and former professional football player, posted an adorable picture of his four kids on his Instagram feed that showed the uncanny resemblance between them all. 
The photo was posted a few days ago and it showed the star posing alongside his beautiful kids as they came together for a group selfie with huge smiles on their radiant faces.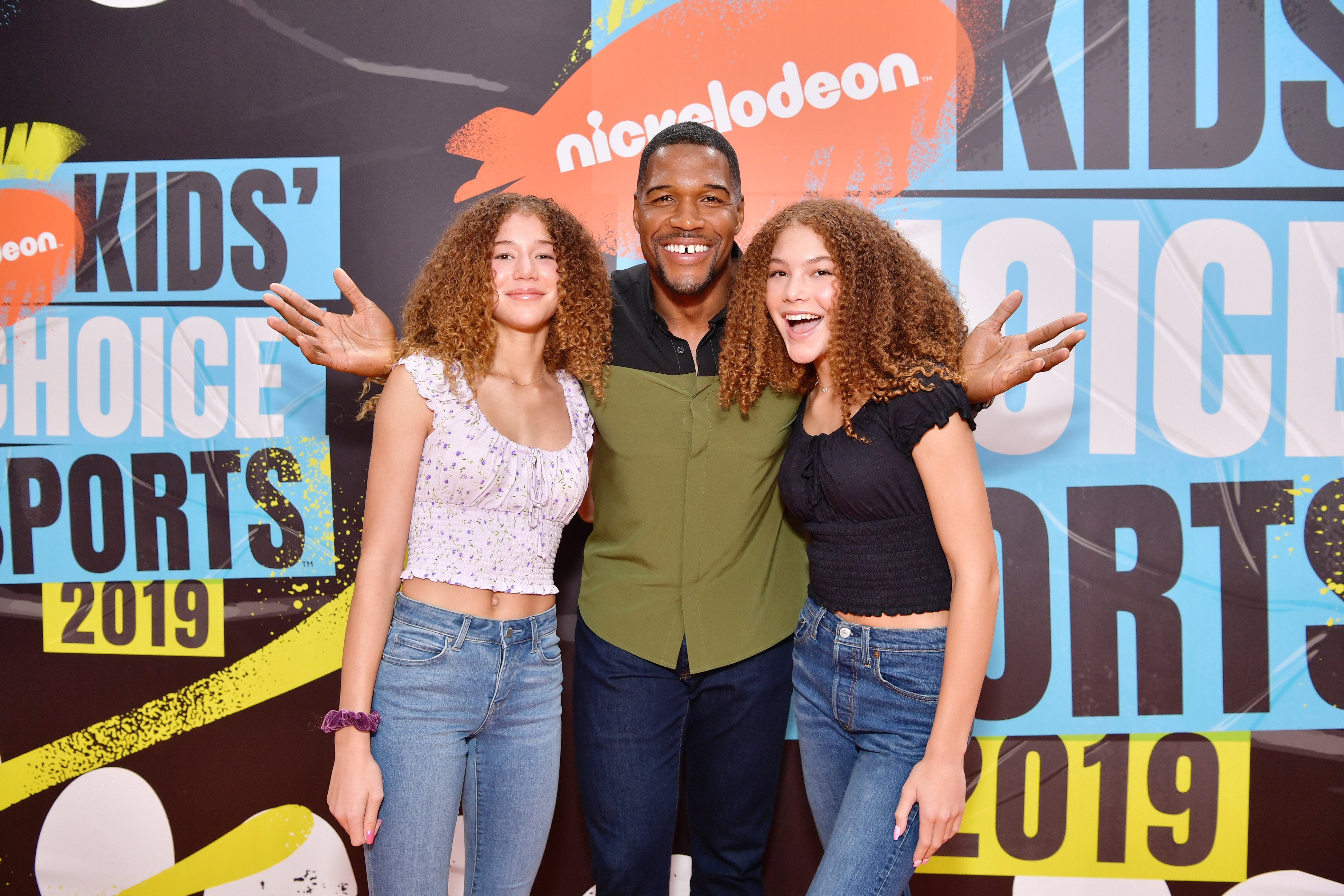 The 15-year-old twins, Isabella and Sophia, were standing just behind their father. They were clad in similar colored jackets and had their long brown hair roughly packed. 
28-year-old Tanita and 25-year-old Michael Jr. stood behind the twins. Tanita was dressed in a brown long-sleeved top, blue pants, and white sneakers while her brother had on a dark green long-sleeved shirt. The happy father captioned: 
"My team forever! Where has time gone? #fbf #LoveMyKids." 
Strahan shares his first two kids, Tanita and Michael, with his first wife, Wanda Hutchins. They were married from 1992 to 1996. His twin girls, Sophie and Isabella were from his marriage to his second wife, Jean Muggli, whom he divorced in 2006. 
He was, however, involved in a nasty child support battle with Muggli over the twins. It resulted in him giving her $15.3 million and $18,000 a month. In 2019, the pair were back in court after she accused him of owing her over $500,000.
He added that when one has confidence in their kids, they subsequently have confidence in themselves.
The twins live with their mother while the first two kids live with their father. Despite the fact they were raised apart, the family shares a tight bond as Strahan revealed that he tries to be available for his kids. 
The star has no doubt kept to his word. In 2018, he showed up at the Kids Choice Sports Awards in Los Angeles, flanked by his beautiful twin daughters. The trio struck quite the figure as they posed for pictures on the red carpet. 
In an interview, Strahan opened up about fatherhood and shed a little light on his upbringing. When he was asked what it felt like raising twins, he revealed that it had been a topsy-turvy ride at the early stages and he struggled to find synchronization. 
He further spoke about his father, explaining that even though he had been a very strict man, he was also a very inclusive father. He made it known that his kids were always his priority.
In another interview, Strahan revealed how much his father influenced his fatherhood journey. He explained that his father was all about "when you are going to do something, not if," so he believed in his kids 100 percent. 
Strahan added that when one has confidence in their kids, they subsequently have confidence in themselves. He then divulged that he loved being the person his kids depended on to learn, just like his parents had been for him.