Check Out 'American Idol' Winner Fantasia's Fit Body in a Pink Sweatshirt & Pants in New Photo
Music star Fantasia Barrino dressed to the nines in a recent media update as she brandished her classy style rocking chic fashion items and striking poses for the camera.
"American Idol" icon Fantasia Barrino knows how to flaunt her style and she never shies away from showing it off on social media. The singer's latest display presented her rocking an all pink glam.
Barrino, 36, stepped out in style in a two-piece outfit that included a tie-dye pink long-sleeved shirt and a pair of figure-hugging pants. She matched her clothing with swanky pink footwear.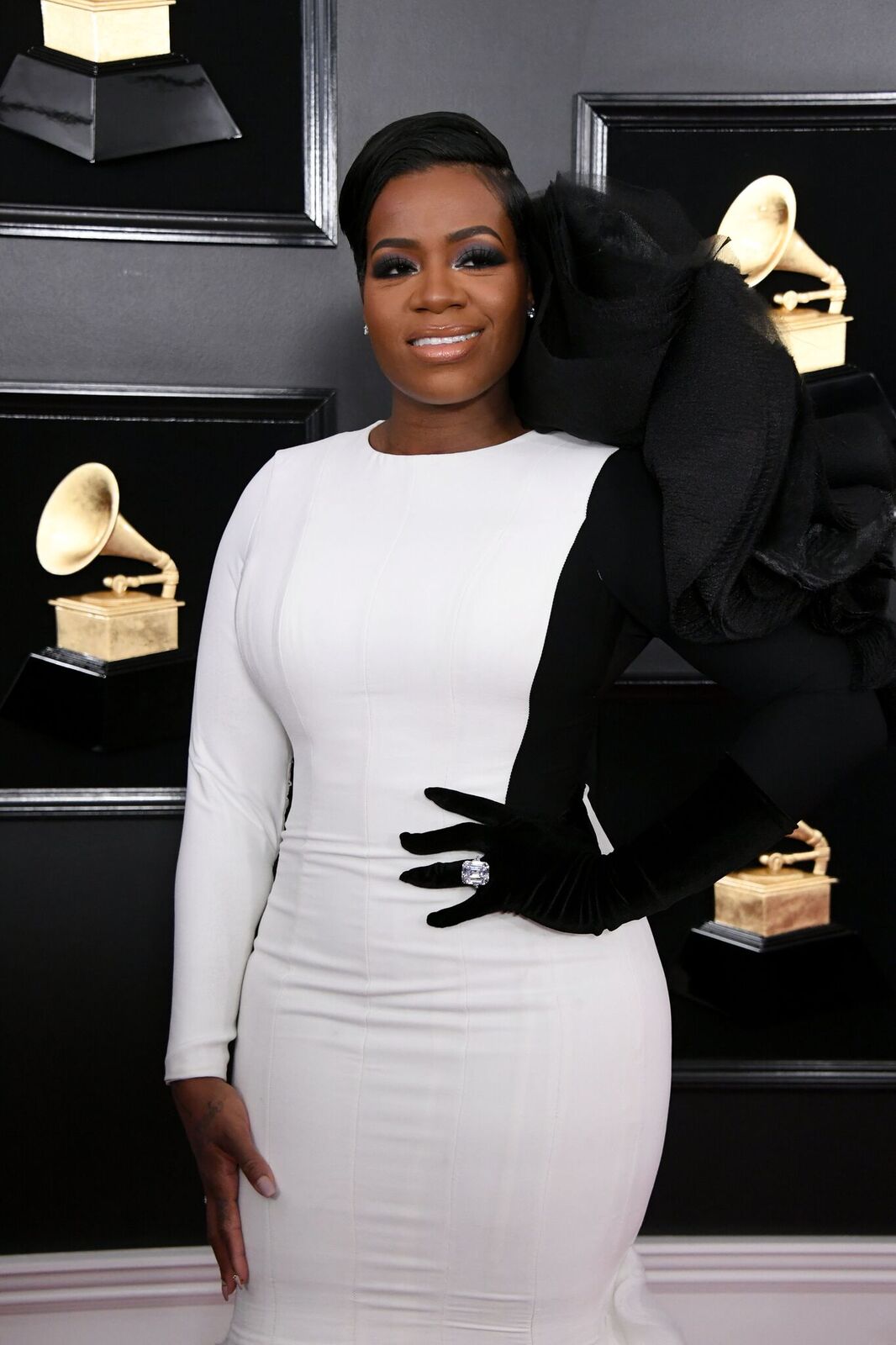 The "Truth Is" singer sported a Christian Dior handbag while accessorizing with bracelets, knuckle rings, and a black wristwatch. She completed her sophisticated look with a pair of shades. 
The award-winning singer who seemed to have taken some precious moments to lounge at a bar sat on one of the high chairs with her legs crossed as she struck a pose. 
Many fans could not get over Barrino's stunning look as they gushed and lavished sweet words in the comments. While some followers let her know she was gorgeous, others showed approval with fire emojis.
The singer proved more of her fashion streak last year as she turned heads at the BET Awards. Barrino arrested the star-studded audience's attention in an angelic white dress, a few inches shy of her knees. 
All she ever wanted was true love.
The stunning outfit bore a flappy bodice and a racy v-line that slightly exposed her cleavage. The skirt molded perfectly against her curves while the singer matched the all-white ensemble with matching stilettos.
The star who brandished her signature cropped hairstyle changed into something more daring for her performance as she regaled the crowd with her then-new single, "Enough." Her next outfit was a sparkly black bespoke that exposed more of her flawless skin.
Barrino, who has climbed her way from a rough patch into better times, married the man of her dreams in grand style back in 2015. To show her exquisite taste, the star singer opted for a black, white and red themed occasion.
While she and her husband, Kendall Taylor, matched in their traditional wedding outfits, she spiced it up with bold red roses. Always favoring her cropped hair, the "Free Yourself" star adorned it with a pearly tiara.
Barrino's five-tiered cake came in the wedding theme colors with hers and Taylor's initials written in calligraphy. The chairs for guests and table arrangements all went in a mesmerizing aura. 
Once speaking about her love life, Barrino noted that all she ever wanted was true love and Kendall was the one who showed her that it does exist.