Fantasia from 'American Idol' Flaunts Ankle Tattoos Posing near Waterfall in Skin-Tight Outfit
American singer-songwriter and actress Fantasia Barrino showed off her ankle tattoos as she posed in a body-hugging outfit by a waterfall in a recent post on her Instagram feed. 
Fantasia Barrino recently gave her fans a good glimpse at her ankle tattoos as she posed near a waterfall and her fans couldn't stop gushing over how cute the singer looked.
The two photos posted a few hours ago showed the star all geared up in a comfortable, body-hugging outfit. She was clad in an army green workout bodysuit, a black pair of sneakers, and a black face cap.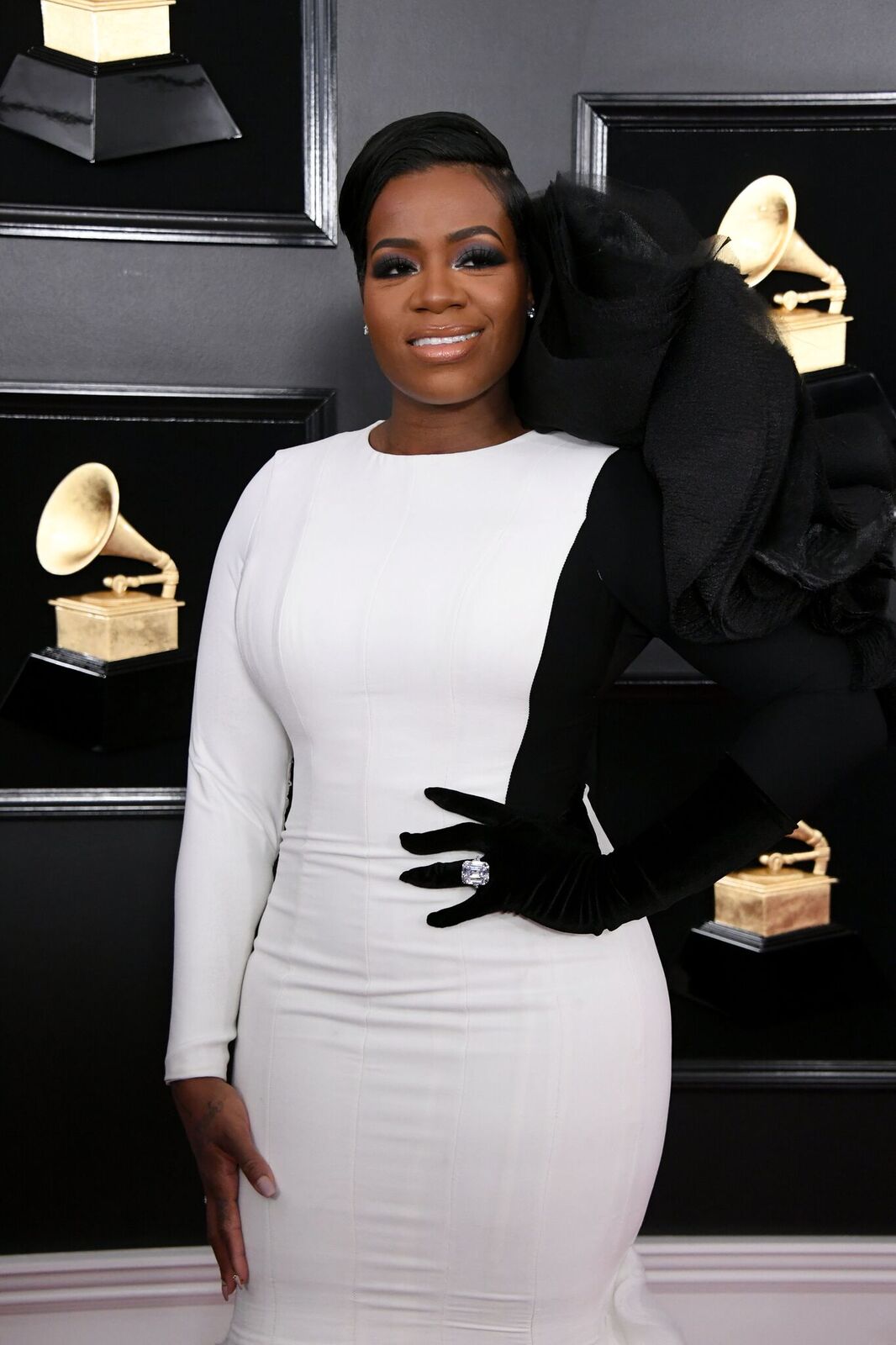 The singer finished this look with huge dangling earrings, a stylish pendant, and a bracelet that sat delicately around her ankle. As she intensely posed on a rock by a waterfall in the first picture, it was hard to miss the intricate tattoos around her ankle. 
In the second picture, Barrino struck a more relaxing pose as she happily stretched out her hands and smiled at the ready camera. Beneath the post, she wrote: 
"@zavis1 This Outfit is definitely perfect for mountain Climbing and working out. I wasn't pulling at my pants the whole entire time Bro?."
The singer is, however, not new to showing off her curves. In 2012, she showed up for the grand finale of the "American Idol" singing competition wearing a black sequined body-hugging catsuit.
As she performed Elton John's "Take Me To the Pilot" with the second runner-up, John Ledet, the singer no doubt had heads turning. The long-sleeved outfit had wide slits on both pant legs and gave the viewers a rather good view of her killer curves. 
Barrino opened up about her marriage experiences and also spoke about the importance of prayer.
In 2015, Barrino took to her Instagram and showed off her jaw-dropping figure in a series of pictures. The star, posing for a mirror selfie, had on a bright orange sports bra and purple workout tights. 
The photos were posted ahead of her weekend wedding to her longtime boyfriend, businessman Kendall Taylor. Beneath the post, she revealed that she was trying to stay right and tight for Taylor and gushed about her excitement. 
After the luxurious yacht wedding, the love birds flew off to Puerto Rico for their honeymoon. In many photos, they were all over each other as they relaxed by the beautiful Caribbean. 
The 31-year-old showed off her jaw-dropping curves in a black swimsuit with white straps. Taylor, on the other hand, had on simple cargo shorts. After their sweet time by the water, they went back into their hotel room for a more relaxing time by the pool. 
Years later, their love continues to wax on strong. Last month, the singer opened up about her marriage experiences and also spoke about the importance of prayer. She admitted that when she first met Taylor, all she knew was being in charge of every family affair. 
Barrino divulged that though it was hard, she eventually had to learn how to submit to her husband. She also revealed that she was well-grounded in her Christian faith because of how much God came through during the tough times.