Michael Strahan's Daughter Tanita Reveals Short Afro Hair after Cutting off Her Long Dreadlocks
"Good Morning America" co-host Michael Strahan's visual artist daughter Tanita chopped off her long dreads and revealed her new hairstyle in an Instagram post and it looks so good! 
A few days ago, Tanita Strahan wowed her Instagram fans with stunning photographs revealing her brand new look after getting a pixie cut that makes her look younger than ever. 
The eldest daughter of the "Good Morning America" host, Michael Strahan chopped off her long dreadlocks and unveiled her new avatar last week in an Instagram post. "Don't worry 'bout it, sweetheart. #bigchop," she captioned it.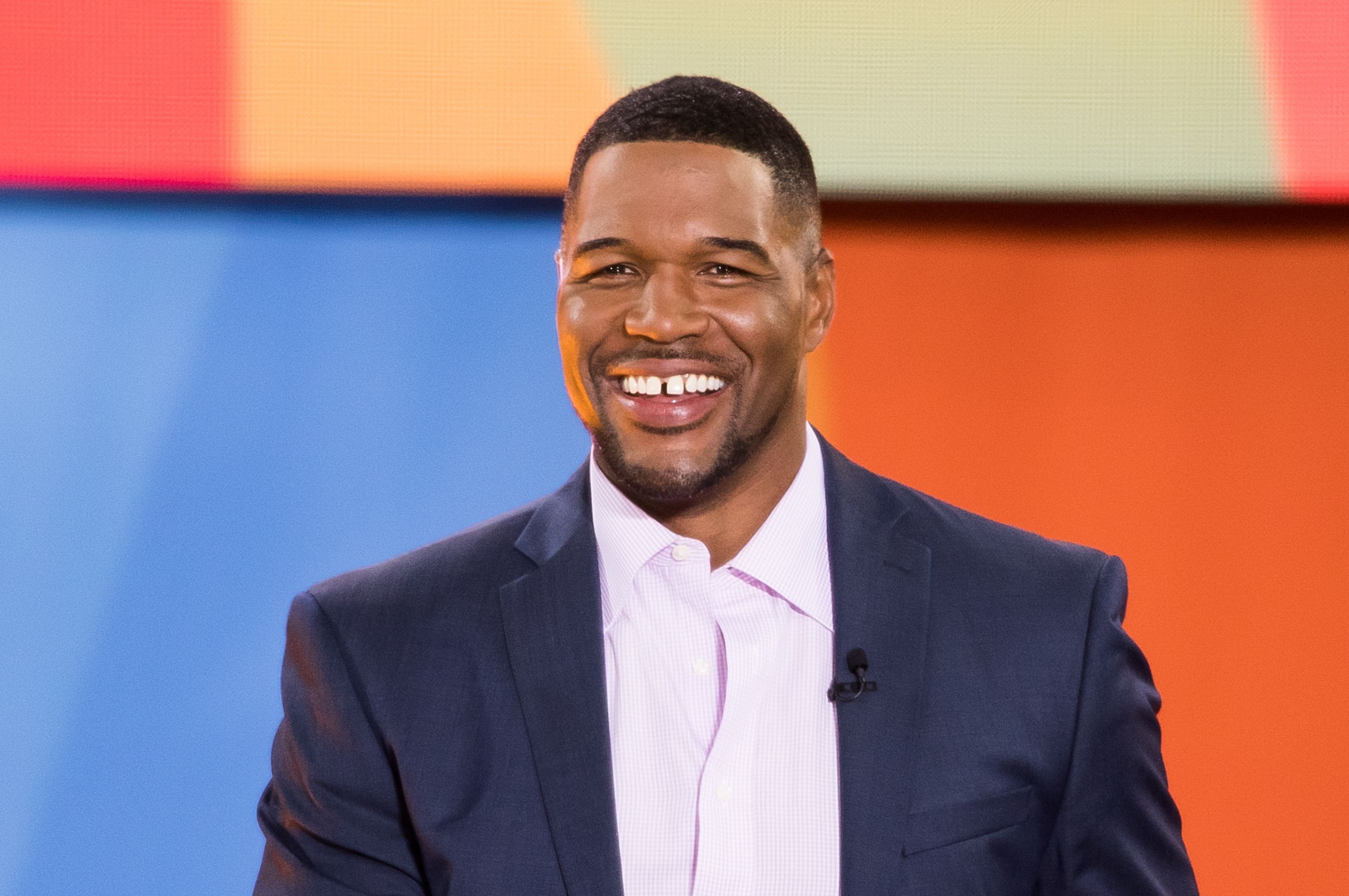 NEW HAIR, NEW TANITA
Tanita looked gorgeous in a blue one-shoulder top and silver hoop earrings. As always, she kept her makeup subtle and rocked a glossy lip.  Her freckled skin was glowing as she posed for the selfies. 
Not only her fans but her step-sister, Sophia approved of her decision to get a haircut as well. Taking to the comments section, she gushed about Tanita's new cut and said that it looks good on her. 
MICHAEL AND WANDA'S CHILDREN
Tanita is Michael's first daughter who he shares with his ex-wife, Wanda Hutchins. They tied the knot in 1992 and made their marriage last for four years. Besides Tanita, the former couple has a son, Michael Anthony.
The former NFL star never thought of parenthood as a burden.
MICHAEL AND JEAN MUGGLI'S DIVORCE
Sophia is one of the twin daughters who Michael shares with his second wife, Jean Muggli. Isabella is his other daughter. Michael and Jean were married from 1999 to 2006. 
After the divorce, Michael sought primary custody of his twins and claimed that their mother had been physically and emotionally abusive to them. He allegedly contended that he had proof of the abuse and intended to present it to strengthen his claims. 
Their divorce battle was settled after Jean was reportedly awarded $15.3 million along with $18,000 in monthly child support. The amount was eventually lowered to $13,000 per month. 
HE IS A DOTING FATHER
To Michael, being a father has been a blessing. Having children at a young age made him more responsible and mature. With responsibilities of fatherhood weighing heavy on his shoulders, he started to think through his decisions fully. 
Michael feels like the best part of being a father is that he gets to go home and be happy to be there. The hardest, however, was when the kids were young and he was not able to sleep at all. And of course, there is the boy situation when it comes to his twins. 
The former NFL star never thought of parenthood as a burden. He has always said that his kids are fun and easy and continues to enjoy every single day he gets to spend with them.