Michael Strahan's Daughter Tanita Flaunts Her Dreadlocks & Collarbone Tattoo in an Orange Top
Michael Strahan's oldest child, Tanita, shared some stunning snapshots of herself on social media. The youngster went artistic as she expertly posed in the picture collage.
Michael Strahan's oldest daughter, Tanita might be staying off the limelight, but her slew of fans get to see her artistic nature on Instagram.
In her recent show-off, Tanita flaunted her sense of style with a creative picture collage of herself displaying different poses and showing off her dreads.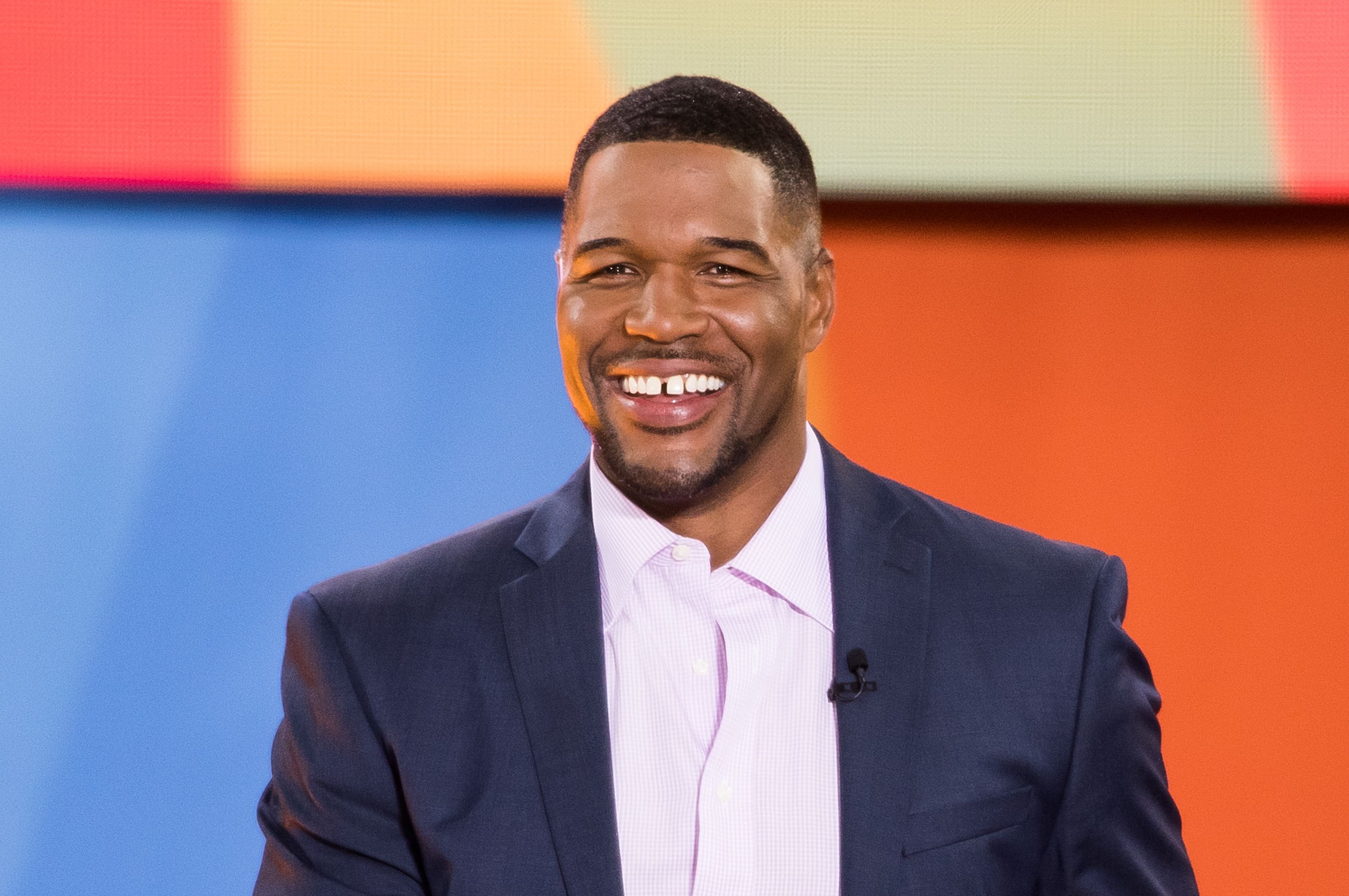 TANITA'S SHOW-OFF
In the one-photo post, Tanita's photos were cut-outs joined in a collage. The young artist who photographed herself in her dimly-lit room sported a mustard yellow tank top, a pair of baggy jean trousers, and a waist chain to spice it all up. Her witty caption read:
"I am my own muse. I am the subject I know best. #fridakahlo…"
Tanita sported a no-makeup look but went artistic as she painted a red wing liner extending to her nose. Putting her neat dreads on display, Michael's daughter also flaunted a shoulder tattoo. One of her poses had her on all fours as she thrust her hip forward with a piercing look.
THE STRAHAN BROOD
Tanita has a younger brother, Michael Jr., and they are both Michael's kids from his marriage to Wanda Hutchins. His other kids, twin girls Sophia and Isabella, are his kids from his marriage to Jean Muggli. Although his brood is blended, they have a close-knit lifestyle.
Michael shared that his strength as a dad stems from how he portrayed an exemplary life for his children.
While the Strahan brood has different personalities and grew up in different settings, they hold an uncanny resemblance to their dad.
Tanita has shared some of her photos that show that she got Michael's big smile. Albeit the resemblance, the TV star's kids didn't get his famous diastema.
MICHAEL'S TURBULENT CO-PARENTING
Ever since Michael and Muggli went their separate ways, the duo has found themselves in and out of courtrooms on co-parenting rifts. The latest drama had the former NFL star vying for primary custody of his daughters.
Documents obtained revealed that Michael accused Muggli of physically and emotionally abusing their twin girls. The TV host added that she also stopped the girls from engaging in extracurricular activities and court-ordered therapy sessions.
INSIDE MICHEAL'S FATHERHOOD 
In a candid chat with Fatherly, Michael noted that he spends ample time with his children. He did not hold back as he gushed over them. Michael, who makes sure that his father, Gene's training, reflects on how he handled fatherhood, said about the late patriarch:
"Caring, inclusive, and military. But, not military in a bad way…"
Michael shared that his strength as a dad stems from how he portrayed an exemplary life for his children. He added that showing understanding is another of his strengths.
The entertainment mogul mentioned that his proud dad moments were when Tanita and Micheal graduated from college. He noted that Sophia and Isabella, who are equestrians, make him happy when they win medals.