Michael Strahan Posts Photo with His Mom Weeks after Dad's Death & Vows to Take Care of Her
Michael Strahan had nothing but sweet words for his mom in his latest media upload as he showed off a warming mother-son snapshot while reminding her of his affection in the caption.
GMA's Michael Strahan was all about honoring his lovely mom in his new post on Instagram. The former NFL pro shared a one-photo post of him and the matriarch relishing mom-son moments.
In the snap, Strahan stood tall and elegant in a three-piece suit while sporting a skull-designed facemask. The TV star had one hand across his mom, Louise's shoulders as she donned a black facemask.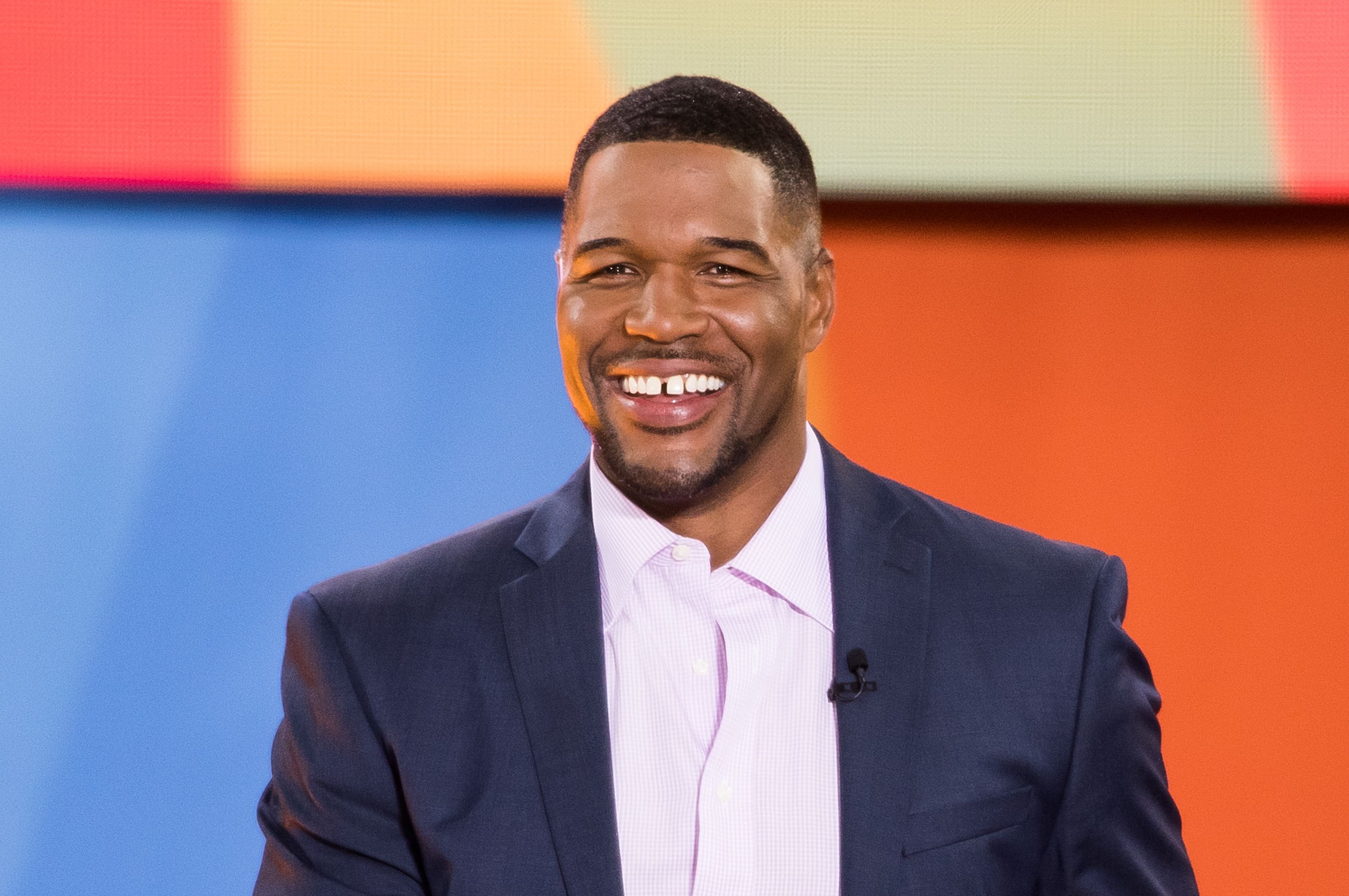 She matched her safety item with a black blouse slitted at the shoulders. Strahan, 48, captioned the heartwarming outdoor snapshot:
 "Love my mom and will always take care of her! Nothing like the love you get from your  mom! #Love #MommaStray."
Fans in the comments praised the TV star as they agreed that he was a good son. Others fared with his caption as they shared that they could relate.
Earlier this month, GMA announced that [Michael Strahan's father] passed on at the age of 83.
The "Fox NFL Sunday" host's Instagram post and vow to his aging mom comes in the wake of the passing of his dad, Gene Strahan. On his Instagram page, Strahan shared a lengthy write up where he poured out his heart in a soulful tribute.
The star also shared several snapshots of the patriarch's moments with his loved ones. Earlier this month, GMA announced that Gene passed on at the age of 83. Although Strahan was not present at the studio, his co-host Amy Robach duly honored his late dad. The TV personality said on the show:
"We wanted to take a moment to say our thoughts, and our prayers are with our colleague Michael Strahan and his family…"
Robach added a brief background story about the late patriarch. Strahan credits his late dad as the most influential person in his successful career, and now that he is a dad, he sees his kids as the utmost priority.
From his marriage to Wanda Hutchins, Strahan became a dad to two kids, Micheal Jr, and Tanita. Following his divorce with Hutchins in 1996, he married Jean Muggli three years later.
Muggli and the NFL Hall of Famer welcomed twin girls, Isabella and Sophia, in 2004. The couple went their separate ways in 2006 in the wake of a lousy divorce. It is noteworthy that although Strahan experienced failed marriages, he made sure to be the ideal dad for his kids.
Strahan is the youngest of six children born to Gene and Louise in 1971. Blessed with a tall frame and football skills, Strahan climbed his way to success as a pro football player before veering into show business in 2008.