Hailey Baldwin Gets a New Tattoo on Her Ring Finger in Honor of Her Husband, Justin Bieber
Actor Stephen Baldwin's younger daughter has been married to the pop music superstar for a year now, and during a recent trip together, she decided to make a gesture of commitment for the world to see.
23-year-old model and TV personality Hailey Baldwin recently joined the many celebrities that have chosen to celebrate their love for their significant others with ink, soon after she and her husband, 26-year-old singer Justin Bieber, marked an important occasion.
As New York City's celebrity tattoo artist Mr. K shared on his professional Instagram profile, he had the honor of tattooing Baldwin with a meaningful and beautiful design that immortalizes her love for Bieber.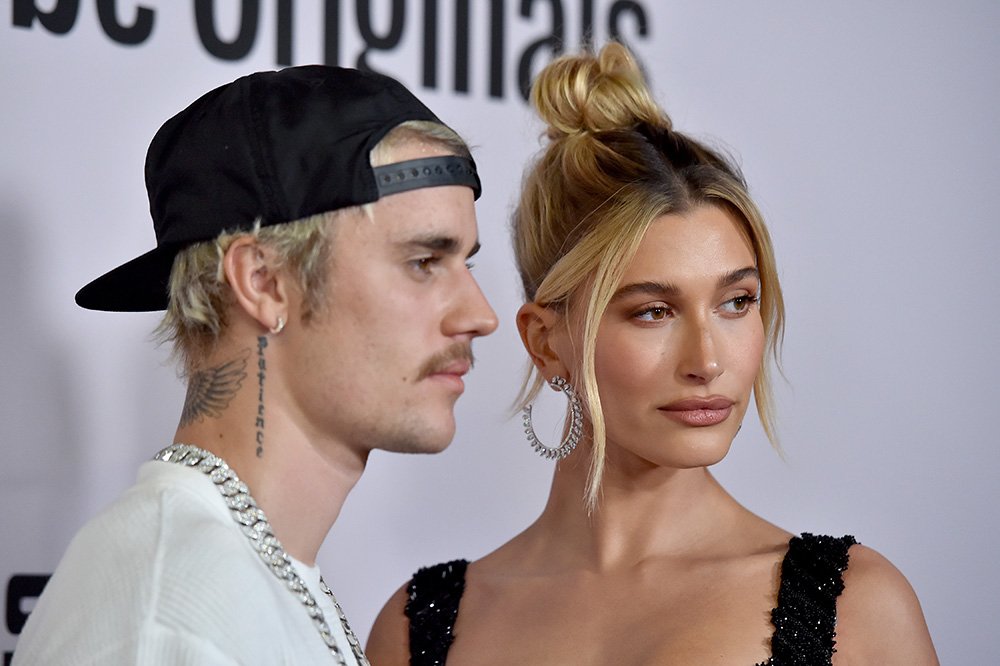 On October 18, 2020, Mr. K posted a two-image slideshow that shows close photographs of Baldwin's new tattoos, one on her ring finger, consisting of a letter J and a star, and another on the side of her neck, with the caption:
"J✨is for @justinbieber and beleza 'beauty in Portuguese'"
The tattoo artist also commented on the pleasure it was for him to be deserving of Baldwin's trust "on this meaningful piece," apart from mentioning the celebrity husband and wife.
Baldwin and Bieber traveled to New York City over the weekend due to the singer's guest musical appearance in the iconic comedy series "Saturday Night Live" on which Bieber sang two of his latest singles: "Lonely," and "Holy."
WEDDING ANNIVERSARY
Baldwin and Bieber arrived at their first wedding anniversary on September 30, and this might have something to do with Baldwin's decision to have her husband of one year's initial forever written on her skin.
To mark the occasion, both of them took to their respective Instagram feeds to share black and white throwback images from the day of their lavish wedding ceremony in South Carolina.
"1 year ago we had the best wedding. Wish I could live this day over and over," Baldwin captioned a four-image slideshow that started with a photo of the couple in full husband and bride attire as they share a loving kiss in front of many candles.
Bieber picked another photo from the big day, choosing a more distant frame that allows us to read the auspicious phrase "till death do us part" at the tip of the long veil on Baldwin's dress.
"Hailey Bieber. I am so lucky to be YOUR husband! You teach me so much every day and make me such a better man!" Bieber wrote at the beginning of his long commemorative caption.
SHARING A MAGAZINE COVER
Early in October, Vogue Italia gave Baldwin and Bieber a huge and glamorous opportunity to celebrate. They got to flaunt their love and joint sex appeal as the cover of the October 2020 issue.
Apart from gracing the cover of the issue with a suggestive photograph of the two in a romantic and sensual embrace as they lay on satin sheets, Baldwin and Bieber are featured in other images in the issue, dedicated to the memory of photographer, Helmut Newton.
Both Baldwin and Bieber took to their Instagram accounts to share the news of the publication, with Bieber sharing a couple of images from the photoshoot and thanking Vogue Italia for the opportunity.