Fans Praise Snoop Dogg's Wife Shante Broadus for Looking Beautiful While Dancing in a New Video
Shante Broadus impressed her fans and followers after bringing swag to the dance floor in a recently posted Instagram video.
Snoop Dogg's wife, Shante Broadus often shares her dance videos on Instagram, nailing every choreography. Her recently posted clip is no different.
The woman behind Boss Lady Entertainment danced with finesse and swag in a recent post while wearing a black top and sweatpants. "I'll Be 'Out On Bail' If Anyone Ever Come [sic] For Mama Tae's Kids," she wrote in the caption.
Shante's fans and followers had nothing but high-praises for her incredible dance skills and ageless beauty on the comments section of her post. One comment read:
"You look so fly when you dance."

Shante has been exposed to the entertainment industry for a long time, especially since her husband of over two decades is one of the most known rappers worldwide.
In June, they celebrated a milestone, their 23rd wedding anniversary, with sweet Instagram posts.

Snoop and Shante tied the knot on June 12, 1997, but they were madly in love years before. The couple went through several challenges throughout their married life and nearly called it quits in 2004.
However, things worked in their favor and instead of a divorce, the two renewed their wedding vows in 2008. But drama seemed to follow the family in the years after, including a recent accusation of the rapper's infidelity.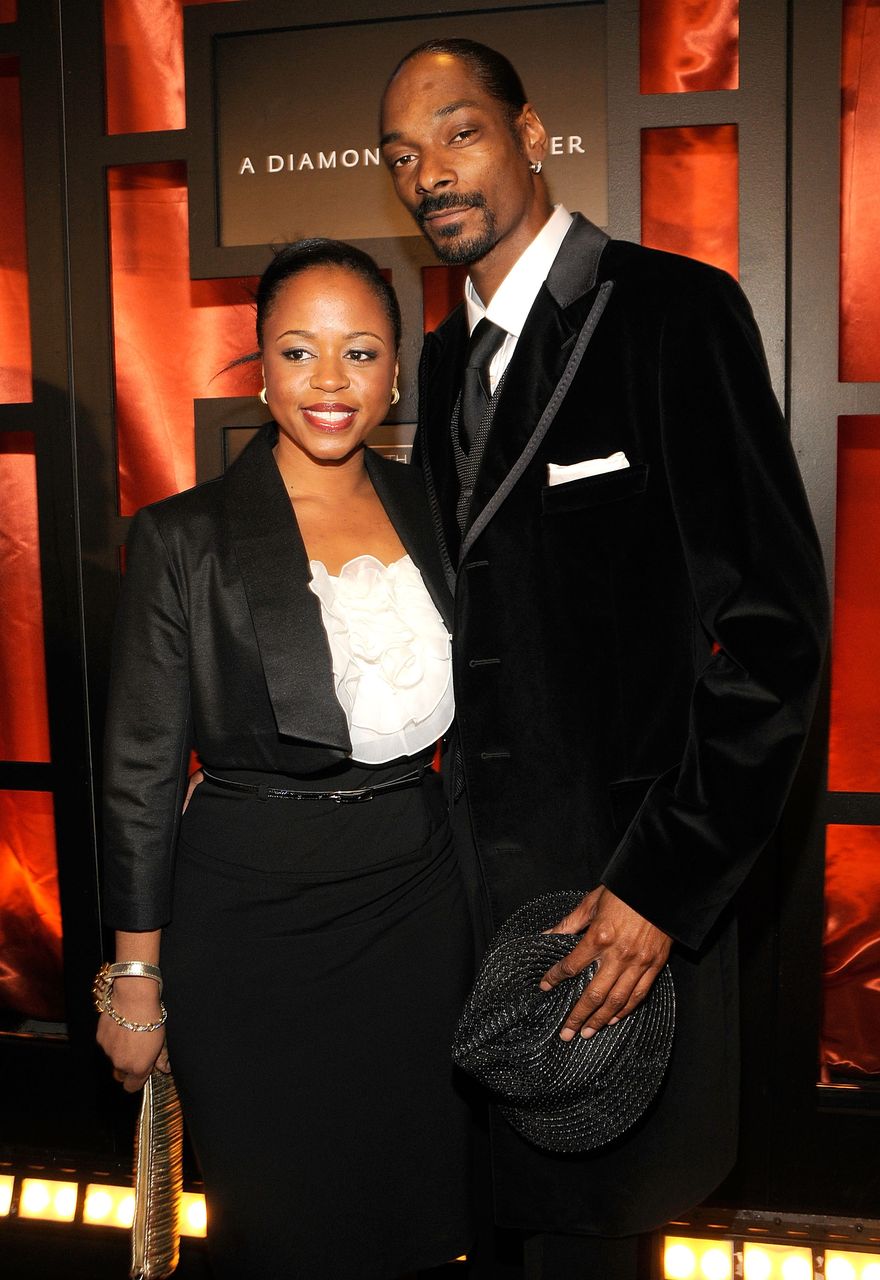 In 2019, Celina Powell revealed that she met up and slept with the "Drop It Like It's Hot" artist a couple of times, even detailing how he snorted drugs off of her during intimacy.
Shante has since posted several cryptic messages on Instagram, none of which she cared to elaborate on, leaving her followers with nothing but wild guesses.
Despite their ups and downs, the couple remained strong and unshaken. In June, they celebrated a milestone, their 23rd wedding anniversary, with sweet Instagram posts.
Snoop first shared a throwback photo of him and Shante from their younger years and later posted a collage of their different pictures together, including their wedding day and present day.