DWTS Fans List Some of the Most Annoying Moments on Week 6 — Check Out the Reactions
Week six of season 29 of "Dancing with the Stars" didn't seem to leave a good impression on fans who took Twitter to air their grievances about what they didn't like.
On Tuesday night, fans got to see their beloved contestants and pro dancers battle it out during the week six performance of season 29 of "Dancing with the Stars," as they competed for the top 10 spots.
While the night sure brought some exciting moments, it seems as though overall, viewers were disappointed, and they didn't hesitate to air their thoughts on social media.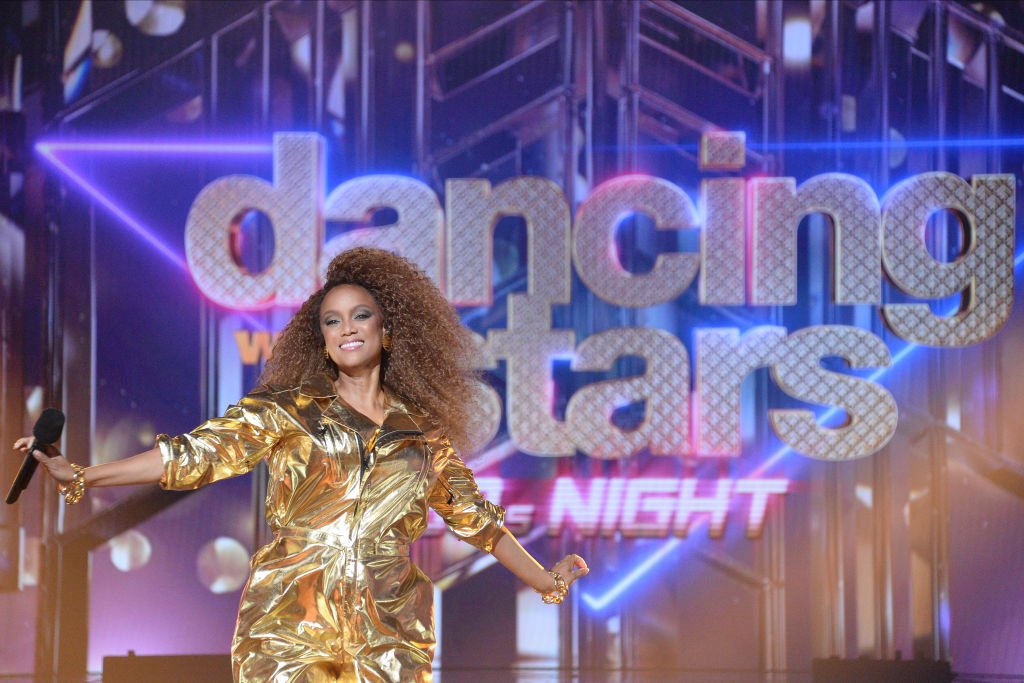 FANS' REACTION
Several fans took to Twitter to list some of the most annoying moments during last night's performance, and the majority complained about Tyra Banks' hosting skills and appearance.
Despite the bad reviews, week six still had fans captivated when judge and former "DWTS" pro Derek Hough took the dancefloor.
Me every week watching #DWTS : What is @tyrabanks wearing?! Why is she so annoying?! Why is the fake crowd so loud?!

— Rachel A (@HeyRaeRae20) October 20, 2020
One user wrote that she wasn't pleased with the applause simulation and couldn't understand a word of what Banks said. Another fan supported the sentiment, writing:
"Watching Dancing With the Stars and every time Tyra Banks makes a comment, it kills the mood. She's a great person, but when it comes to hosting this show...so annoying."
This viewer disagreed with others' opinions as she praised the former model for improving tremendously. However, she still had a problem with Banks saying, "they're in my ear, hurry up."
This fan's problem with week 6 was Banks' questions in between performances and scores, and she didn't hide the fact that she wished Banks was gone from the show.
@tyrabanks Please for all that is holy ~ Leave DWTS! STOP the stupid questions in between the performance and scores! You're killing DWTS not in a good way either 😭 I hear the VOICE calling me!! 🗣

— Darla Lorenz (@DarlaLorenz22) October 20, 2020
BANKS' HOSTING DEBUT
This "DWTS" season brought an unexpected twist when Banks replaced longtime hosts, Tom Bergeron and Erin Andrews. Despite having hosting experience with several shows, the 46-year-old didn't seem to hold the fort on the premiere night on September 14. 
As expected, viewers took to Twitter to slam her for a bad performance, with one user insinuating that Banks should be the first person to be sent home. Others religiously begged for the return of Bergeron, who has been hosting the dancing competition since 2005.
Tyra has improved tremendously

BUT she needs to stop it with the "theyre in my ear, hurry up". It's annoying #DWTS

— Ashley's TV (@AshleyTVAccount) October 20, 2020
DEREK'S HOUGH PERFORMANCE
Despite the bad reviews, week six still had fans captivated when judge and former "DWTS" pro Derek Hough took the dancefloor with his longtime girlfriend, Hayley Erbert.
Their return to the dancefloor was nothing short of electric, and the lovebirds passionately a paso doble to "Uccen" by Taalbi Brothers. It was indeed a noteworthy moment as this was Hough's first performance in three years since he exited the show after season 23.
This season he returned as a replacement judge for Len Goodman, who couldn't travel to the United States because of COVID-19 restrictions.  Hough is the pro dancer with the most wins, having six mirrorball trophies to his name, while his girlfriend began as a troupe dancer and spent seven seasons on the show before her exit.
DETAILS OF WEEK SIX
The night also saw some great performances from the contestants. The highest score of the night was earned by three couples, AJ McLean and Cheryl Burke, Justina Machado and Sasha Farber, as well as, Monica Aldama and Valentin Chmerkovskiy.  
They all went home with 27 points out of 30. The couple in the bottom two were Vernon Davis and Peta Murgatroyd alongside Johnny Weir and Britt Stewart, but the former was eliminated from the show.