Remy Ma Flaunts Her Curves in Black Lingerie Leaving Some Fans to Speculate That She's Pregnant
Rapper Remy Ma serves looks in a sizzling hot video of her wearing only lingerie and stirs confusion as to whether she is pregnant or not.
Rapper Remy Ma recently showed off her sizzling hot physique while dressed in lingerie in a video of her joking with her fans. She captioned:
"It's too much!!! ? #Maturity LINK IN BIO @PapoosePapoose Sidebar: My @AndreCavasier really bodied my hair yesterday."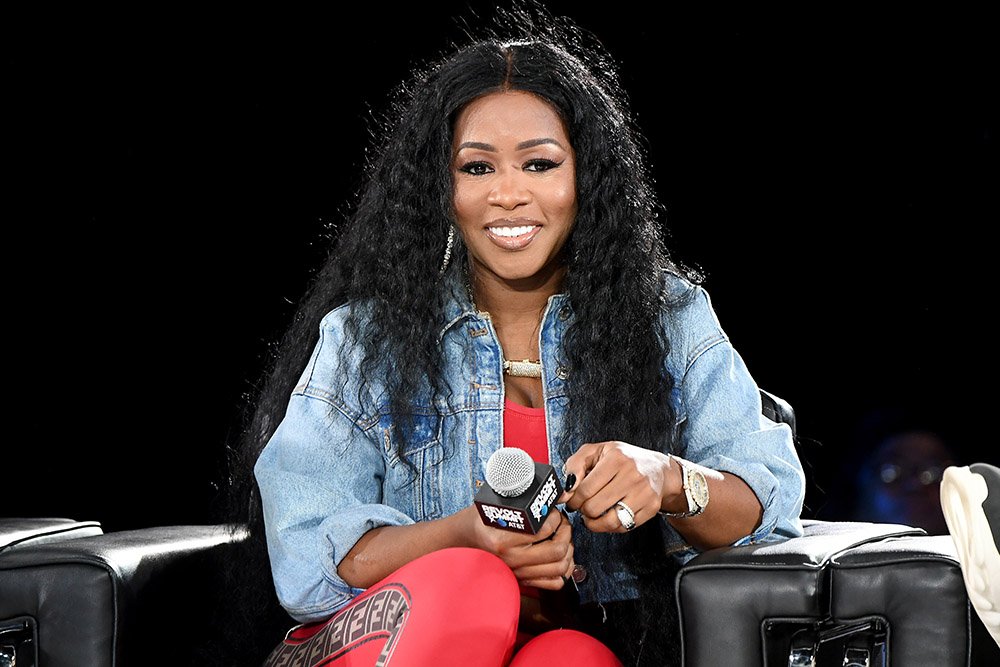 The video began with Remy showing off her stunning figure in revealing black lingerie that showed a lot of skin to her fans and followers. She styled her hair in long, lush, wavy locks and had her makeup was fully done to perfection as she started giving sultry poses and glances at her camera. 
After a while, she cut it out and started joking with her fans, saying that those "moves" were "too much" for her and that a mean face was more her style.
Fans could not ignore how stunning the rapper looked while some were even convinced that she was pregnant, and they took to the comments to ask her if she was. 
Remy came under fire from social media trolls who accused her of going under the knife.

Although fans can see how stunning and impressive Remy Ma's physique is, many of them may not be aware of just how much hard work she put into getting that look over time.
In 2017, the rapper debuted her all-new slimmer look after being known for her thicker figure over the years of her career. She appeared on "The Wendy Williams Show" and right away, Williams asked her how she lost so much weight. The rapper explained:
"Well, first I did a juicing thing and cleansed everything, and then I stopped eating meat."

Remy added that she was not doing "labels" just yet, so being called a "vegetarian" was not completely apt. Still, she was sticking to a more fruit and veggies-based diet while making sure to keep her water intake very high.
In 2018, Remy came under fire from social media trolls who accused her of going under the knife to achieve her stunning trim physique.  
She debuted her smallest look yet at singer Teyana Taylor's album release party, and people were convinced that there was more to her drastic weight loss. The rapper debunked the rumors, opening up more about her healthy diet and lifestyle.
Later that year, the rapper who already has a grown-up son, welcomed her first child, a girl, with her husband, rapper Papoose. The baby came four years after she was released from prison following a 6-year stay.
Remy has been through quite a lot, but the rapper is known for her strength and fierceness. Nothing can stop her because she is all the way up.