Teen Dies from Bone Cancer at 18 after Releasing a Viral Hit — His Story Is a Disney Film Now
One of the world's leading entertainment producers and providers, Disney, has begun streaming the movie about Zach Sobiech, the teen who released a viral hit before his death at 18. 
The inspiring true life story of Zach Sobiech is now streaming on Disney+. The biographical music drama titled "Clouds" tells how Sobiech, with only a few months to live, achieves his dream of making a music album. 
The film, which Deadline earlier revealed would debut on Disney+, is based on a memoir titled "Fly a Little Higher: How God Answered a Mom's Small Prayer in a Big Way," written by Sobiech's mother, and stars Fin Argus as Zach Sobiech.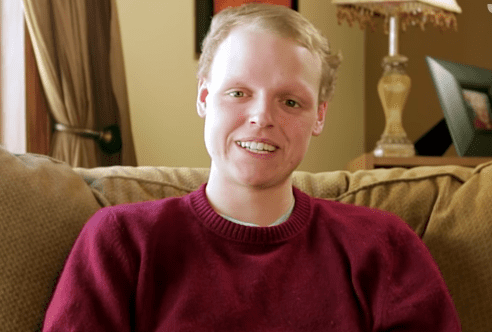 Sobiech is a teenager from Minnesota who got diagnosed with bone cancer at 14. However, he battles the disease and lives an everyday life until his life gets turned upside down when he turned seventeen. 
Few weeks into his senior year in high school, the fun-loving Sobiech, who just asked his long-time crush Amy Adamle out, discovers his cancer has spread over his body. 
Doctors tell him he has a life expectancy of just six months or a year. Knowing his time on earth is limited, Sobiech and his best friend, Sammy Brown, who is also his writing partner, made a bold decision. 
The teenagers decided to follow their musical dreams and make an album. What they did not know was that their music was about to become viral. 
All the proceeds from their album and song sales went to "The Zach Sobiech Osteosarcoma Fund" at "Children's Cancer Research Fund."
However, as time passes, Sobiech comes to realize that he will hurt his loved ones no matter how he decides to spend his last days in the world. 
With his health condition worsening, Sobiech must decide how best to spend his time and with whom he spends it without hurting those he holds dear.
He realizes he can only say goodbye the best way with music and goes about writing the song, "Clouds," which became a viral song, going on to have over 14 million views on YouTube. 
The song also peaked at no. 3 on Billboard's Hot Rock Songs in America, and was a hit in charts in the United Kingdom, Belgium, France, Canada, and Switzerland. 
Sobiech died on May 20, 2013, at the age of 18, surrounded by his family and Amy. His death came five months after he and his band, "A Firm Handshake," released the viral song, "Clouds." 
The band also released their first EP, "Fix Me Up," in February 2013, featuring Sobiech and Sammy's vocals. All the proceeds from their album and song sales went to "The Zach Sobiech Osteosarcoma Fund" at "Children's Cancer Research Fund." 
Sobiech's family established the fund to help in funding cancer research, treatment, and cure. Many notable artists have paid tribute to Sobiech whose story serves as an inspiration to his family, friends, and the world.