Serena Williams' Husband Alexis Ohanian Carries Their Cute Daughter Olympia on His Shoulders
Alexis Ohanian recently gave his only daughter, Olympia, a view from the top as she sat on his shoulders while walking outdoors.
Serena Williams and Alexis Ohanian are doting parents to their only daughter, Olympia, who has been the subject of most of their Instagram posts in recent months.
This year, the proud parents would share their daughter's quarantine activities which recently involved a stroll outside with her dad, as documented on his social media profile.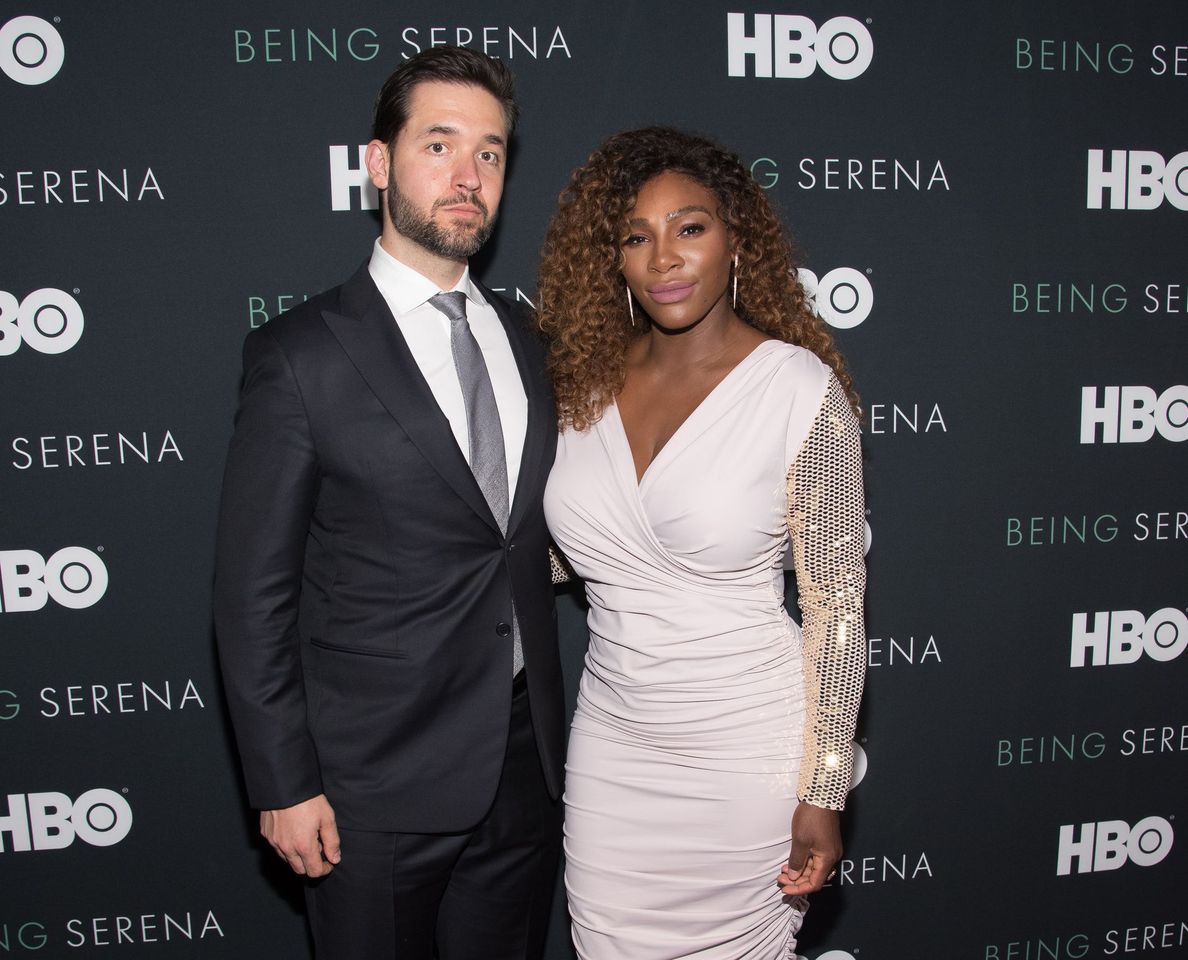 VIEW FROM DADDY'S SHOULDERS
Ohanian snapped two candid shots of his little girl, getting the best view from her father's shoulders. Olympia looked excited to see the outdoors from a higher vantage point while wearing a pink tulle skirt with matching hair ties.
Unfortunately, the Reddit founder did not give a glimpse of their location, although there were tall grass and trees, as seen from the photo's background. "Mighty steed," he captioned the post.
Several fans and followers praised Olympia's beauty, while others commended Ohanian for being a great dad. "What a lucky man to have such an amazing little human in his life," one comment read.
OLYMPIA'S QUARANTINE ACTIVITIES
Recently, Olympia showed a skill she learned in recent months - baking. The tennis champion gave a glimpse of her three-year-old's chocolate cake shaped like Hello Kitty.
To show her dedication to tennis, Serena posted a video online, practicing her skills inside her home by accepting Roger Federer's indoor tennis challenge.
Although the cake turned out relatively well and in shape, Williams revealed that her daughter added one peculiar ingredient to her batter -- grapes, which seems very odd when combined with chocolate. Hopefully, it still tasted as delicious.
OUT AT THE US OPEN
Recently, Olympia had a different view outside her home as she watched her mom's match against Sloane Stephens in the US Open. The stadium was nearly empty, making it safe for the little girl to watch.
Ohanian shared a sweet clip from the competition,where his daughter sat on his lap, smiling. Williams was also caught waving at her daughter with so much energy.
"I hope she saw her mama fighting," Williams said after the game. "I don't think she was paying attention. She may have been playing with some princesses upstairs."
TENNIS INDOORS
At the peak of the pandemic, it became nearly impossible for Williams to practice outdoors and meet with others for a match. However, this did not stop the star athlete from practicing her game.
To show her dedication to tennis, she posted a video online, practicing her skills inside her home by accepting Roger Federer's indoor tennis challenge. She bounced a tennis ball on the wall back and forth while talking to her followers.
The athlete joked that she has been doing the challenge for several days using a special tennis racquet given by Federer. "4 days later," she quipped in the caption.