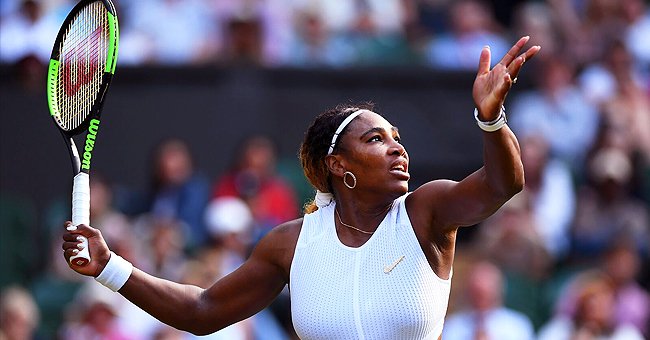 GettyImages
Serena Williams Plays Tennis Indoors Amid Quarantine
Serena Williams has found a new way to keep busy amid the COVID-19 outbreak, and it involves her engaging in a tennis challenge with a magical racquet given to her by Roger Federer.
Challenge Accepted! Serena Williams is in no mood for distractions, having accepted a challenge posed by tennis great, Roger Federer, and showed her fans just how dedicated she is to it.
In a video posted on her Instagram page, the mother of one was seen bouncing a tennis ball off a wall in front of her house. The tennis star joked that she had been at the challenge for several days.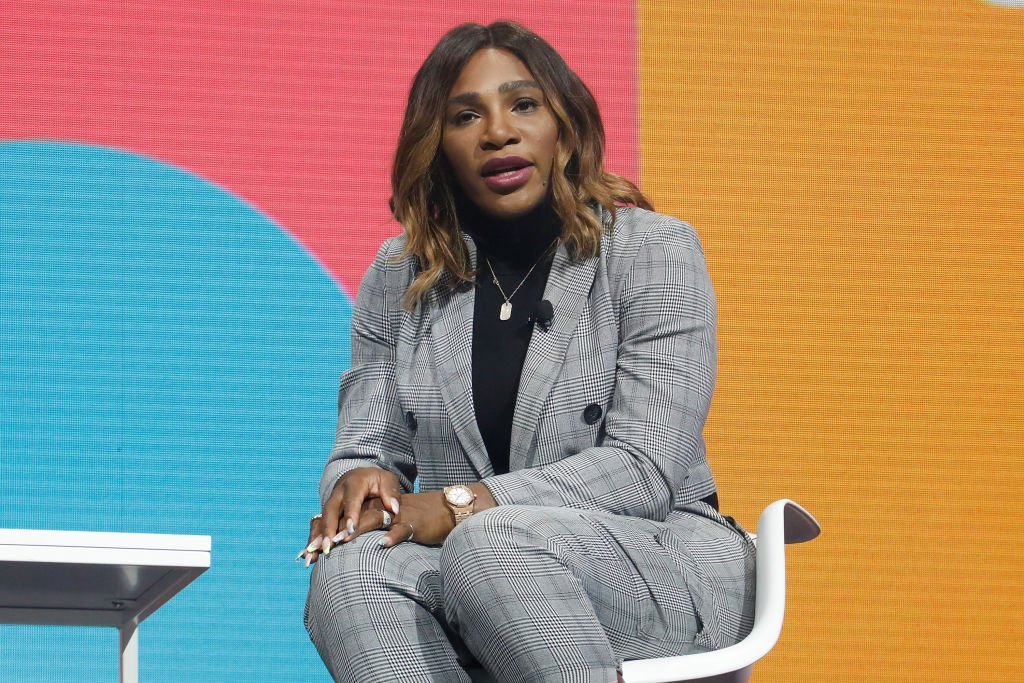 Serena Williams speaks during the 2019 Forbes 30 Under 30 Summit at Detroit Masonic Temple on October 28, 2019 | Photo: Getty Images
In her usual sarcasm, Serena said that when Roger Federer challenged everyone, she knew she couldn't let anyone down and had to do the challenge. She also admitted that she wasn't sure about the number of days she had gone on with the challenge.
Serena added that although she was tired and thirsty, she wouldn't give up on the challenge, before going on to reserve special praise for the racquet given to her by Federer, which she was using. In her caption to the post, Serena wrote:
"4 days later… Couldn't have done this challenge without my racquet from @rogerfederer. #tennisathome."
Roger Federer had posted a video on April 7 that showed him bouncing a tennis ball at close range against a green wall, and in the caption, explained that it was a helpful solo drill.
He also asked that others should try the challenge so that he would see what they've got, adding that they should reply to him with a video, after which he would provide some tips.
Serena previously admitted that she wasn't a fan of exercising, but that her routines, which have kept her fitness levels on a high are simple to do.
In conclusion to his post, the tennis legend asked some of his friends and fellow sports stars and celebrities such as Lionel Messi, Cristiano Ronaldo, Kylian Mbappe, Bill Gates, Tom Brady, etc., to show how they were training from home.
With her video, Serena Williams showed that she was up for Federer's challenge, and going at it for four days non-stop showed that she really means business.
Even before accepting Federer's challenge, Serena Williams had kept busy with simple workout routines to keep the body fit even while the lockdown persisted, and shared it with her fans.
Serena previously admitted that she wasn't a fan of exercising, but that her routines, which have kept her fitness levels on a high are simple to do, which is quite surprising if one thinks about it.
One of Serena's favorite routines is yoga. She particularly loves the "Bikram yoga," which she is a student of, and attends classes two to three times a week for ninety minutes.
With the COVID-19-induced quarantine, the tennis star isn't able to participate in these classes and found new ways to keep her fitness levels steady, with some stretching routines, which she shared with her fans on Instagram.
Please fill in your e-mail so we can share with you our top stories!