See Martin Lawrence's Daughter Jasmine Stun with Her Beauty Posing in Mini Shorts & a Top
Martin Lawrence's daughter Jasmine Page looked adorable as she rocked mini shorts and a top in a recent picture she shared on her social media account.
Actor and comedian Martin Lawrence's daughter, Jasmine Page is an adorable young woman. Taking to Instagram, she shared images of herself rocking a mini shorts and a top and she looked absolutely fabulous.
In the first post she made, Jasmine can be seen standing at the bottom of a winding staircase and leaning against the wall. Her long black hair fell to the side of her face while one hand was lifted to her ears.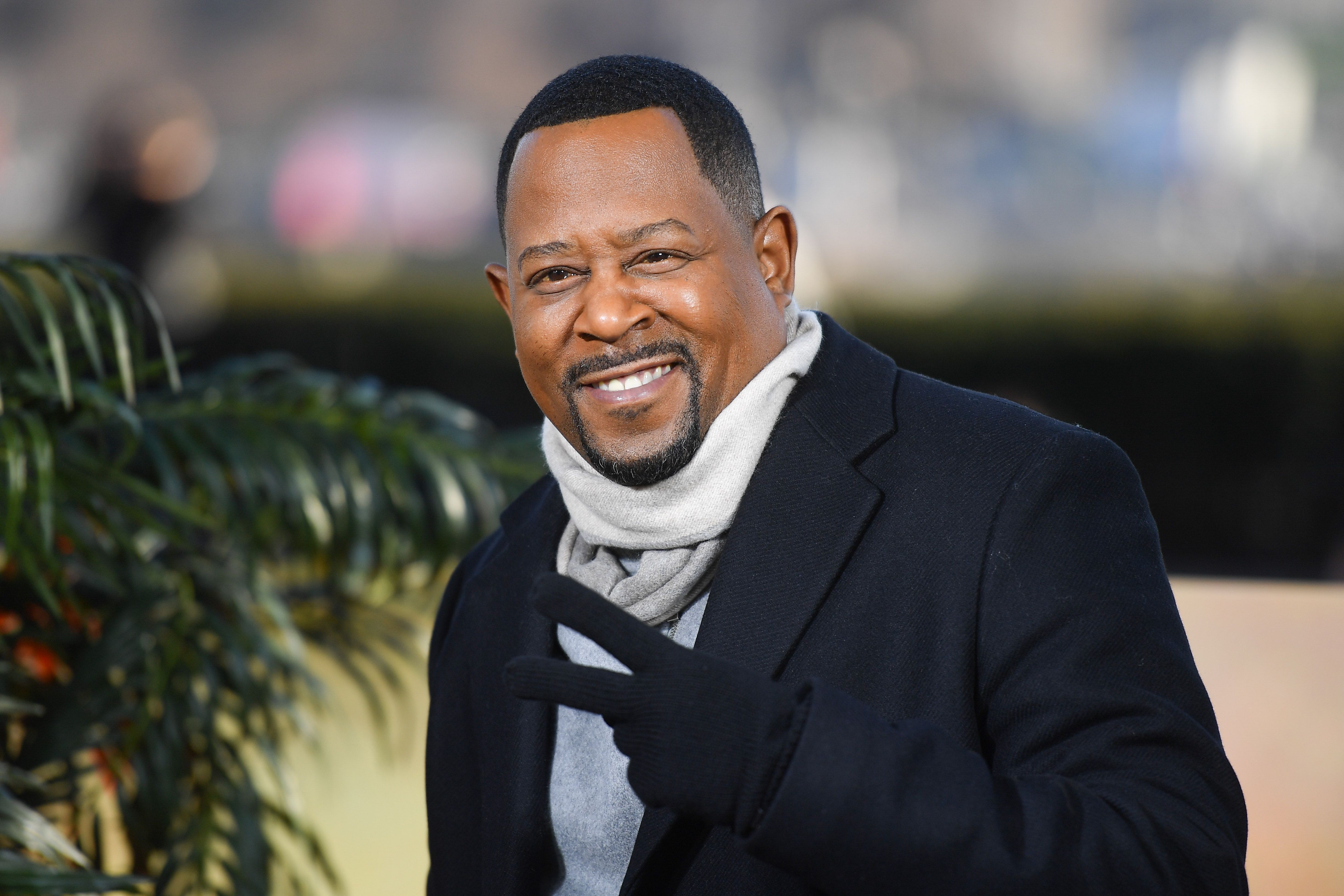 She had on black mini shorts which she wore underneath a white sleeveless crop top. Her belly button was on reveal and a silver piercing could be seen peeking from her navel.
Around her waist was a red and black checkered shirt and she finished off the look by wearing black and white high top sneakers. Jasmine's caption for the post was two kiss blowing emojis.
Fans and lovers of Jasmine took to the comments section to share their thoughts on how beautiful and fashionable she looked. Some expressed that she had really nice skin and long legs while others could not get over her beauty.  Someone said,
 "Flawless Fashion Fabulous ??❤️❤️?????? Movie Star Ready ??."
The second post she made featured her sitting on top of a marble counter with her long legs stretched in front of her. Jasmine looked flawless as the picture was a more up close one, and her neatly manicured nails caught a lot of attention.
She often describes herself as a daddy's girl.
While the comments section of the second post had more love emojis, it was quite hilarious to go through as some people used the opportunity to profess their love for Jasmine.
Jasmine is the first daughter of Lawrence and Patricia Southall, a former Miss Virginia USA. The pair welcomed Jasmine in 1995, the same year they got married. Sadly, Lawrence and Southall parted ways two years later.
While she often describes herself as a daddy's girl, according to Martin, Jasmine is an independent young woman who has blossomed, and he could not be prouder to be her father.
Aside from Jasmine, Martin is also a father to two other beautiful daughters: Iyanna and Amara, whom he welcomed with his second ex-wife, Shamicka Gibbs. 
For Martin, being a girl dad is fun as he gets to learn from his children. For him, the joy of learning, laughing, and sharing a bond is something to be cherished forever as the girls are finally grown and moving out of the house.