Tracee Ellis Ross Reveals Her 1st Runway Modeling Gig Was Her 18th Birthday Gift from Mom Diana
"Black-ish" star Tracee Ellis Ross would not have conquered Hollywood if not for her mother, iconic singer Diana Ross, who helped her strut down her first fashion runway when she was 18.
Tracee Ellie Ross, an acclaimed actress, has fashion running in her veins. The daughter of the multi-awarded singer Diana Ross has proof that she is among the top runway models during her time.
The 47-year-old actress took to Instagram to reminisce about the time she walked the runway with some of the most iconic models 30 years ago. It was a memorable time Tracee' holds dear.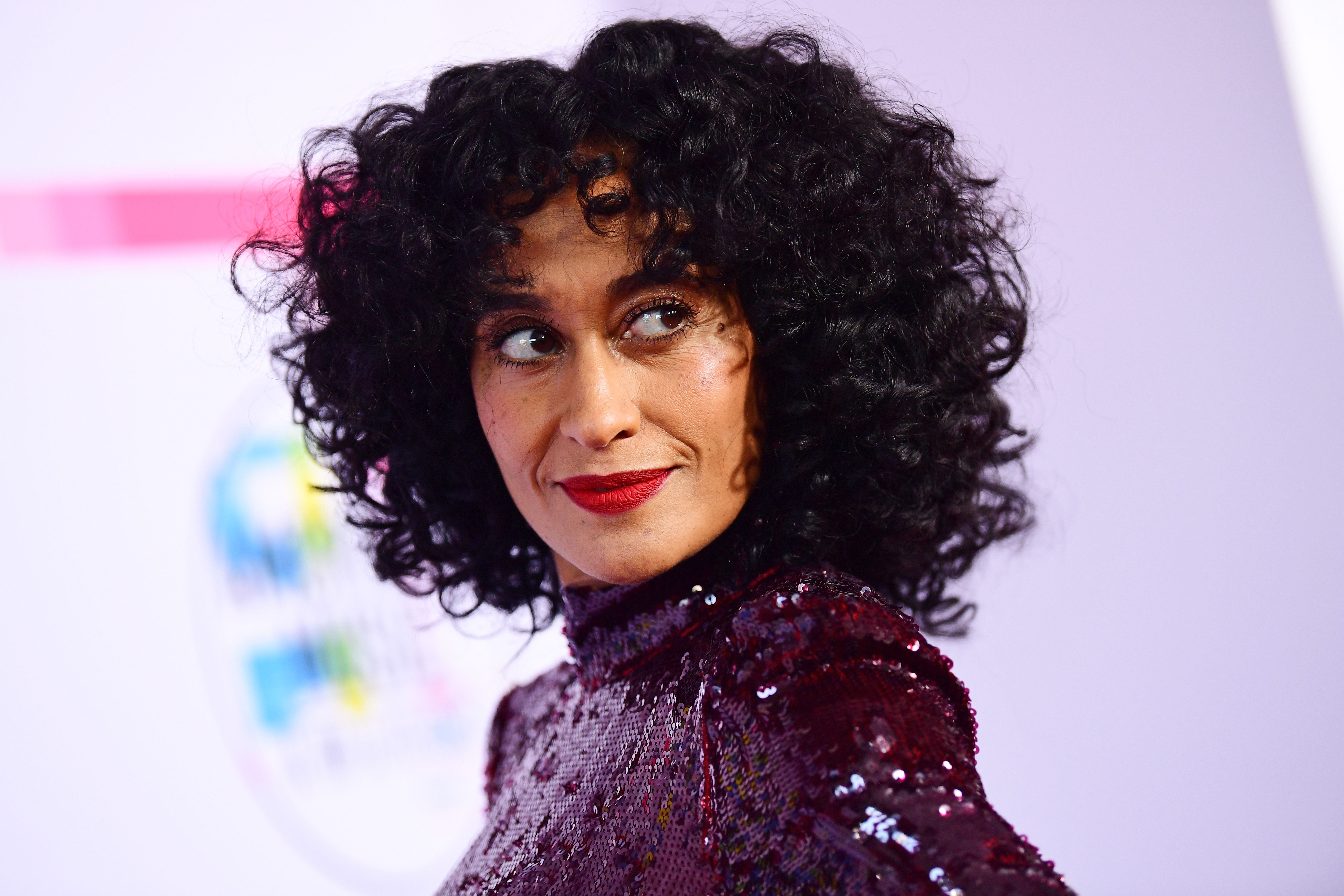 MOTHER TO THE RESCUE
In her post, Tracee shared three pictures and two video clips of herself owning the runway. She shared that the 1991 Mugler fashion show in Paris was her first modeling gig. 
It was a nerve-wracking moment for Tracee. On how she overcame her stage fright, she wrote that her mother got a call from the show's representative and asked if she wanted to walk with her. She added: 
"So, my mama agreed to walk in the show as long as they allowed her daughter to model in the show as well."
HER BEST BIRTHDAY GIFT
Walking down the runway with her mother was Tracee's best 18th birthday gift. She debuted not only her signature moves, but she also got the opportunity to share the runway with famous '90s models.
The mother-daughter duo walked with supermodels Linda Evangelista, Naomi Campbell, Cindy Crawford, and Christy Turlington. For Tracee, it was an experience of a lifetime.
She later thanked her mother and Thierry Mugler, the French designer behind the fashion show, for giving her the chance to shine on the runway.
WORKING IN FASHION
Before Tracee ventured into acting on TV shows, she had a wonderful career in fashion. She graced the glossy magazine covers and became a fashion editor at Mirabella and New York magazines. 
While most people think that the modeling industry is always glamorous, some models think otherwise. Tracee opened up about how she felt terrified walking in daring clothes.
Despite her busy life, Tracee has managed to make self-care a priority.
In an interview with Jimmy Fallon, Tracee recalled one of her first catwalk appearances, where she walked the runway without a top despite her protest. It was a nerve-wracking moment for her.
LONG-STANDING ACTING CAREER
Tracee has come a long way in her career as an actress. Because of her contribution to the fashion community and modeling industry, there is no doubt that she will shine more in the future.
Amid the coronavirus pandemic, Tracee remains productive. In an interview with USA Today, the actress said she is executive producing five different projects while attending to her hair company.
Despite her busy life, Tracee has managed to make self-care a priority. Given the pandemic, she realized that she needs to be gentle with herself even while working hard.
Speaking of self-care, Tracee recently wowed her fans as she showed off on social media a stunning picture of herself in front of the mirror. She looked radiant and ageless in her latest snap. With her face bare and beautiful, the celebrated actress flaunted her incredible physique in a skintight cheetah-print outfit.