Snoop Dogg's Wife Shante Shares a Sweet Tribute & Throwback Photo in Honor of His 49th Birthday
Shante Broadus, the wife of American rapper Snoop Dogg, took to her Instagram to share a throwback picture of her husband as he celebrated his 49th birthday.
Since Shante and Snoop Dogg set eyes on each other back in high school, the duo has become an inseparable pair with a love affair spanning over 23 years.
Shante shared a major throwback picture of the famous rapper as she celebrated his birthday. She posted the image of a much younger Snoop in the early stages of his career.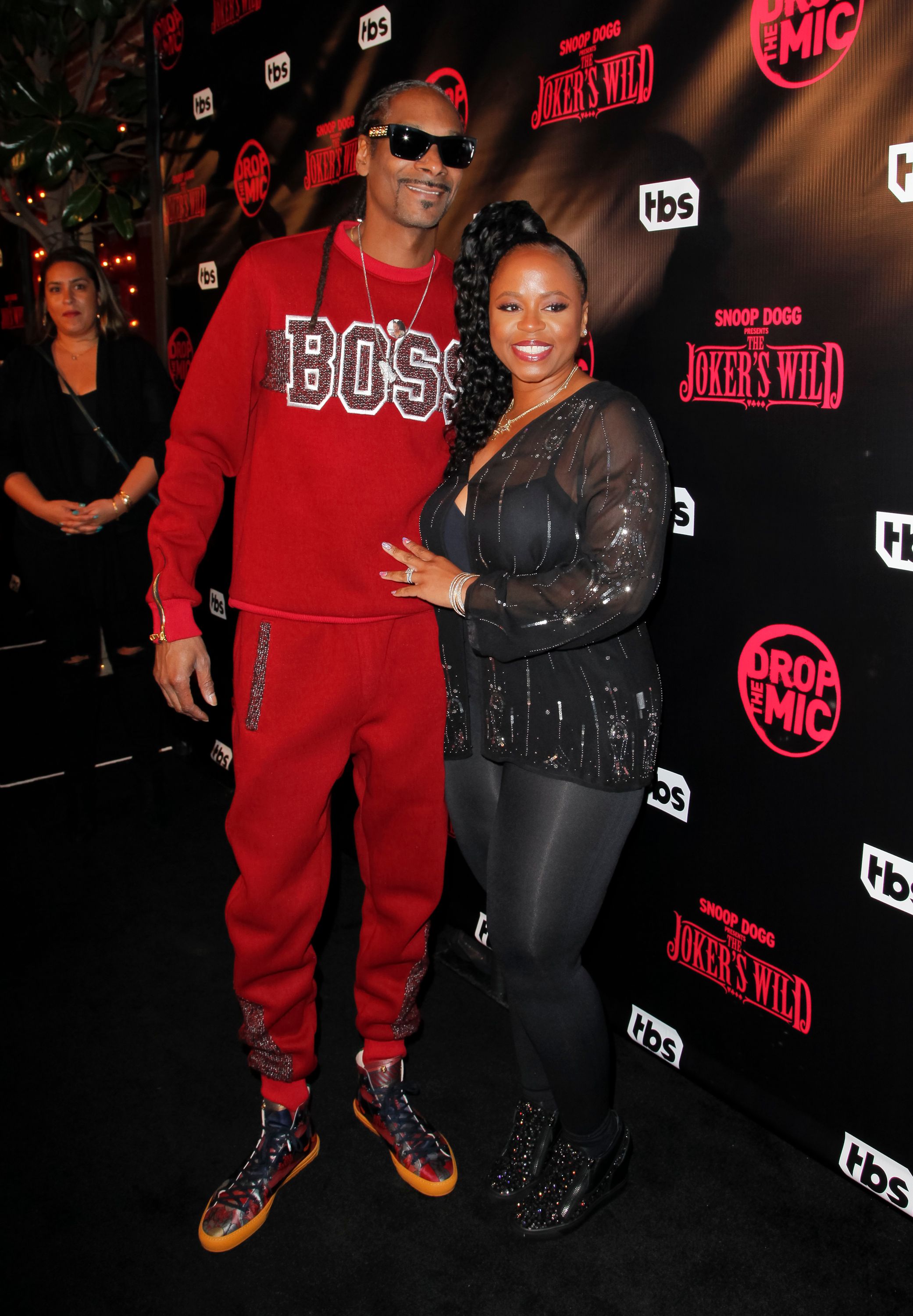 When Shante met Snoop, he was already a rapper in practice. Their love story has seen them on the brink of divorce and back to the altar to renew their vows.
In the throwback picture Shante shared as a tribute to her famous husband, Snoop could be seen sporting his favorite look of a face cap on a denim shirt. Shante wrote alongside the post:
"Happy C Day Snoop Doggy Dogg Cuss ❤️❤️On Crip❤️ Times For The Set @snoopdogg."
The post has amassed over 22,960 likes and about five hundred comments. Fans responded to Shante's post with birthday wishes for the rapper and words of admiration.
One fan wished Snoop a happy birthday while referring to him as "legendary." Another fan noted that Shante and Snoop have always stood by each other and wished them better years together.
Another difficult time for the couple was when their daughter Cori was diagnosed with lupus. 
Snoop and Shante are among the most fortunate couples in the industry, wielding both wealth and fame. Their love story did not start rosy as the couple has been through high and low times together.
They are proud parents of three children and grandchildren, but seeing their happy family, one would never guess that the happy couple was once on the brink of divorce.
In 2004, the rapper filed for divorce from his wife, citing irreconcilable differences following the breakdown of their relationship due to Snoop's touring and his involvement with various women.
Although Snoop decided on the divorce, it was a massive weight on his shoulder. Shante, who was reported to have once been arrested for drunk driving, attributed his demand for a divorce to the pressures he faced from other women who were desperate to get their claws on him.
In 2008, the couple renewed their vows in front of close friends and family. Another difficult time for them was when their daughter Cori was diagnosed with lupus.
Snoop described that point as a difficult time that brought the family together. Snoop and Shante have since waged war against lupus by joining various campaigns to raise awareness for the disease.
More recently, the rapper was the center of attention of Celina Powell after the self-acclaimed "black widow" alleged that she had been secretly seeing the famous rapper. Powell even shared screenshots of her chats with the rapper to back up her claims.
Snoop, who is a recipient of the Hollywood Walk of Fame Star, had a hilarious response to the allegations. The rapper refused to comment on Powell's claims and instead went about his business in his usual fashion.