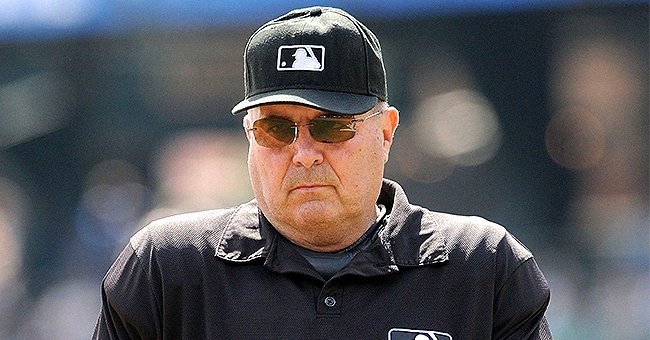 Getty Images
Longtime MLB Umpire Derryl Cousins Dies at 74
Derryl Cousins had an extraordinary career as a major league baseball umpire for more than three decades. Sadly, it is confirmed that he had died at the age of 74.
During his career that lasted over three decades, Derryl Cousins worked three World Series, a sad loss for the world of baseball and all who knew him as news broke of his passing.
Confirmed by his brother Craig Cousins, he told ESPN that the former major league umpire died after a cancer battle. His family is planning a memorial for next spring.
At the age of 26, Cousins had to face the end of his career as a Minor League catcher. He loved the game did what he had to stay a part of it. After leaving as a player in 1972, Cousins returned as an umpire in 1979. He didn't retire until 2012.
"He got some money together, decided he'd try to become an umpire, and it just clicked for him,'' Craig said. "He loved everything about being an umpire. He loved the life."
The MLB took to social ahead of the first game of this year's World Series on Tuesday to share the news of Cousins' passing on social media. Devastated by the loss, they wrote:
"MLB is deeply saddened by the passing of 34-year Major League Umpire Derryl Cousins at 74. The Californian worked nearly 4,500 games."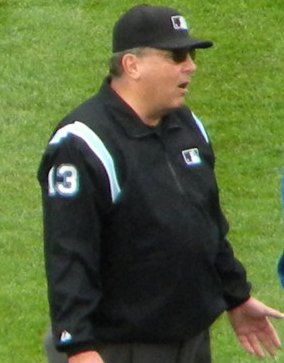 Longtime MLB umpire Derryl Cousins during a game in 2009. | Source: Wikimedia Commons.
Having worked over 4,000 games in the Major Leagues is not something many umpires have achieved so far. In 2009, he became the 18th umpire in the league to reach the milestone.
A five-time Gold Glove Award winner, was 77 when he died in his Danville, California home.
The accomplishment came after three decades of work, and he saw the "honor" as a sign that he's been "around a while," a compliment to the dedication he showed the sport during his career.
His death came on the heels of another big loss for the sport. Earlier this month, Hall of Fame second baseman Joe Morgan also passed away. He served as a key member of the Cincinnati Reds' Big Red Machine.
According to a statement issued by their family's spokesman, James Davis, Morgan, also a five-time Gold Glove Award winner, was 77 when he died in his Danville, California home.
Legendary flamethrower Bob Gibson, who pitched for the St. Louis Cardinals, was seven years older than Morgan when he passed a few days before him.
Gibson became a two-time World Series champion and a Hall of Famer, and his death came after he reportedly battled pancreatic cancer. He passed on October 2.
Please fill in your e-mail so we can share with you our top stories!