Thandie Newton Gushes over Her Daughter Nico Parker in Photos of Scenes from 'The Third Day'
Hollywood's Thandie Newton experienced proud mom moments as she fawned over her teenage daughter, Nico Parker who recently bagged a movie role.
Star actress Thandie Newton did not hold back on her heartfelt feelings as she sweetly celebrated her daughter Nico Parker on her burgeoning acting career.
On Instagram, Newton could not get enough of Nico as she posted lovely images of the blonde beauty on the set of a film project. In the two-photo post, Nico looked quite in her acting element, seemingly photographed while delivering her lines.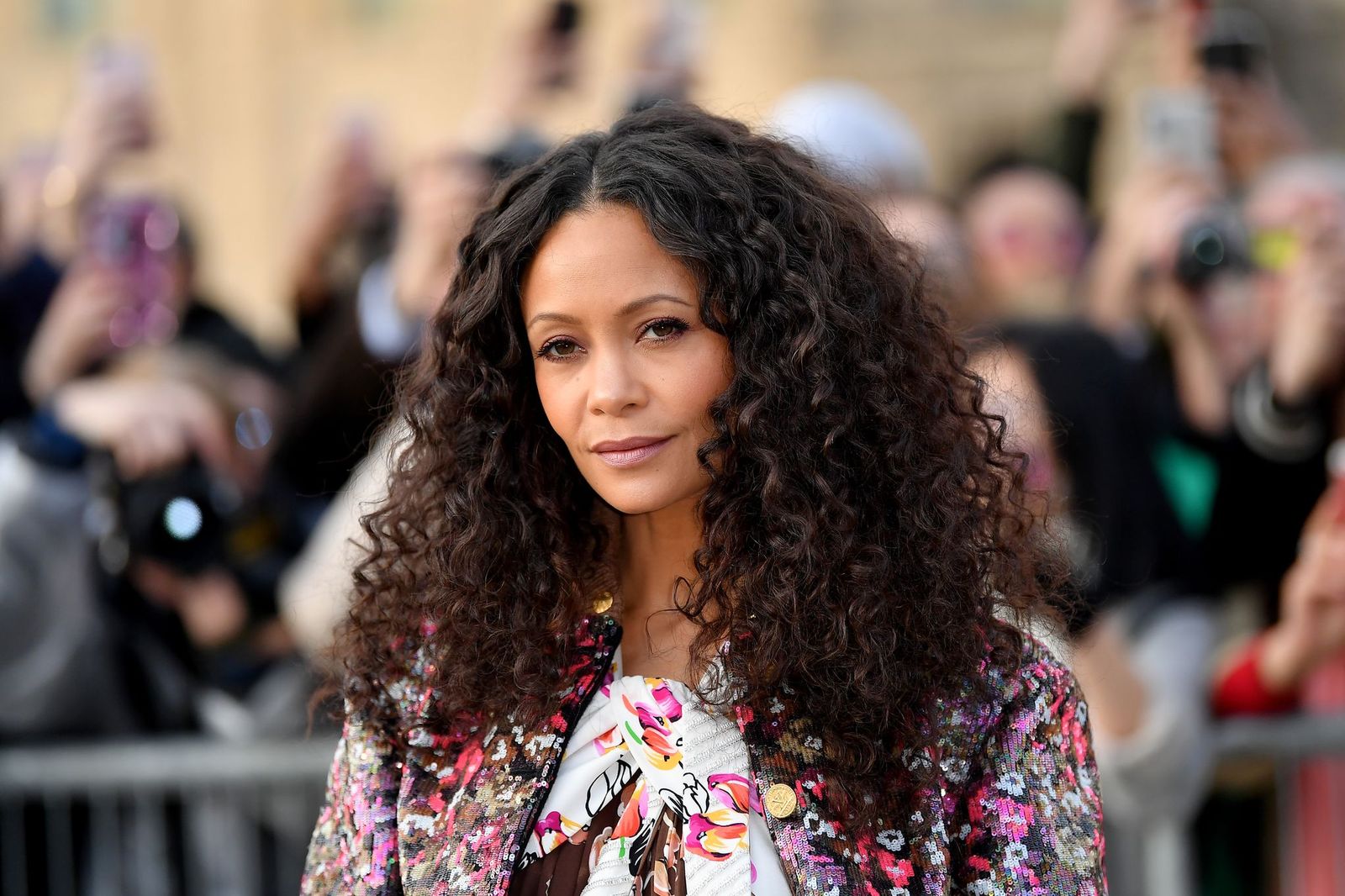 The first photo showed the youngster in a baggy plaid jacket with a forlorn look on her face. The second photo was even more animated as Nico and her fellow actress, Naomi Harris played their parts. Proud mom Newton captioned her post:
"My darling nugget absolutely tearing my heart out in @HBO #TheThirdDay…"
The "Norbit" actress stated that her feelings were not of pride but of how much she stood in awe of her talented daughter. Many well-meaning followers joined the celebrity mon in cheering her beloved daughter.
One surprising part of Nico's career is how her parents never give her acting advice.
Nico, a teenager trying to carve a niche in entertainment outside her parents' fame, debuted her on-screen career in Tim Burton's "Dumbo." Once talking about her career choice, Nico noted that she loved acting but always had it in her mind to be a waitress.
While many might be taken aback by this, she stated that she was simply trying to fulfill her childhood desires. At the age of six, the girl fantasized about working at a cafe.
With a Hollywood icon mom and a movie director dad, Ol Parker, Nico grew up understanding the dynamics of show business. She realized that a Hollywood job was like many other jobs that require hard work and dedication.
One surprising part of Nico's career is how her parents never give her acting advice. The "Dumbo" actress confirmed this in an interview where she mentioned that her mom and dad were not totally prepared for her to have an acting career. 
She referred to it as a "whirlwind," adding that her celebrity parents wanted her to go through her own Hollywood experience without their constant interference.
Last year, Nico and Newton turned heads while attending a Hollywood gala. The duo could pass for absolute twinnies as they dazzled on the red carpet with all the glitz and glamor. 
The "For Colored Girls" actress and Nico were the perfect companion for one another at the event, and many fans gushed over them. While Nico is the spitting image of the "Half of a Yellow Sun" actress, she is one of three children. 
Nico is the middle child, Ripley is the eldest, and their little brother is Booker. Just like Nico, Ripley and Booker stole their mom's entire face.