Check Out Miranda Lambert's Husband as He Gets Shirtless in the Kitchen for Her New Music Video
On Wednesday, October 21, 2020, country musician Miranda Lambert released a new music video for her song, "Settling Down." The track's video featured her husband looking quite hot without a shirt on.
Miranda Lambert, 36, found a very clever way to promote her song, "Settling Down's" music video this week. She featured her husband, Brendan McLoughlin, who showed up shirtless in parts of the footage.
The country singer shared a still image from the photoshoot to promote its upcoming release on Monday. In the photo, she was seen smiling in a kitchen drinking a liquid while her husband appeared shirtless with a towel tucked into his pants.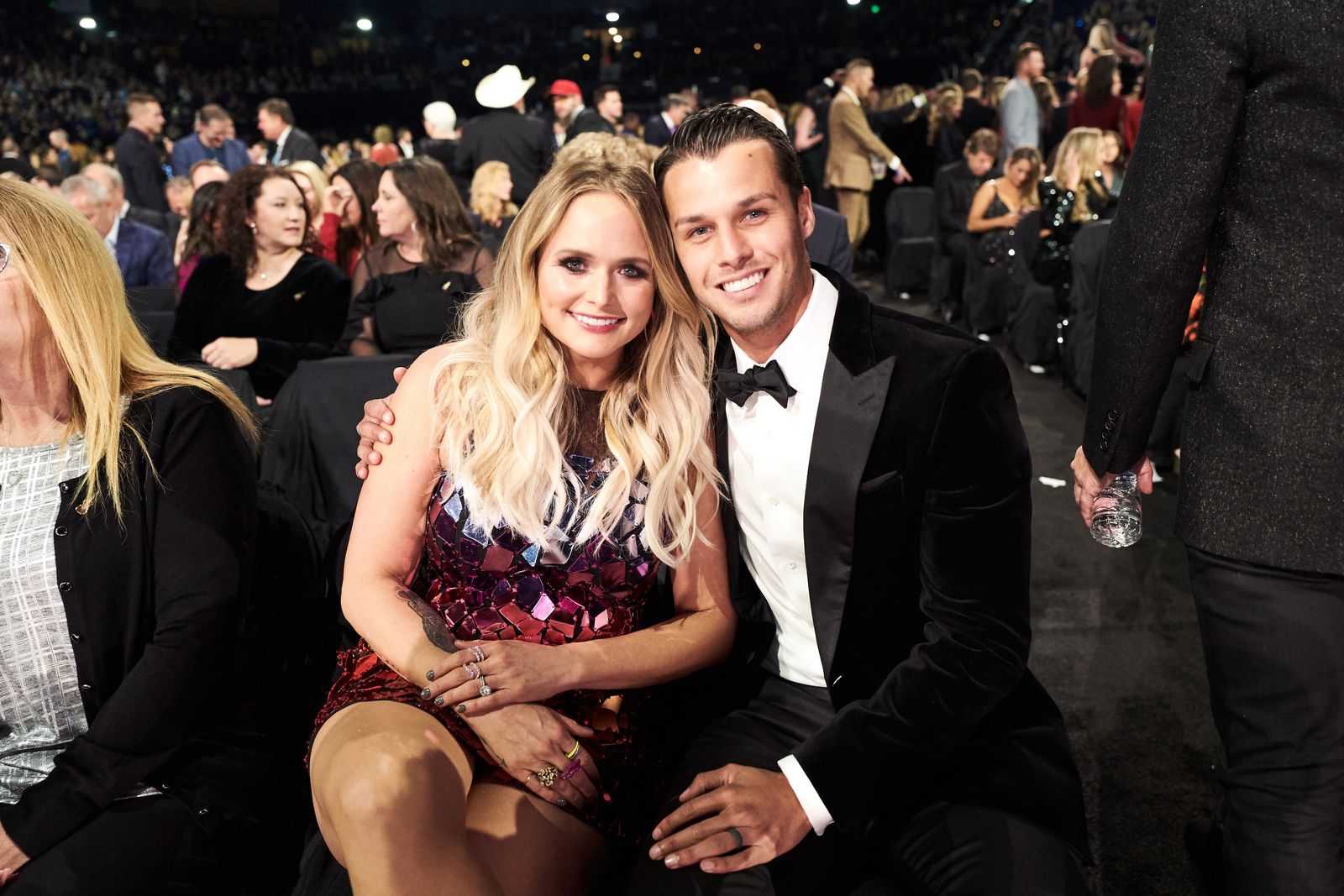 McLoughlin, 30, was photographed while smiling and looking down at the glass in his hand. Although the still image is a bit grainy in texture, a bold six-pack could be seen on the former policeman.
The rest of Lambert's video was pretty much the two just having public displays of affection towards each other. Before releasing the video, the country musician shared that she would be doing a Q&A via YouTube.
Lambert's new music video went live on Wednesday night and she shared it on her Instagram account and on YouTube. Besides being able to see the couple share their affection for one another, fans also got a chance to see parts of their home.
McLoughlin and Lambert live on a farm together in Tennessee. Some of the shots that were taken in the video showed the couple cuddling in a hammock by a lake, cooking in the kitchen, and the singer also got to ride a stallion.
The country musician's song is from her latest album, "Wildcard." Speaking to "Country 94.7" about the new video, she revealed that in the 18 years of her career she's never had a boyfriend in one of her clips.
McLoughlin is actually the very first man she's included in a music video! She explained how she got him involved by noting how he happened to be present, had some free time, and that he was also an added cute factor.
Lambert shared how fun the shoot was and commended her husband for doing a good job. She also revealed that one of their dogs was in the video, which her fans are going crazy over, along with some of their ponies.    
The star and the Staten Island, New York, native met in November 2018. They met while the singer was on the set of "Good Morning America," to perform with her country group, Pistol Annies, and he was stationed in Times Square.
The country singer and McLoughlin shocked everyone when they got married in January 2019 in a surprise ceremony. She only announced that she was now someone's wife the following month.
On October 16, 2020, her husband finally joined social media by opening an Instagram account. One of the former New York Police Department officer's first images was of him riding a horse on his farm.