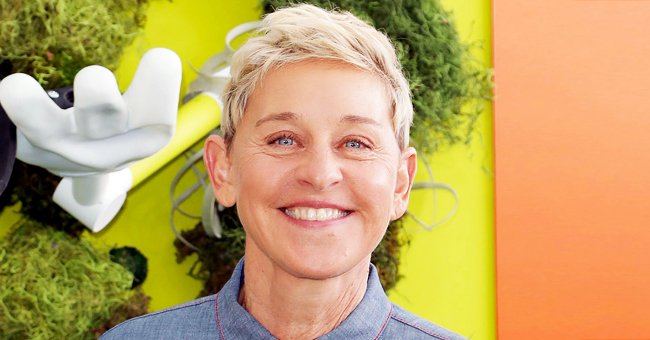 Getty Images
Ellen DeGeneres Compares New Hairstyle to Her Previous Looks Earlier in the Year (Video)
Ellen DeGeneres' 2020 has been nothing short of a roller coaster. With her new hairstyle, though, she looks like a new person, and it is even more evident in a recent video posted on Instagram.
Now, about a month later, the TV show host and comedian looks completely different thanks to her new and modern hairstyle.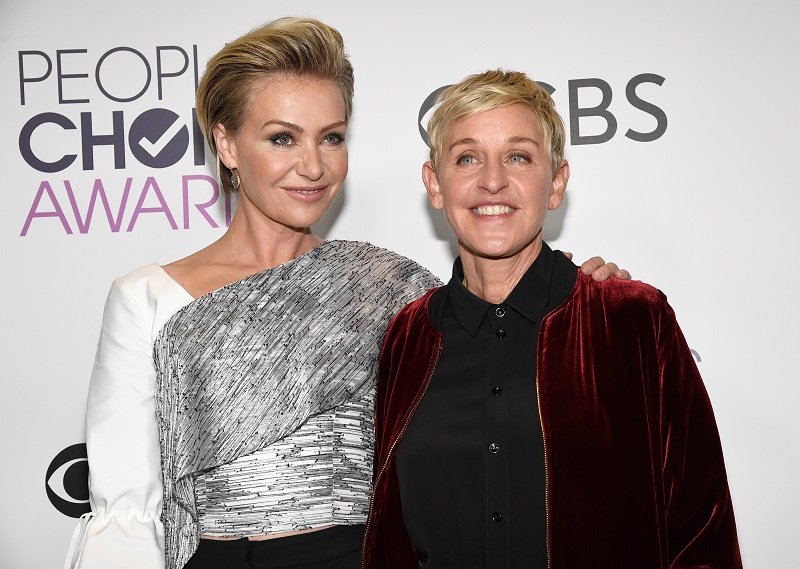 Ellen DeGeneres and Portia De Rossi on January 18, 2017 in Los Angeles, California | Photo: Getty Images
ELLEN DEGENERES' NEW HAIRSTYLE
DeGeneres, who rocked her signature pixie haircut for a long time, switched it for a slicked-back style that looks great on her.
According to People, some of DeGeneres' fans compared her new hairdo to the one her wife, Portia de Rossi, had many years ago (pictured above). Similar or not, it feels like a fresh start after a very controversial situation.
It was not the first time that she showed a different hairstyle or color on camera. In 2019, for example, she revealed that a dye job left her hair in such bad shape that she had to shave her head as it was "falling out."
For that reason, she decided not to dye it for a while, meaning that her natural grayish color was taking over her head. According to the TV host, de Rossi and some other people liked it, so she thought about keeping it.
Ellen DeGeneres' new hairdo comes amid a 38% decline in ratings.
However, her executive producer persuaded her to go back to her previous and classic blond self. Although she considers that dying her hair "is a hassle," she ended up doing it.
Coming back to her new hairdo, the official Instagram account of the "Ellen DeGeneres Show" uploaded a hilarious video about the "Days of Coronavirus" on October 20, showing some of the changes that the show and DeGeneres had throughout the year.
Her hairstyle was, of course, one of the aspects that attracted more attention, especially when compared to her newest one.
It is important to point out that Ellen DeGeneres' new hairdo comes amid a 38% decline in ratings for the show's premiere week as compared to last year, reported the Daily Mail.
These low ratings might indicate that the harassment, bullying, and toxic work environment allegations made by staff members really pushed some fans away.
Only time will tell the impact that those claims had on the "Ellen DeGeneres Show." In the meantime, she is still hosting one of the most famous talk shows in the US and, due to the coronavirus pandemic, some interviews are being virtually conducted.
Please fill in your e-mail so we can share with you our top stories!