Former DWTS Host Tom Bergeron Looks Casual Wearing Face Mask in a Photo Taken by His Wife
Tom Bergeron is looking fit and relaxed in an Instagram post, three months after he and his co-host Erin Andrews were fired from "Dancing With The Stars."
For most fans, "Dancing With The Stars" will never be the same without Tom Bergeron, but the former host seems to be in fine fettle and to have lost none of his pep and zany humor.
Bergeron shared a snap of himself on Instagram in which he is looking fit and a lot more relaxed and casual than fans are used to seeing him. Instead of his usual sharp suit and tie, Bergeron is wearing jeans, and of course, a facemask.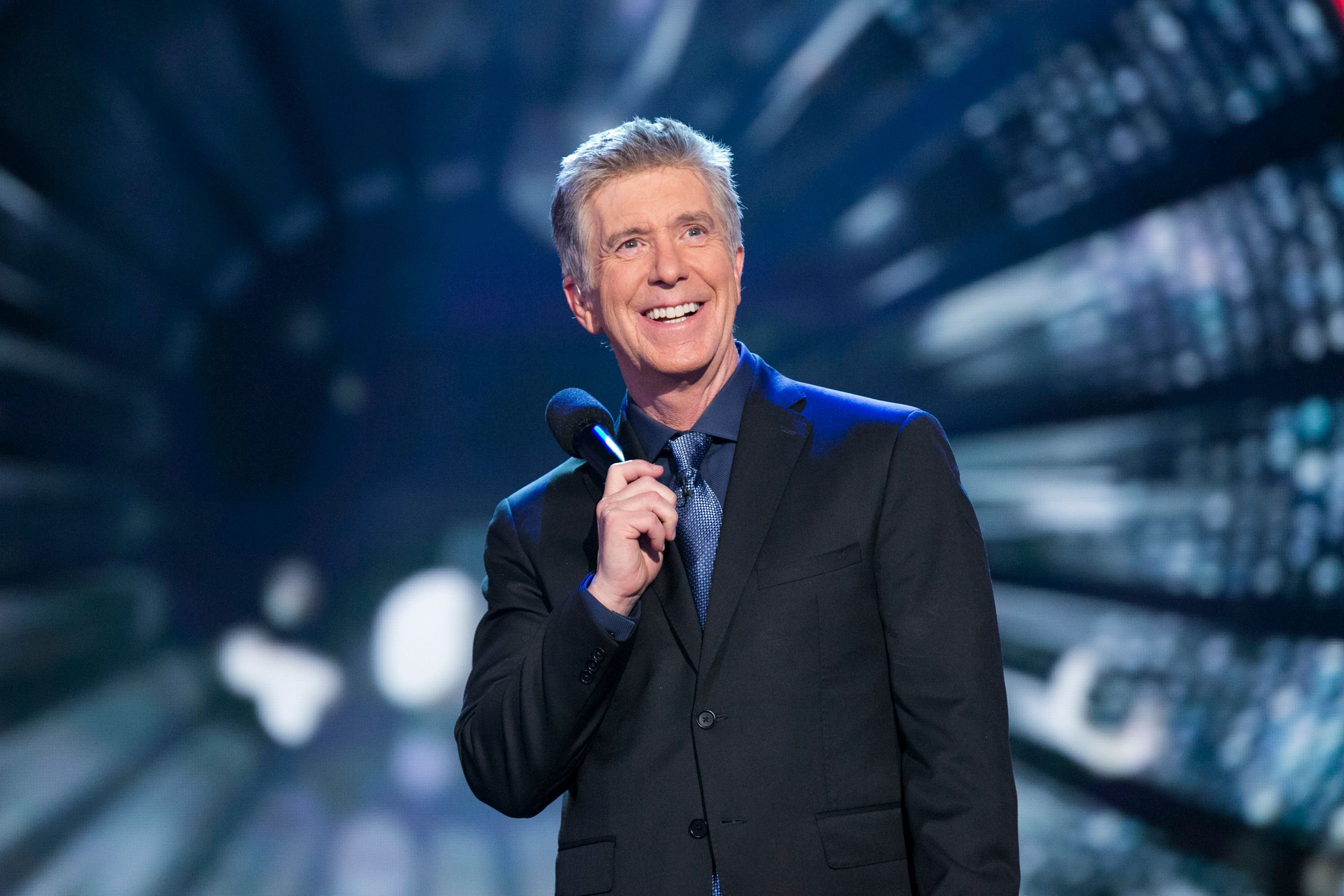 CASUAL LOOK
The always spiffy and impeccably groomed Bergeron was caught by his wife on camera in a park, under a dark sky, wearing a black T-shirt, and unzipped hoodie, and blue jeans.
Bergeron's silver hair was windswept, and he was wearing a face mask -- the essential safety measure for preventing the spread of the COVID-19 virus, which has already affected so many Americans.
Andrews and Bergeron were replaced by ABC with former supermodel and TV host Tyra Banks
WRY REFERENCE
In the caption of the photo, Bergeron makes a wry reference to his having left "Dancing With The Stars." The former host hasn't rejoined the new season which has started filming, and he wrote:
"My wife got me back on camera. Hers." 
This, despite Bergeron having confessed that he hates seeing himself on camera, and has never watched any of his own work, except for two brief glimpses of "DWTS" episodes. He joked:
"I hate watching myself on television. I barely enjoy watching myself shave."
The former host has revealed that he is waiting for the next chapter of his life to unfold, which was what he did before "DWTS" came along. Bergeron and Andrews were blindsided when ABC announced they would not be returning as hosts of the hit contest.
Sportscaster Andrews had been a co-host since 2014, and Bergeron had been on board since the dance contest's inception in 2005. His work on "DWTS" earned him nine nominations and one Primetime Emmy Award for Outstanding Host for a Reality or Competition Program.
Andrews and Bergeron were replaced by ABC with former supermodel and TV host Tyra Banks, who is now hosting "Dancing With The Stars" on her own. The network explained the decision to fire  Andrews and Bergeron as a renewal of the show, and a new creative direction.
Despite the setback, Bergeron seems to be in high spirits and as his frequent posts on Instagram prove, he is ready to take on the world and the next challenge. Andrews has been effusive in her praise for Bergeron and lists not working with him anymore as her greatest regret.