Serena Williams' Daughter Olympia Refuses to Share Strawberries with Mom — See Fan Reactions
While Serena Williams gushed over her toddler, Olympia, during a sweet mother-daughter moment, the toddler seemed to need her "me-time" which caused a hilarious reaction from her.
Fans would agree that time does fly fast after seeing how the little daughter of Serena Williams, Olympia showed her personality, letting everyone know she was becoming a big girl.
In an adorable clip shared on Williams' Instagram page, followers saw her and Olympia warming up to each other and indulging in leisure moments.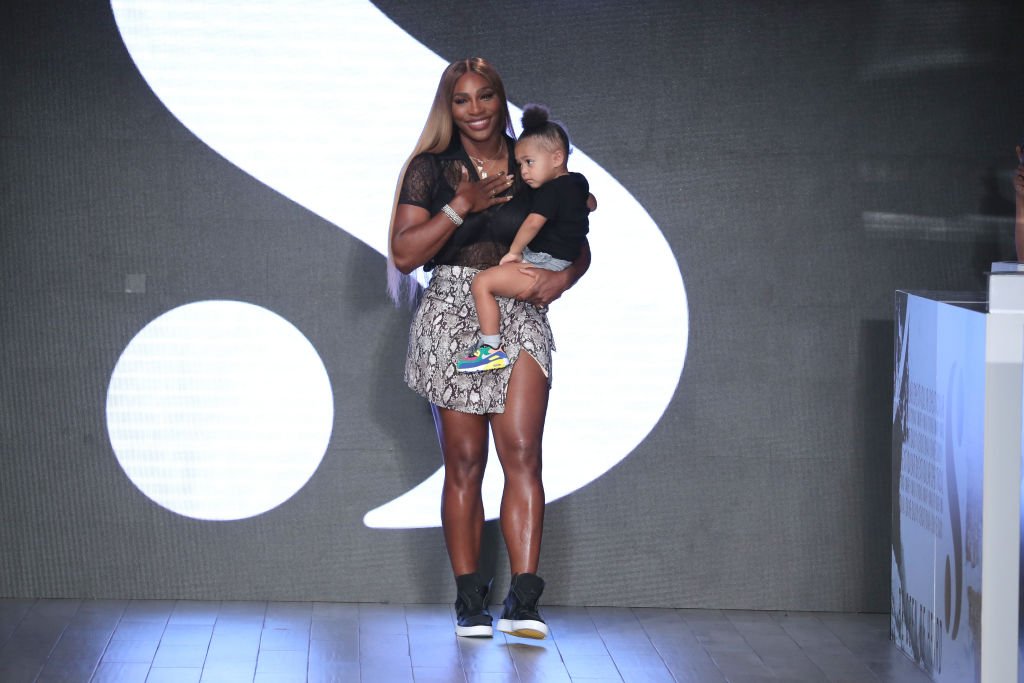 At a point, Williams, who rocked a makeup-free look and a colorful headscarf, leaned into the black couch she and her daughter were sitting on to get a better view of what Olympia was watching on her iPad. 
While a children's rhyme played in the background, Williams proceeded to ask the little girl what she was watching while letting her know that she was all "in her face." The Grand Slam icon humorously said:
"What you watching? I'm all up in your face." 
However, the sweet-faced Olympia was having none of it as she let Williams know that she was not welcome while proceeding to shove off her face.
Shifting the focus on herself, the tennis legend put on a mock sad look as she tried one more time. This time, she asked Olympia for a strawberry. Stuffing some in her mouth, the tot let her mom know she could not have any.
Williams shared that Olympia was not allowed on the court at last year's US Open.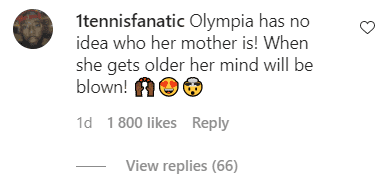 Not knowing what to do anymore, the helpless sports legend asked fans for tips in her caption. Many followers reeled with laughter as they shared their opinions and proffered possible magic words to get Olympia to be nicer.
While one fan asked Olympia to be friendly, they took the time to remind the baby girl of the "golden rule" to always share with mama. One admirer lightly added that Williams should threaten Olympia with the birth of another child. More fans filled the timeline with hilarious suggestions and mirth.

Olympia, 3, might not be willing to share her me-time or strawberries with mommy, but she sure is one of Williams' top two cheerleaders. For the tennis expert's US Open game in September, Olympia and her dad made sure to show their immense support on the court.
After her match, Williams said that she hoped Olympia was inspired by her game while jokingly mentioning that the tot might have been busy with her princessy interest and going about her little business. 
These days, the three-year-old has had the chance to see her mom play on the court and although she is still too little to understand the game, the inspiration might just be building.
As opposed to this year, Williams shared that Olympia was not allowed on the court at last year's US Open, because she was at a stage where she was loud and obnoxious. It seemed the toddler became calmer this time.