Chris Brown's Daughter Proves She's the Spitting Image of Her Dad as She Gives a Wide Smile
Chris Brown's daughter Royalty is an adorable little girl and in a recent post shared on her Instagram account, fans and lovers were treated to her awesome smile.
The world has watched Chris Brown grow from being a teenager to a dad, and right now, his daughter Royalty is the one melting the hearts of fans with her adorable smile and cute personality.
In a recent post made on Royalty's personal Instagram account, fans were treated to a wholesome delight as the image shared showed Royalty beaming with a huge smile.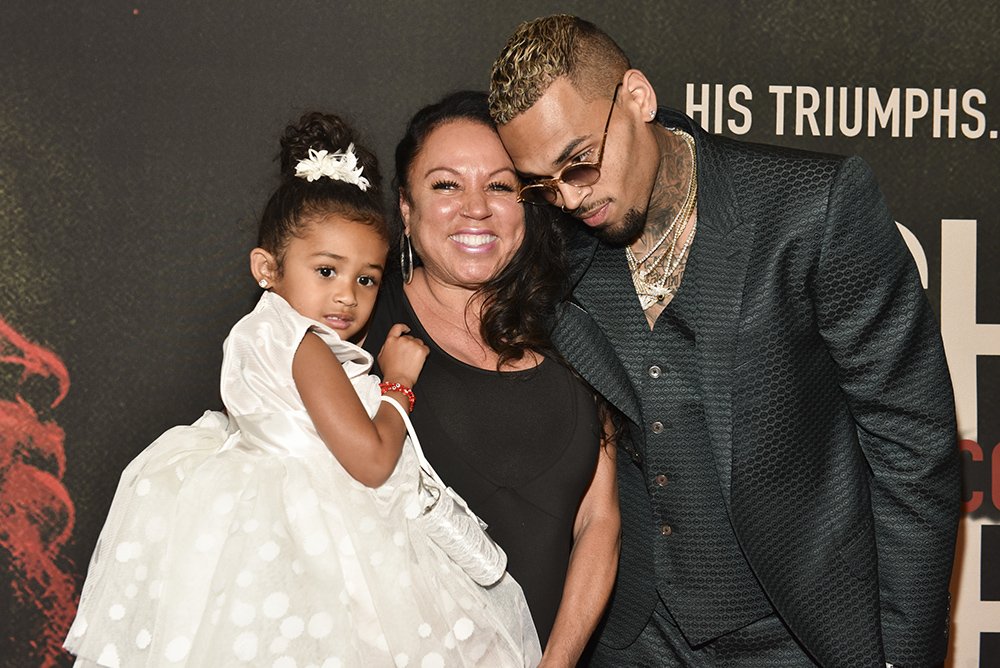 The image that was shared showed Royalty wearing a black sleeveless top that had the letter "A" etched on it. She rocked double high ponytails and her hair fell to her shoulders as she smiled graciously.
Royalty looked to be holding a snack in her hands and a silver neck chain with the letter "R" was around her neck along with another pearl necklace. The caption of the post simply read: "Cheeeeese! ?."
After the post was made, the comments section was filled with reactions from fans and lovers of Royalty who could not help but gush over how beautiful she looked and how adorable her smile was.
Some expressed that Royalty looked like her father especially with her eyes. Some said both Royalty and Brown had the same kind of smile and it was cute to observe her grow up to look like her famous dad.
For Brown, the birth of Royalty was a humbling experience.
While some were stuck on how beautiful Royalty looked, some others were appreciative of the joy her smile brought to them. For some people, seeing Royalty smile brightened up their day. Someone said:
"You're way too sweet, Ro...lights up anyone's day❤️❤️❤️."
The resemblance between Royalty and her father is something that is evident to most people. Judging from the pictures shared by Brown's father Clinton a few years back, it is almost impossible to miss the similarities between the father-daughter duo.
Interestingly, Royalty was born at a time when Brown was battling a lot of legal issues, especially his assault assault charges on his ex-girlfriend and entertainer Rihanna.
For Brown, the birth of Royalty was a humbling experience and it helped him become a better person of some sort. Although he still has run-ins with the law, he admitted that he wanted to be a better person for his daughter.
Royalty is the first of the singer's children. Chris is also the father of a son, Aeko whom he welcomed with Ammika Harris on November 20, 2019.