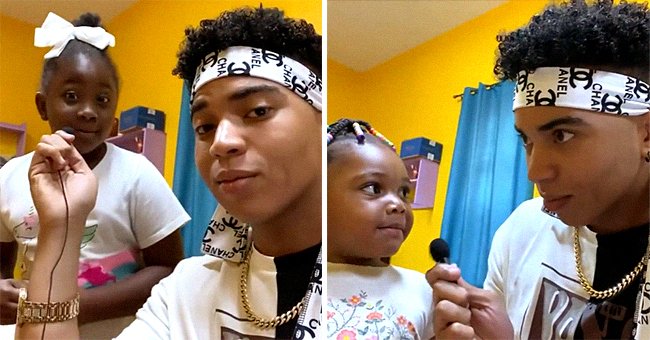 Instagram/laronhinesofficial
Watch Viral Video of Pre-schoolers Who Think They're Smart Give Hilarious Answers to Questions
Actor La'Ron Hines recently shared a clip featuring preschoolers who believe they are smart while giving hilarious answers to questions asked. As expected, this warmed the heart of many fans and followers.
A group of preschoolers recently broke the internet after being captured giving hilarious answers to some questions asked by upcoming actor La'Ron Hines.
The Instagram series titled "Are You Smarter Than a Preschooler" features girls Jabria, Lori, Trin, and boys Ryan, Zane, and Houston, who are all presumed to be between ages 3 and 5.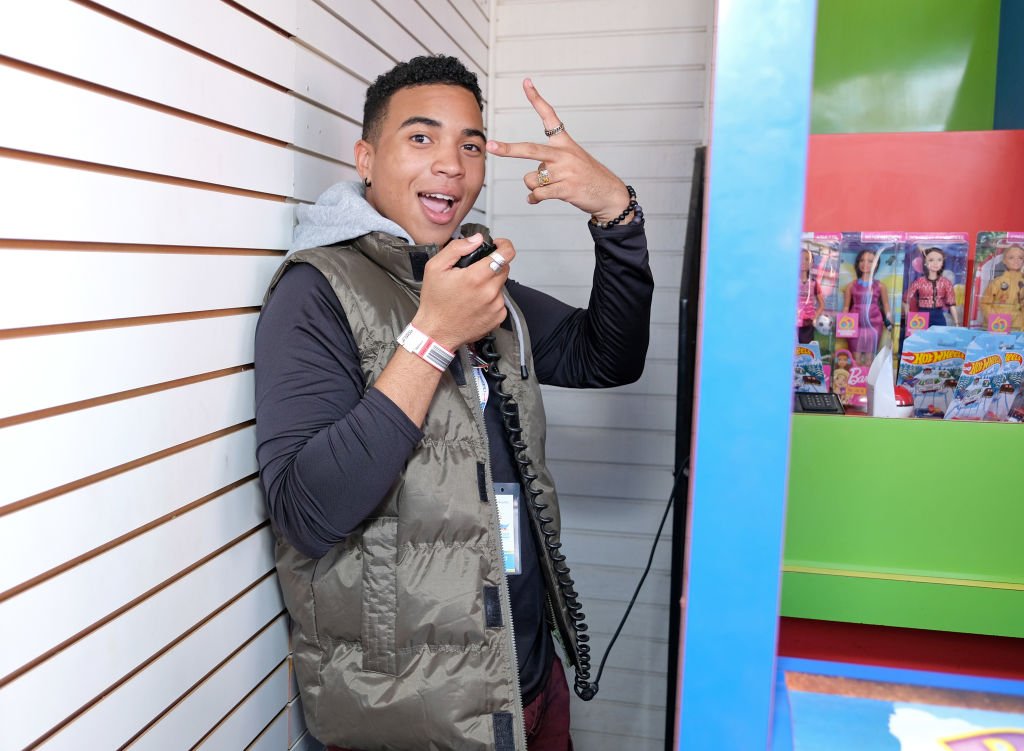 La'Ron Hines attends UCLA Mattel Children's Hospital's 20th Annual "Party on the Pier" at Pacific Park – Santa Monica Pier on November 03, 2019. | Photo: Getty Images
The most recent video shared last week saw Hines asking each of the kids, "are you smart" to which they all confidently replied, saying yes. After this, he proceeds to ask the main questions.
Hines started by listing North, South, and East of the four cardinal points. He then asked Jabria to say the last one. In response, the little girl hilariously said, "East."
Next was Lori, who donned a cute pink top and wore her hair in a messy bun. Hines asked her who discovered America to which she answered, saying, "Captain America."
The next preschooler to be questioned was Trin. Rines asked her to tell him what a female deer was called. In response, she said, "Mama Reindeer."
Hines then went on to ask Ryan where the movie "Star Wars" was made, and according to the little boy, the epic film series was created in the movie theater. Next was Zane who believes that Superman lives in the sky.
He led his classmates in prayer during the lunch break.
Shortly after sharing the clip, fans and followers took to the comments section where they could not stop gushing over how hilarious and adorable the kids were.
Hines' recent clip is not the first time he is melting the hearts of fans with adorable videos like this. Earlier this month, he shared a similar clip where the kids once again gave hilarious responses to his questions.
In the video, Jabria accused Nicki Minaj of stealing Christmas, Lori said Drake invented the cell phone, Trin revealed Spongebob lives in Texas, and Ryan explained that he does not think Santa Claus can be best friends with Jesus.
While Jabria and the rest of the group might have put a smile on people's faces with their wrong answers, some other toddlers in the United States have warmed people's hearts with their grown-up behavior.
In June, two toddlers, one black and one white broke the internet after a video of them running to give each other a sweet hug emerged online. The little tots who have been friends for over a year could barely hide their excitement about being reunited, and seeing the genuine joy on their faces melted the hearts of many across the world.
Also, in January, a 3-year-old boy named Makhi was captured in a candid moment as he led his classmates in prayer during their lunch break.
The clarity and depth of Makhi's prayer surprised many across the country, including his mother who admitted that she was impressed with her little boy.
Please fill in your e-mail so we can share with you our top stories!