Hear What 'Yellowstone' Star Cole Hauser Said to Toddler Who Dressed up as Rip Wheeler
"Yellowstone" star Cole Hauser showered praises on an adorable toddler with Down Syndrome who dressed up as his character Rip Wheeler for Halloween.
Halloween might be some days away, but a few people have already decided what costume they are going to wear, and one of them is a 2-year-old boy named Tristan.
On Wednesday, October 21, Yellowstone's official Instagram page shared a photo of Tristan dressed as the character Rip Wheeler played by Cole Hauser on their Instagram story in anticipation of the holiday.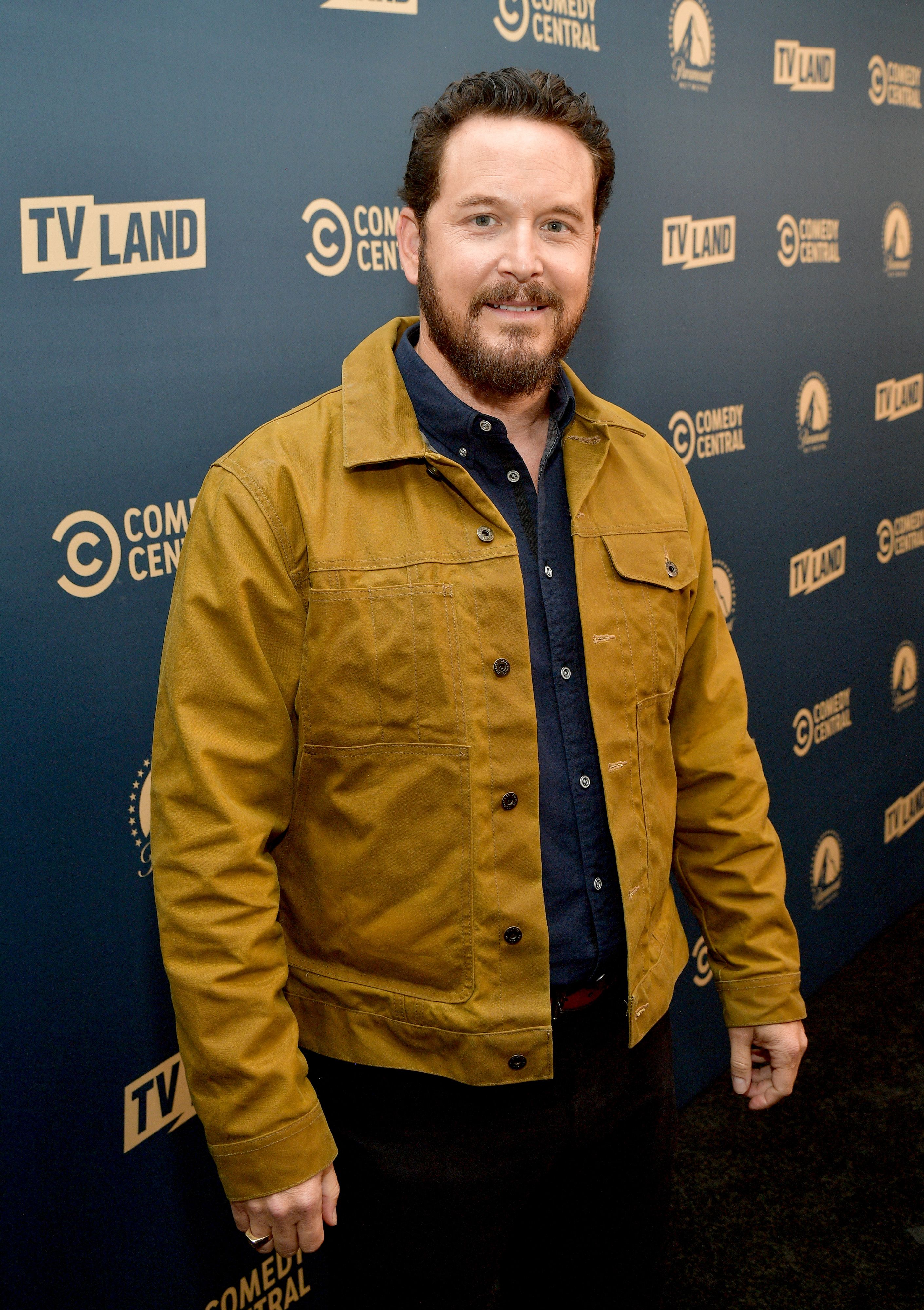 The first photo shared showed Tristan in his heartwarming Wheeler costume while holding his walker and looking down. The boy was the exact mini-me of Wheeler in a black long-sleeved button-down shirt, with the "Yellowstone" sign at the breast area, paired with jeans and the cutest suede cowboy boots.
[Hauser] is a devoted husband to photographer Cynthia Daniel, his high school sweetheart, and they tied the knot in 2006.
He finished the look with a black cowboy hat. It was explained in the caption that Tristan had Down Syndrome and was learning how to walk, but managed to look super handsome while at it.
Hauser, who was noticeably pleased by the tribute, took to his Instagram story to shower praises on the little man with a heart-melting personal message. He said:
"Hey, Tristan. Cole Hauser here. I heard you're dressing up like me. You're looking good my man! What are you gonna be for Halloween? A little bit of Rip Wheeler I hope?"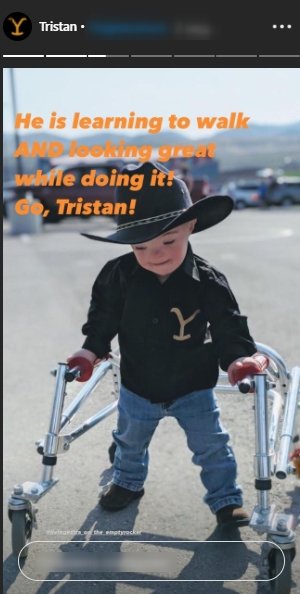 Hauser concluded, sending his love to Tristan and his family and urging them to serenade him with more adorable photos of the little boy's costumes. 
Hauser's character on the Paramount Network western series has been endeared to fans' hearts because of his dysfunctional relationship with Beth Dutton, played by Kelly Reilly. During an interview with Decider about the future of Rip and Beth's relationship, Hauser said: 
"There are some really beautiful moments between her and me. Kelly Reilly and I worked really hard on them as actors, and they came out —from what I've seen — exactly as we wanted."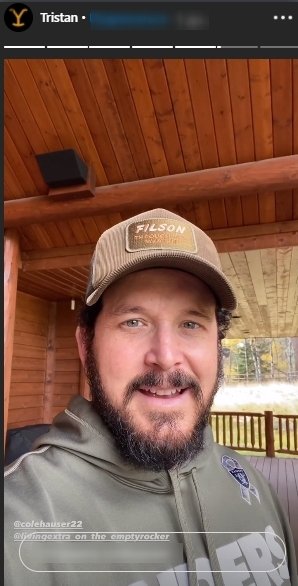 He also noted that Reilly helps bring their characters to life as they try always to take risks. Away from the busy acting world, Hauser is a total family man. 
The 45-year-old star is a devoted husband to photographer Cynthia Daniel, his high school sweetheart, and they tied the knot in 2006. They are proud parents of three wonderful children, son Ryland, 16, son Colt, 12, and daughter Steeley Rose, 7.
Amid his busy schedule, Hauser noted that he always tries to make time for his family and balances it out with his work. The actor also never shies away from showing off his beautiful family on Instagram via frequent heartwarming updates.