Shutterstock.com
Hilarious Moment Toddler Runs off with Phone as Mom Tries to Record a TikTok Dance Goes Viral
A toddler ran off with a phone her mother was using to record a TikTok video and the resulting hilarious clip won the hearts of many people.
In a TikTok video uploaded recently, Brianna and her friend can be seen attempting to do a popular dance challenge to the song "Fergalicious" by Fergie when her baby suddenly grabs the phone.
The charming toddler then runs away. Eventually, her mother catches up with her and snatches the camera back. The video shows the baby with her tongue sticking out of her mouth as the phone was recording in selfie-mode.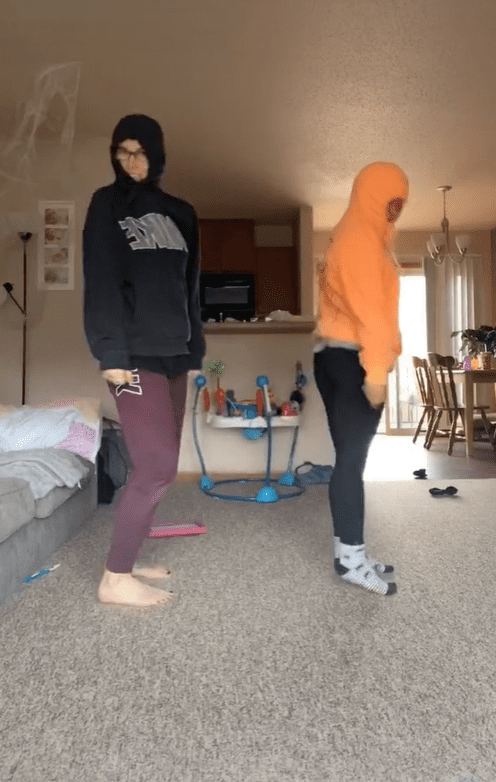 Brianna and her friend attempting a popular dance challenge to the song "Fergalicious" by Fergie. | Photo: TikTok/kalynnbrianna
The heartwarming clip went viral, with over 237,000 likes and 4,000 comments. Brianna captioned the video: "We were just trying to be great #fyp."
In another viral TikTok video, Angela Higinbotham and her husband, Rick, can be seen pretending to walk through the new house of their children, Alexis, 12, Lauren, 9, Nathan, 6, and Ava, 3.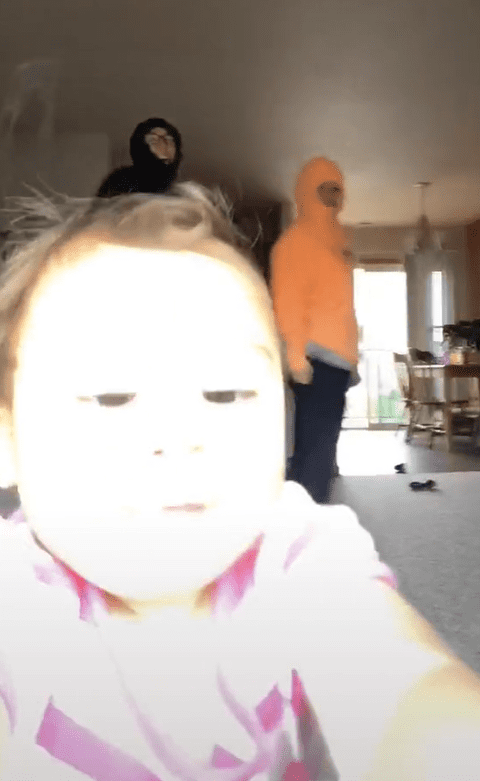 Brianna's daughter stealing the phone. | Photo: TikTok/kalynnbrianna
Angela and Rick walk through the house, hiding remote controls as Chip Da Rapper's song "Interior Crocodile Alligator" plays. The video shows them missing the trash cans and leaving doors open and lights on. The clip amassed over six million views.
"Honestly (keeping the house clean) is a constant struggle," Angela explained in an interview with TODAY Parents. Angela works as a travel agent and a NICU medical assistant.
Another video that shows a two-year-old boy named Cade baking with his grandmother also went viral.
The only way for her to not be the one to clean it up is to scream like a psycho, she said, adding that she will, of course, only do that after asking her children many times to clean up.
According to the mother, her two older daughters quipped that she was "cringe-y" when she uploaded videos. However, that does not stop her, Angela said.
She went on to say that her children still try to act like they are not impressed by the video she posted, but that they keep on watching and discuss it nonstop.
Recently, another video that shows a two-year-old boy named Cade baking with his beloved grandmother also went viral after it was shared on Instagram.
The adorable clip garnered more than 30 million views on the famous photo and video-sharing social networking service. Many Instagram users also shared their opinions in the comments section of the video.
Blakely Jernigan, a nine-month-old from California, also became an instant superstar because of her viral TikTok video. Many people were delighted with her reaction when she tasted ice cream for the first time.
Please fill in your e-mail so we can share with you our top stories!