Fans Adore Miranda Lambert's Fringe Jacket as She Poses on a Horse's Saddle in Denim Outfit
Miranda Lambert's fashion repertoire is something to behold. While she has made a name for her singing and songwriting prowess, she has also shown that she knows how to dress pretty well.
Over the weekend, fans got a glimpse of singer Miranda Lambert in an Instagram post from Idyllwind, her fashion brand. The singer looked stunning as she rode a horse and wore a lovely combination of a dark blue jacket and jeans.
With her blonde hair running free, she smiled at the camera and was the epitome of perfection. Lambert showed off her curvy hips in the snap, posing in the denim jeans and looking every bit like the Rockstar she is.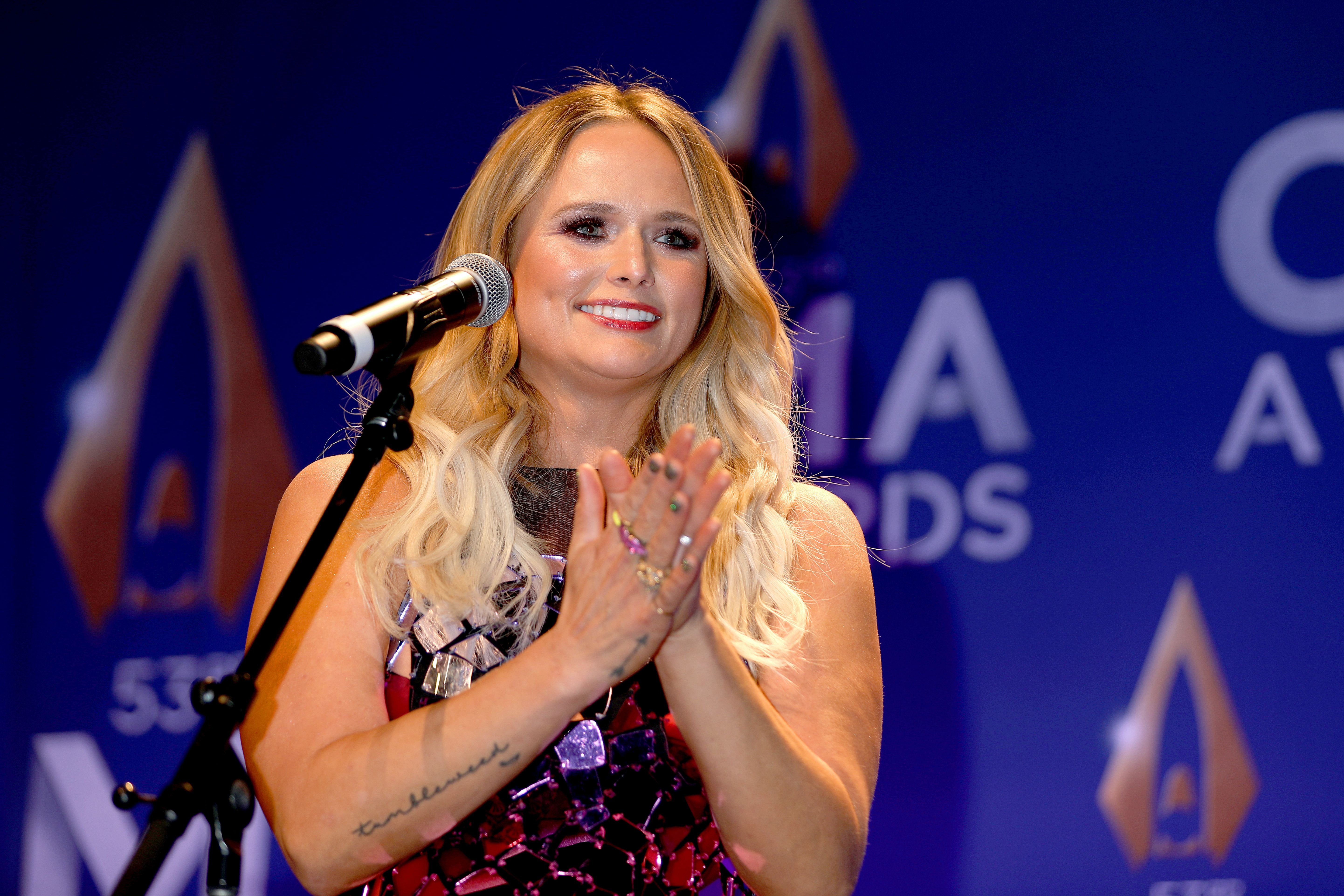 The post immediately drew reactions. While Lambert looked fantastic, it appeared that her denim fringe jacket was the star of this picture. one of the singer's fans commented:
"I need this jacket!! I keep checking back to see when it's in stock in my size."
Another fan expressed her desire for the jacket, explaining that she wanted it now. The commenter added the fire emoji, showing that she really loves the jacket. It is unclear whether the brand sells the jacket in question.
Lambert has been vocal about women having to conform to society's norms.

However, it is definitely a fan favorite if the picture's reactions are anything to go by. Idyllwind is one of Lambert's many businesses. The brand's Instagram page explains that they sell clothes for women who are "confident, adventurous, and perfectly imperfect."
The store seems to be in line with Lambert's beliefs. In recent times, the American country singer has lent her voice to body positivity and overcoming image issues.

While the country singer does not have any children, Lambert has been vocal about women having to conform to society's norms about what a woman should look like.
Through Idyllwind, she can finally bring her views about body positivity to life by providing clothes that women can feel comfortable in, which is not a bad cause to follow.
However, when she isn't rocking the camera for her clothing brand, Lambert still has a budding music career to manage. Earlier this year, she debuted the video of her 2019 single, "Settling Down."
The video featured Lambert with her husband, Brendan McLoughlin. According to reports, the couple shot the video close to Lambert's home in Nashville, Tennessee.
The video was genuinely lovely. It featured Lambert and McLoughlin being comfortable with each other and enjoying the simpler things of life. It was indeed the definition of settling down.