Glimpse at Derek Hough's 'How It Started' Challenge with His Girlfriend Hayley Erbert
The "Dancing With The Stars" judge and former pro dancer contestant celebrated how far he and his girlfriend of years have gotten with their love relationship, as fans are desperate to see them married.
35-year-old dancer, choreographer, singer, and actor Derek Hough joined the many people online, celebrities or not, taking part in the latest Internet challenge, and gushed about his relationship with his girlfriend, also dancer Hayley Erbert.
On October 25, 2020, Hough took to his Instagram feed to post his entry to the "How it started vs. How it's going" challenge on which people in a relationship compares a photo from the beginning of the relationship with one from today.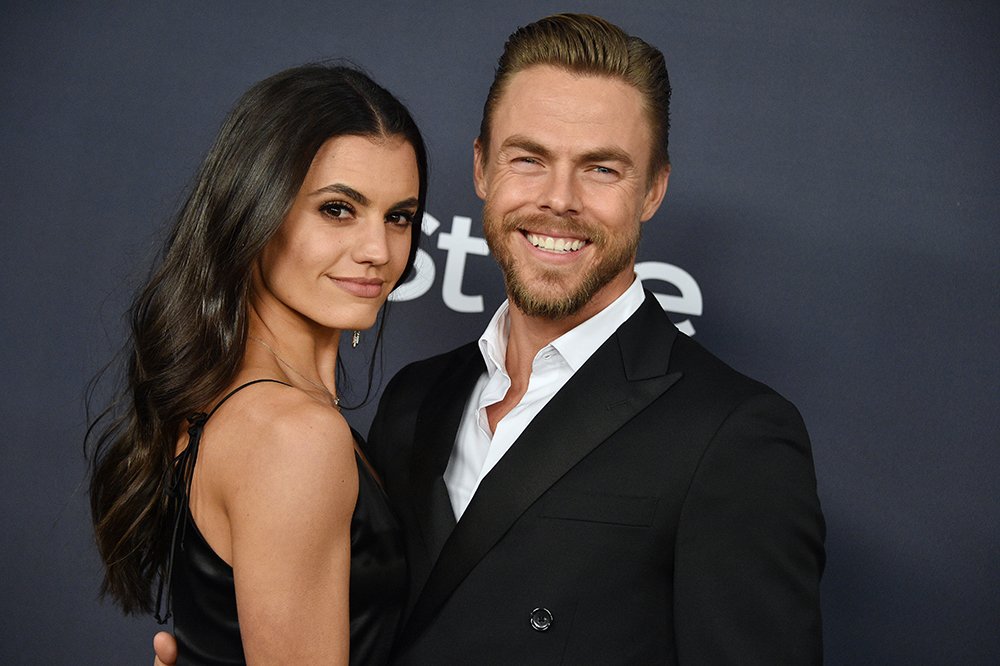 Hough choose to use two different images of himself and Erbert dancing on stage, presumably as part of the popular dancing competition series "Dancing With The Stars" on which both of them have worked over the years, captioning it:
"Wow! Kind of crazy to see that first picture and think of how far we've come as a couple. "
FANS WANT THEM TO MARRY
The post caused different reactions on Hough's social media fans and followers, with several of them taking to the comments section of the post to urge him to stop waiting and to marry Erbert.
"Put a ring on it," a user wrote. "Dude, just freaking marry her already," wrote another user. "Marry her already!!!! Seriously," a third person insisted, with other users only teasing with diamond ring emojis.
The comments asking Hough to marry Erbert are not a new thing for the celebrity couple, in fact, ahead of Hough and Erbert's recent performance in DWTS, fans spread the rumor that he was planning to propose to her in front of the cameras.
The rumor got so far that ET wanted to dig into it, but when they approached Hough himself via Zoom nearly a week prior to the performance, he categorically denied that the proposal was going to happen, adding that it wasn't "his style."
FULL OF GRATITUDE
Following three years of appearing on "Dancing with The Stars" solely as a judge, Hough recently made his return to the ballroom floor to perform a paso doble with Erbert, who has been his girlfriend for five years already.
After his expected comeback as a dancer on the show, Hough once again took to Instagram to share his feelings about the outstanding dance number, calling it "a privilege" to be on that stage, and expressing his deep gratitude to the show.
In his heartfelt caption, Hough acknowledged how special it was for an artist like himself to have such a platform to do what he does best, and, on top of that, with the woman he loves as a companion.
He also took a moment to recognize the importance of "the viewers and fans" of the series, crediting them with having made possible for "Dancing with The Stars" to remain a success for such a long time.