Olivia Culpo Reveals She Felt Ugly Growing up & Was Put on a Diet at 10 Years Old
Today, the gorgeous Olivia Culpo rules the runways and graces the cover of magazines, one of the most beautiful women in the world, but during her teen years, she struggled with self-image issues.
Sports Illustrated cover model and Miss Universe Olivia Culpo revealed that growing up she felt more like an ugly duckling than a swan, and was on diet at the age of 10. To add insult to injury, her older sister Aurora Culpo was a "Barbie doll."
Olivia wasn't just awkward and "odd-looking," as she herself confesses she was overweight by the age of 10 and that was when her father stepped in and put her on a diet.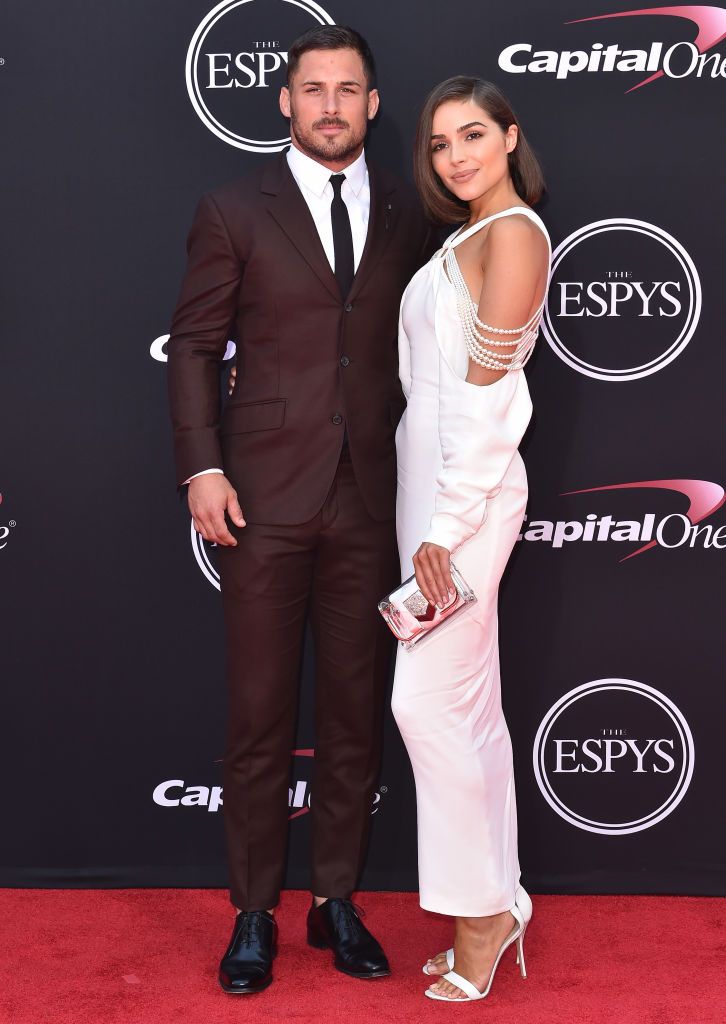 SISTER TALK
In a frank talk with her sister on the Emergency Contact podcast hosted by Simon Huck and Melissa Gray Washington Olivia confessed that she as a girl she'd compared herself to others considered beautiful. She confided:
"I was really different looking. My older sister looked like the Barbie doll. I was overweight. I had to look myself in the mirror and say, 'Okay, you're different,' because I was." 
UGLY GIRL
Of course, a few years on, the shoe is on the other foot. The girl who had thought herself "ugly" was crowned  Miss Rhode Island, went on to win the Miss USA pageant, and was crowned Miss Universe in 2012.
Olivia attributes her transformation to her father,  Peter Culpo, an avid runner and a restauranteur, who put his overweight 10-year-old on a diet, that ended up changing her life.
Even today Olivia's smile can still hide sadness, but that is something she is learning to deal with
DEPRESSION
Olivia has recently opened up about another problem she has been dealing with for many years: depression. She has spoken openly about her issues, hoping that her story will resonate with others, and help them find help. She said:
"The feeling of despair is a relatable one, so I feel a responsibility to anyone else going through something difficult to say that it's ok to not be ok."
Of course, seeing Olivia's perfect body in photos or on a runway, and seeing her elegant smile, it is hard to believe that she has ever been anything other than what she is today -- or that there may be pain behind that smile.
The girl whose change of hairstyle now makes headlines was once just as insecure, and uncertain as the rest of us. Even today Olivia's smile can still hide sadness, but that is something she is learning to deal with -- just like us.