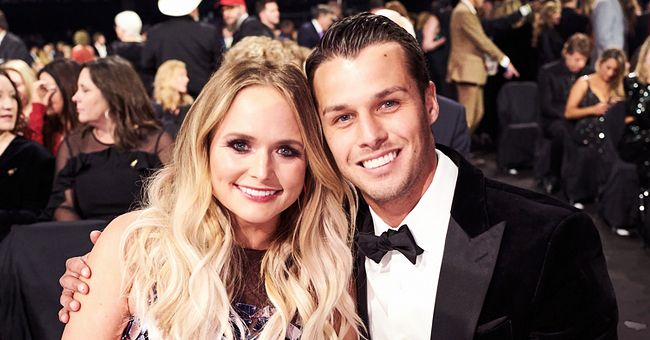 Getty Images
Miranda Lambert Compares Instagram versus Reality in Photos with Her Husband Brendan McLoughlin
Miranda Lambert wants her fans to know that there's a big difference between what stars share on social media, and what really goes on in their private lives.
Country star Miranda Lambert shared a series of snaps on Instagram that humorously illustrates what she describes as the difference between Instagram and real life.
Social media allows us all to present the world with the best, perfect version of what we'd like to be, with many even resorting to Photoshop to erase their little "imperfections." Lambert, on the other hand, bares it all.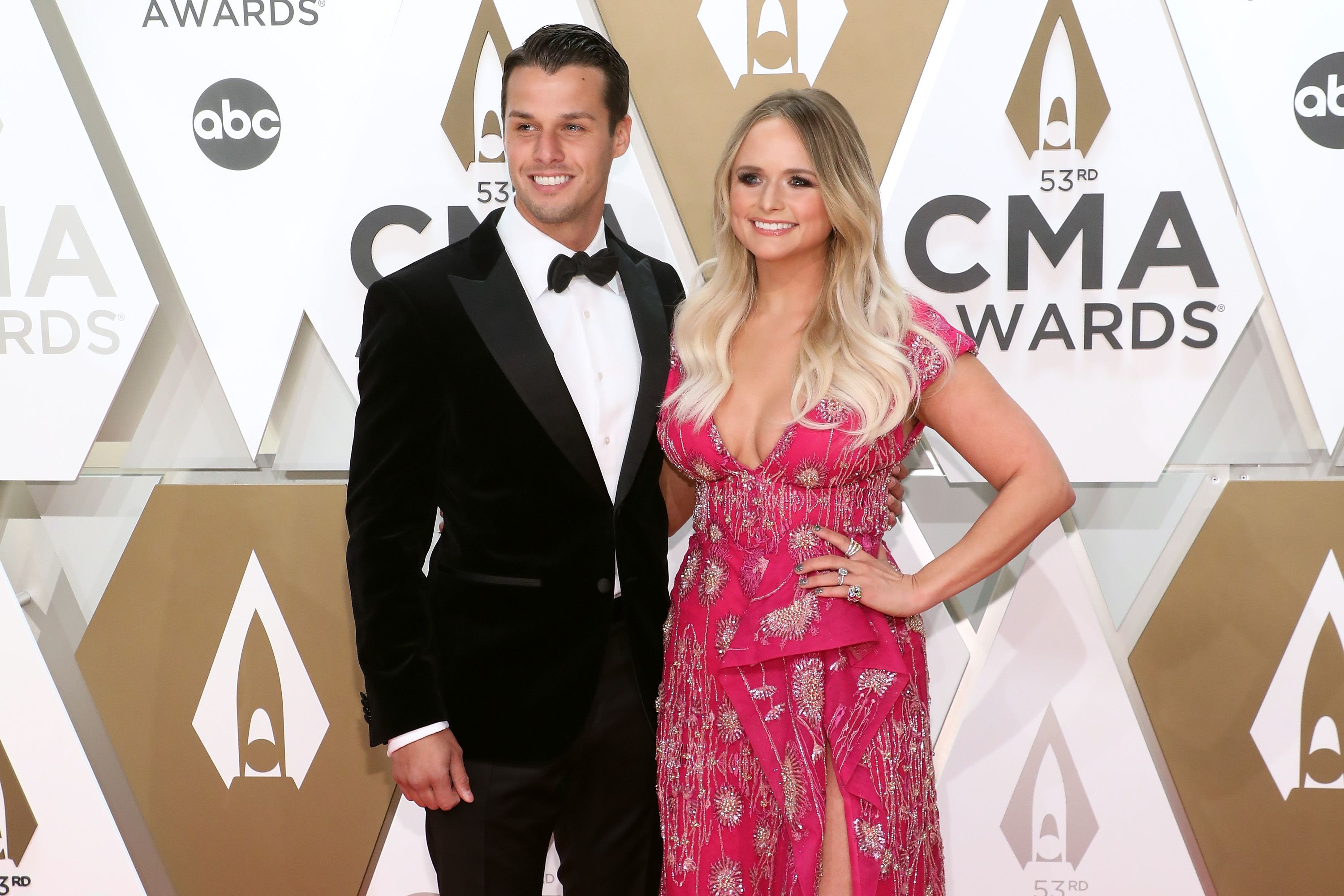 Brendan McLoughlin and Miranda Lambert at the 53rd annual CMA Awards in 2019, in Nashville, Tennessee | Source: Getty Images
THE TRUTH, THE WHOLE TRUTH
The first snap-in Lamber's short Instagram gallery shows her smiling mysteriously at the camera while at her husband Brendan McLoughlin gazes at her with a lovelorn look in his eyes.
In the second snap, the country singer can be seen delivering a mock knock-out punch, while McLoughlin tries to dodge the blow and looks like he is going down for the count. The snaps were, in fact, taken during the filming of her new music video, "Settling Down."
Lambert, who married McLoughlin in January 2019 after a whirlwind romance, is clearly happy in her new relationship, and captioned the Instagram post, while tagging her husband:
"Instagram vs. Reality ? #settlingdown #behindthescenes"
Unlike Lambert's previous love interests -- her ex-husband is country star, Blake Shelton -- McLoughlin is not in showbusiness. The handsome hunk is a New York City Police Department officer. Lambert commented on their whirlwind romance:
"I feel like I've been through enough in my life to know what I don't want, so when I know what I do want I snatch it right up."
McLoughlin has a two-year-old son from a previous relationship, and the singer has already hinted that she is ready and willing to start a family. Lambert, 36, has no children from her previous marriage.
The country star suffered a heartbreaking loss recently when one of her rescue pets, Waylon -- a retriever Lambert and her sister found abandoned by the side of an Oklahoma road in 2008 -- passed away.
Lambert is confident that she will meet her beloved pet somewhere over the bridge of rainbows
Lambert paid an emotional tribute to Waylon on Instagram, thanking her good dog for all the years of unconditional love he'd given her. She revealed that Waylon had died in her arms as she sang to the Brothers Osborne song "High Note." Lambert wrote:
"For almost 13 years. He was a rock in our family and always held down the fort. He lived his life with no fences. The way we all want to live."
Waylon had been ailing for some time, and doctors had done all they could for him. Lambert is confident that she will meet her beloved pet somewhere over the bridge of rainbows.
Lambert is comforted in her grief by the presence of Waylon's sister Jessie, whom she found on that road 13 years ago, and by her many other rescue animals.
Please fill in your e-mail so we can share with you our top stories!