See Donny and Marie Osmond's Touching Tributes to Their Brother Tom on His Birthday
The Osmond family is as close as they are big, and with a string of recent birthdays in the family, Donny and Marie took to social media to celebrate their older brother Tom's birthday.
Marie and Donny Osmond are eighth and seventh in line as a part of nine children their parents George and Olive Osmond share, and they've maintained a close bond through the years.
Celebrating their brother big Tom's birthday is just one of several among the siblings this month and their tributes to each other show how grateful they are to call each other family.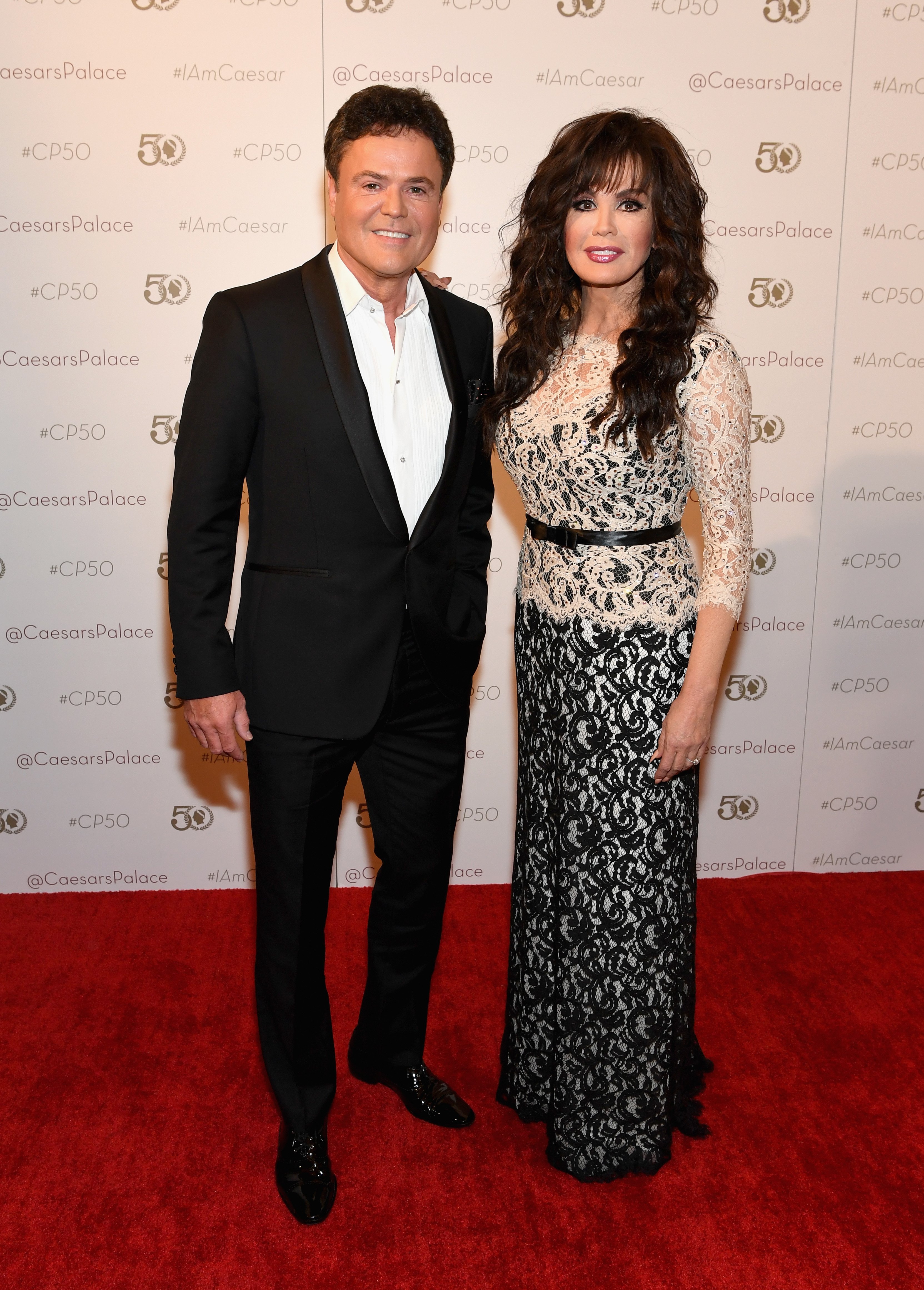 TOM'S BIRTHDAY TRIBUTES
Alongside a picture of the second eldest of the Osmond brood, Tom, Marie wished him a happy birthday with a touching tribute, sharing how much he means to her as she wrote:
"#HappyBirthday to my brother Tom!! You're such an amazing example of our Savior's love and I love you so much! ♥️."
Donny shared a throwback picture taken with his brother during their childhood and added an equally touching message to celebrate Tom's 73rd birthday. Calling his brother's resilience "extraordinary," Donny went on to gush that Tom has a heart of gold. A man he is proud to call his brother.
ANOTHER BROTHER'S BIRTHDAY
On October 19, the eldest of the Osmond siblings, Virl, turned 75, and it gave Donny and Marie the perfect excuse to sing his praises as well. Born with impaired hearing, Virl refused to let it impact him negatively, and he became a source of inspiration for his siblings that followed.
While Donny wished Virl a "wonderful birthday," Marie gushed that he is the "best big brother ever" alongside a smiling snap of the "Down by the Lazy River" singer.
MARIE'S RECENT BIRTHDAY
Almost a week before Virl turned 75, Marie celebrated her own birthday. She turned 61, and Donny couldn't help but sing her praises with a heartwarming post to social media. In tribute to the special day, Donny posted a slideshow of pictures which he captioned:
"Celebrating a lifetime of happy, hilarious memories and looking forward to more adventures to come. I'm grateful that the special relationship we share continues to grow."
DONNY MADE OTHER SKILLS USEFUL 
Before the string of Osmond birthdays began this month, Donny donned the hat of wedding officiant when "took on the title of Pastor Osmond" in the spirit of helping a friend.
Todd Salmon is a "dear" friend of Donny, and he asked the singer and entertainer to officiate his wedding on October 10, and he gladly obliged, much to the couple's delight.
LIKE ONLY SIBLINGS CAN
Through the years, Donny Osmond had memorable experiences that had as much to do with his personal life, as it had to do with his work life. For throwback Thursday earlier this month, Donny reminded fans of just such a moment.
While Donny and Marie attended an awards ceremony years ago, Marie showcased her ability to make Donny blush. He didn't mind sharing it, even if it was sweetly embarrassing.