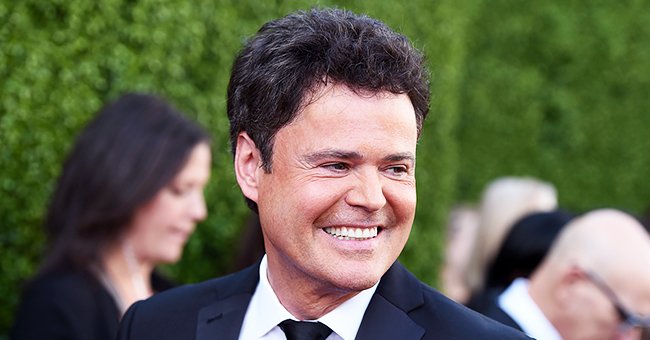 Getty Images
See the Hilarious Throwback Video Donny Osmond Shared of Sister Marie Making Him Blush on Stage
This week, Donny Osmond delighted fans when he shared a funny throwback video of him and his sister Marie at an awards show. The siblings' interaction on stage was too sweet.
On Thursday, Donny Osmond took to Instagram where he shared a Throwback Thursday video of him and sister Marie Osmond at an awards show held years ago.
Donny, 62, and Marie, 60, have been a successful sibling duo in the entertainment industry for decades now. Though he has a lot of material to work with, Donny chose a clip somewhat embarrassing for himself.
DONNY'S TEEN THROWBACK CLIP
Donny apparently loves to reminisce on his former glory days. Last month, he shared a throwback clip of him and his brothers performing the 1971 smash hit, "Go Away Little Girl."
During a young Donny's solo, the group of teenaged girls making up the audience screamed at the top of their lungs. In the caption, Donny admitted that he had not yet kissed a girl at the time. He was 13.
MARIE MAKES DONNY BLUSH
In his most recent throwback on Thursday, Donny was much older, but not immune to his sister's troublesome ways. In the clip, Donny welcomed a gentleman named Bryan Ford from Ernst & Young Accounting Firm.
Ford brought Donny the envelope with the results, and just then, Marie told Ford to stay back for a bit. "You know Bryan is so good at keeping secrets, he hasn't even told Donny that his fly is down," she said.
The audience erupted in laughter as Donny was taken aback. When he looked down, he saw that his zipper was indeed in need of being zipped up. He blushed as he turned away and zipped up his pants.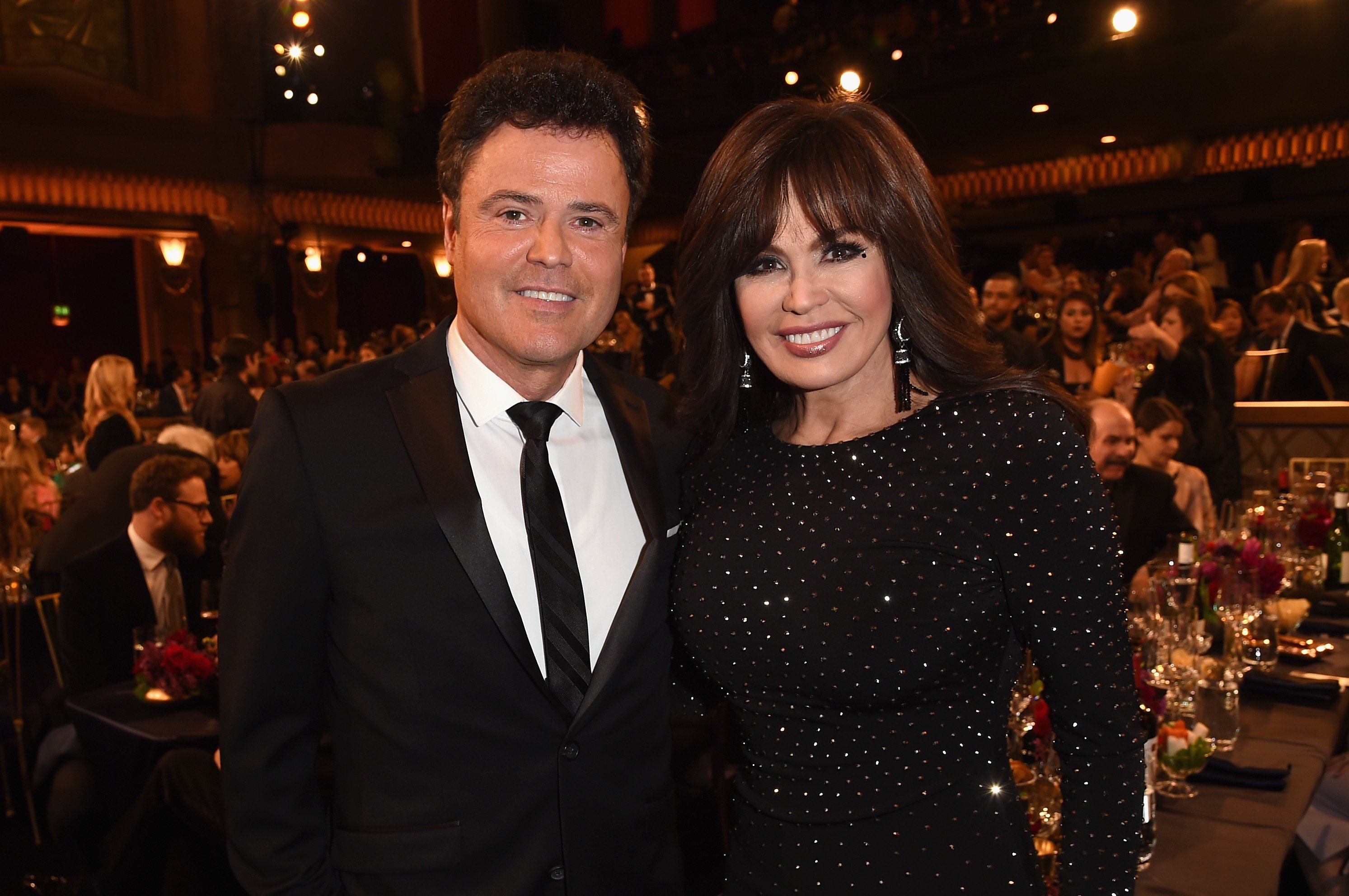 Donny Osmond and Marie Osmond attend the TV Land Awards in Beverly Hills, California on April 11, 2015 | Photo: Getty Images
LEAVING LAS VEGAS RESIDENCY
"That moment when your sister decides to get clever on national television," wrote Donny in the caption of the post. Of course, he doesn't at all mind his sister's playful quips.
Donny joined Marie for 11 years doing a Las Vegas residency which wrapped up late last year. At the end of their run, the pair gave an emotional performance of "May Tomorrow Be a Perfect Day."
Fighting back the tears, they ended by saying, "Goodnight, everybody," together. After the show ended, Marie joined the daytime talk show, "The Talk," for about a month. She left in September 2020.
WHY MARIE ALLEGEDLY LEFT
Last month, Page Six claimed that Marie's exit resulted after former co-hosts Sharon Osbourne and Sheryl Underwood threatened to leave unless the show's executives kicked Marie off.
As for Marie, she said she left to spend more time with her husband, Steve Craig, and work on other projects. Many viewers were surprised and upset by the move.
Please fill in your e-mail so we can share with you our top stories!