J Lo, 51, Shows Age-Defying Beauty Posing in an Office with Her Feet up in Heeled Lace-up Boots
Jennifer Lopez proved that she is a boss as she proudly flaunted her youthful glow in a recent Instagram update. The singer and actress was seen posing with her feet up on an office table.
Jennifer Lopez started the week for her 133 million Instagram followers on a fierce note with a powerful photo shared. The actress-singer-dancer icon was Monday ready in the image, which showed her posing in an office.
JLo proved that she is indeed a boss with her legs crossed and propped up on the table as she leaned into a white chair and held a mug in her hands while posing for the camera.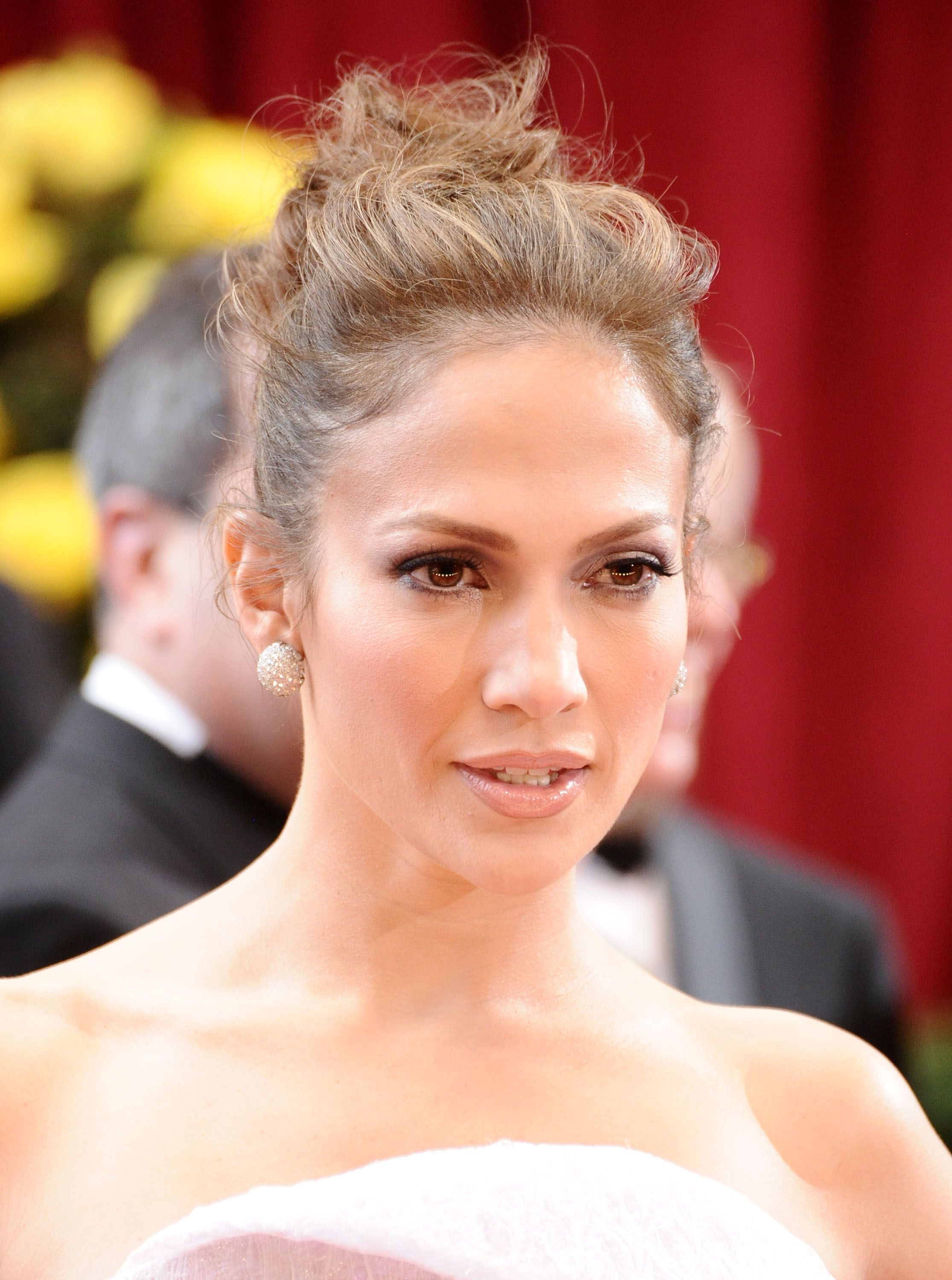 The "Pa Ti" crooner's ageless beauty was on display in a silk sleeveless button-down shirt that flaunted her ample cleavage, which she paired with black high-waist pants with suspenders. 
According to sources, JLo is keen on having a grand wedding instead of doing something intimate for the main time.
Her large diamond ring was on display, and so were her well-manicured nails. She accessorized with gold hoops and had her trademark blond hair styled into a ponytail that showed from underneath her stylish baker boy hat.
The highlight of the look was the pair of lace-up black leather high heeled boots, from her collection line in partnership with DSW. In the three-slide upload, the 51-year-old stuck different poses.
The first snapshot showed JLo looking to the side while the second was taken from behind and gave a better glimpse of her chic footwear. In the last slide, Lopez looked fiercely at the camera while parting her lips.
In the accompanying caption, the "Maid In Manhattan" star informed fans that she was ready for action and urged them to check out her collection. According to reports, the lovely photo was taken in her fiance Alex Rodriguez Los Angeles office.
The lovebirds, who got engaged in March 2019, have had to put their wedding plans on hold due to the ongoing COVID-19 pandemic. According to sources, JLo is keen on having a grand wedding instead of doing something intimate for the main time. Hence, she and A-Rod are looking forward to the end of the pandemic. 
The ceremony also promises to be a big affair with all of their kids, JLo's twins, Emme and Max, and A-Rod's girls, Natasha and Ella, having roles to play on their parents' big day.
While the couple waits patiently for the pandemic to be over, they have kept fans entertained with hilarious Tik Tok videos and fun dance challenges. When that isn't the case, JLo makes jaws deop with mind-blowing throwback photos from her early career. 
In Spring, JLo shocked fans when she took to her Instagram story to share a photo of her without her trademark blonde ponytail or bun hairdo. In the early days, the actress rocked a different style that made her look unrecognizable.
In the image, a young Lopez was seen rocking a brunette pixie cut from when she moved from the Bronx to Manhattan to pursue a career in entertainment. Lopez would later get her breakthrough role in the 1997 movie, "Selena" and the rest is history.