Meet 'V-Wars' Star Adrian Holmes — Inside His Role on the TV Series and His Private Life
Welsh-Canadian actor Adrian Holmes is notable for his roles in the television series "V-Wars" and "19-2". Take a glimpse into his acting career and his private life. 
British actor Adrian Holmes is one actor who enjoys what he does to the fullest and goes all out to ensure that he lives an indelible mark in every role he plays. 
Born on March 31, 1974, Holmes has enjoyed a successful career to date, starring in some hit television series and movies and making a name for himself in the entertainment industry. Here is a glimpse into his life.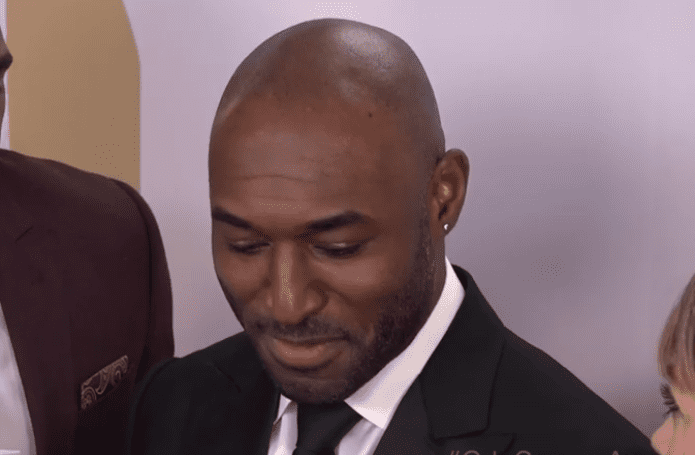 ACTING AND FOOTBALL WERE BACKUP PLANS FOR HOLMES
Holmes' passion for acting began when he was 11 years old. However, his mom felt he was throwing his life away by pursuing a career in acting. Thus, she encouraged him to study nursing, which he reluctantly agreed to. 
During an interview with "The Nervous Breakdown," Holmes also revealed that he would have been a professional footballer if he did not choose acting as a career, as he was good with the sport and had all the attributes to succeed in it. 
SMALL FOLLOWERSHIP BASE ON INSTAGRAM
Holmes is active on Instagram, but unlike many of his colleagues, he does not have a large fanbase following him on the social media channel. Presently, Holmes has about 18,200 followers on Instagram and follows over 2,700 people. There, he shares some of his memorable moments with his loyal fans.
The 46-year-old said he enjoyed acting with [Matt] Damon, who he described as a real family man and focused professional.
One such moment came in July when he celebrated winning a Leo Award for his performance in the web series, "Hospital Show" with his fans, appreciating everyone who played a hand in its success.
ENJOYS THE COMPANY OF HIS FAMILY
The actor enjoys spending time with his family and showed that part when he shared a cute snap showing him flanked by some members of the "Holmes Clan" in January. 
He also paid tribute to his mother on Mother's Day, describing her as his rock, strength, and best friend, and appreciating her for the sacrifices she made for him. 
A LONG LIST OF PROJECTS
Holmes has worked in almost 100 films and television series in his exceptional career. One of his most recent movie projects was the Titus Heckel thriller, "Chained." 
The actor took to his Instagram page to thank Heckel and everyone involved in the film for the roles they played in its success. 
Holmes starred in the 2013 hit movie, "Elysium," where he shared the screen with Matt Damon. In a chat with Purple Revolver, the 46-year-old said he enjoyed acting with Damon, who he described as a real family man and focused professional. 
One of Holmes' popular television roles includes playing Nick in "19-2." He played that character for the last time alongside co-star Jared Keeso in 2017, with the series' final episode airing on September 18 of that year. 
Another of his famous television roles came in "V-Wars," a disruptive and unique series where he played the character, Michael Fayne, starring alongside Ian Somerhalder. 
Pop-Culturalist caught up with Holmes to discuss the Netflix series and he expressed his love for his character, saying he enjoyed challenging and multi-layered roles like this. 
With a long list of roles and projects to his name, there is no doubt that the award-winning actor enjoys what he does, and that is all that matters.