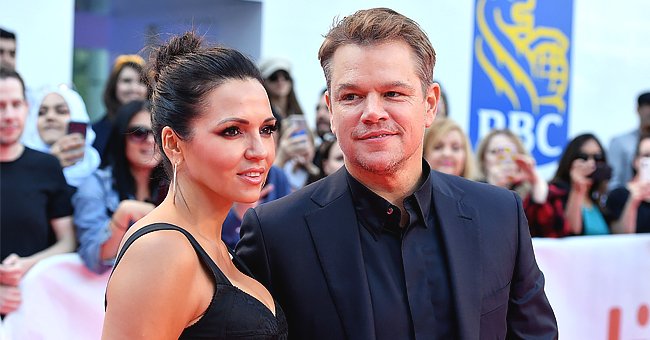 Getty images
Matt Damon Confirms His Eldest Daughter Alexia Battled COVID-19
Star Actor, Matt Damon, shares his family's experience with the COVID-19 pandemic. He reveals details about their Quarantine experience.
Most people have been spending the ongoing quarantine period in their home countries, but American actor, Matt, and his family are an exception.
Matt was on set in Ireland when everything got shut down. So far, he and his wife, along with three of their daughters, have been living in Dalkey.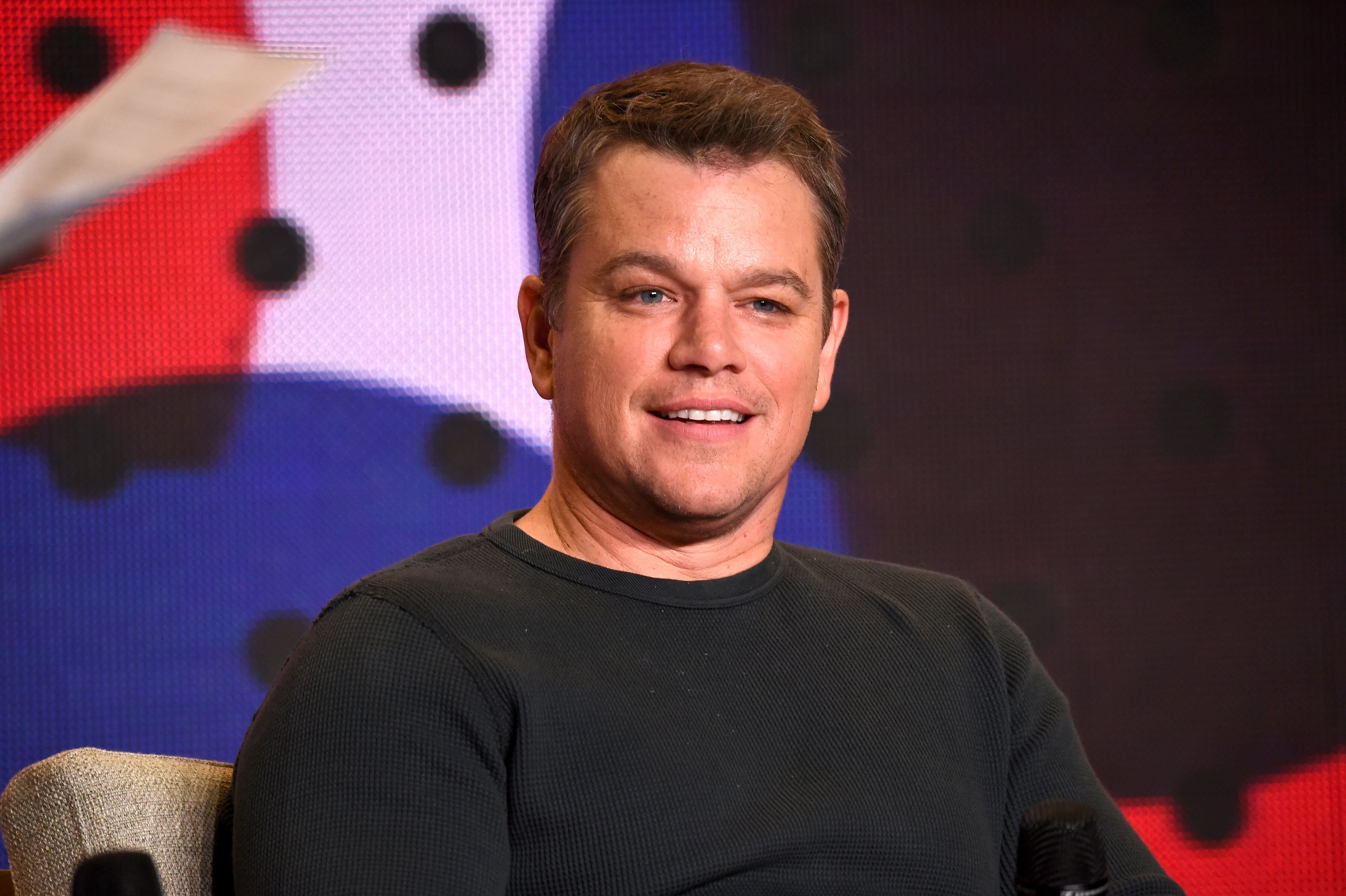 Matt Damon speaks during the 2017 Toronto International Film Festival. | Source: Getty Images
They have been staying in a suburb and have avoided infection with the virus so far, but their eldest daughter, Alexia, has not been so lucky.
The 21-year-old contracted the virus during the start of the rapid spread along with her college roommates. Fortunately, the virus did not take a significant toll on her, and she was able to get through it. Her Dad revealed the details during an interview with the radio station, SPIN 103.8:
"Our oldest daughter is in college, she's in NYC. She had Covid early on, along with her roommates, and got through it fine…"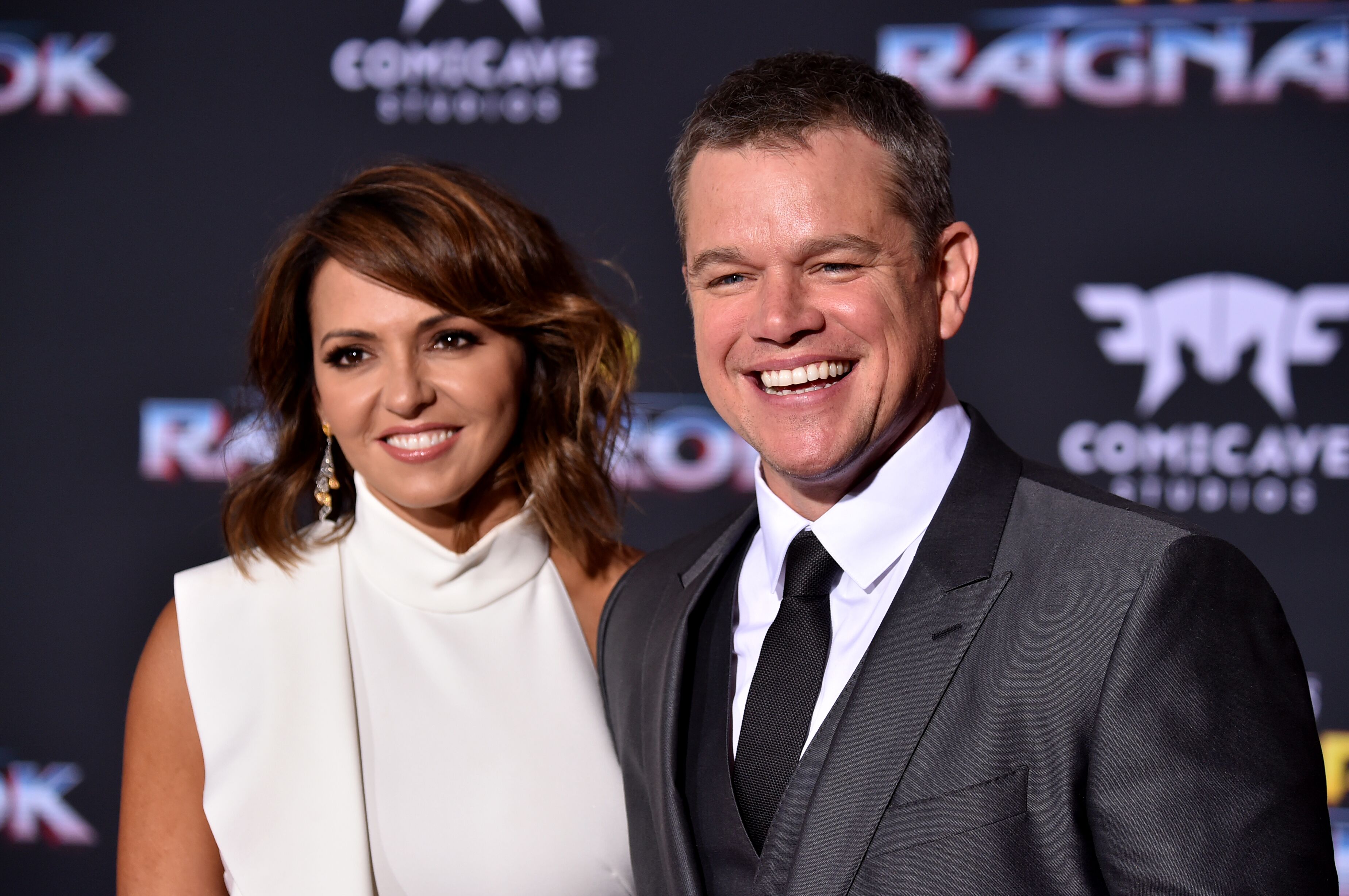 Matt Damon and Luciana Barroso arrive at the Premiere Of Disney And Marvel's "Thor: Ragnarok." | Source: Getty Images
Alexia is set to unite with her family, who have been enjoying their stay in Ireland at the end of May. They are living in a luxurious $8 million dollar pad in the Dublin Suburb. To make things even better, Matt's children have access to real-life teachers who they took with them.
They had been planning to stay in Ireland for about two months even before the pandemic hit and Damon really likes the suburb as revealed during his radio interview:
"It's incredible. This is one of the most beautiful places I've ever been to. It feels a little like a fairytale here."
The star actor is also really happy that his family is around him. This is not surprising at all because he has a very strong bond with his daughters.
Matt, who was already such a great dad, decided to take things up a notch by getting their names tattooed on his bicep back in 2019.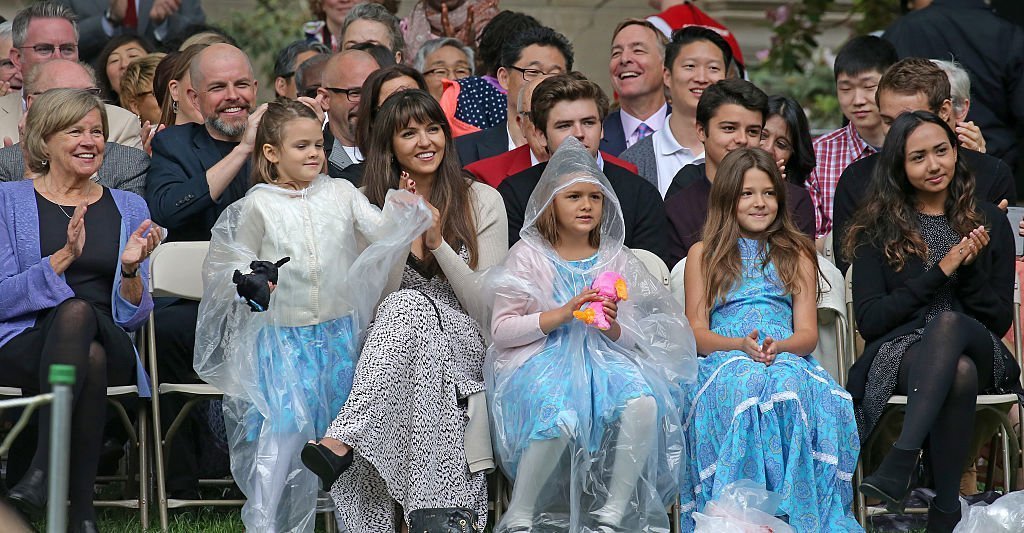 Matt Damon's family at the Massachusetts Institute of Technology's commencement in Cambridge, Mass. | Source: Getty Images
Judging by this gesture, he loves his four daughters, Alexia, Isabella, Gia, and Stella. He shares them with his wife Luciana Barroso, who had given birth to Alexia before meeting Damon.
The "Jason Bourne" star accepted his stepdaughter and tied the knot with Luciana in December 2005. Matt and Alexia appeared with her father in a movie back in 2011.
While it is not clear if Matt wishes to have more kids, it is quite glaring that having children is one of the best things that ever happened to him.
Please fill in your e-mail so we can share with you our top stories!