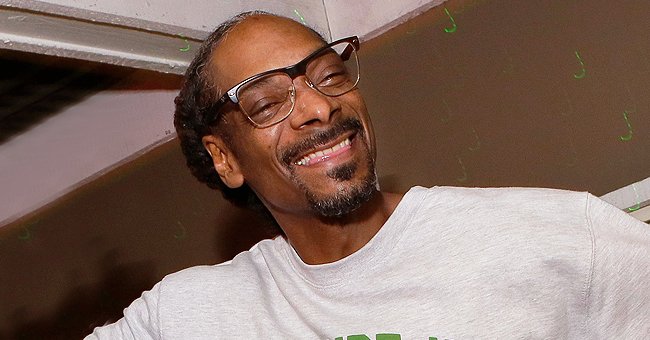 GettyImages
Snoop Dogg's Granddaughter Elleven Shows Her Painted Face in a Tiger Costume in New Family Pics
Elleven, granddaughter of popular American rapper Snoop Dogg, had her face painted and looked like an adorable tiger in new sweet family photos on Instagram.
Snoop Dogg's granddaughter, Elleven had on a tiger-inspired ensemble in new photos on Instagram. The little girl also had her face painted like the animal to complete the look.
In the first slide of pictures, her father, Corde Broadus, was seen carrying her in his arms with a large smile on his face. Corde was dressed in a colorful tie-dye shirt and had his hair styled into his signature messy locs.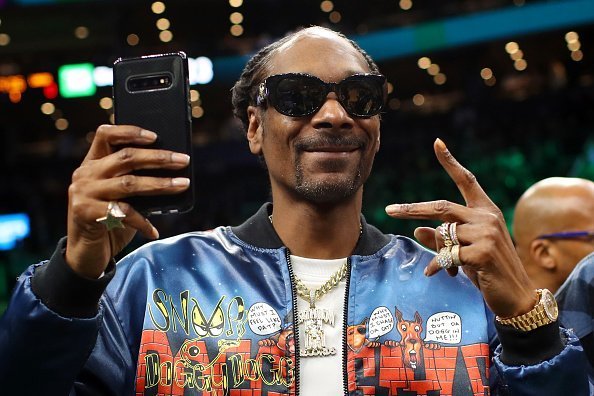 Snoop Dogg courtside at the game between the Boston Celtics and the Los Angeles Lakers at TD Garden on January 20, 2020. | Photo: Getty Images
Elleven, on the other hand, was clad in an orange tiger print knee-length dress with slightly puffy sleeves. Her hair was packed into two buns with an orange ribbon, and intricately painted across her face were tiger stripes.
In the second and third slide, Elleven's mother, Soraya Love, was seen posing with Broadus and the little girl at a dinner table. She was also in the tiger print costume with her face painted too.
Like Elleven, Soraya's dark curls were also packed into two buns, and some of her locks had stylish pink streaks in them. Meanwhile, Broadus was the odd one out as he wore a grey shirt and a matching hoodie.
The sweet pictures were uploaded just a few days ago, and it has garnered several positive reactions from fans and followers. Clearly, they could not get enough of the sweet Halloween-inspired photos.
[Corde] revealed that Kai died in his arms and expressed his profound gratitude for those ten days he spent on earth.
Elleven is not Snoop Dogg's first grandchild. Corde, the rapper's eldest son, welcomed his first child Zion at just 21 in 2015 with his ex-girlfriend Jessica Kyzer.
In excitement, the proud grandfather announced the arrival when he posted a video of his son holding the newborn baby on his Instagram feed. He also posted an additional photo that showed the happy father with Zion in different moments.
It is safe to call the family an ever-growing tree line since he also has another grandchild from his other son. In 2019, his second son Cordell Broadus and his girlfriend Phia Barragan welcomed their daughter Cordoba Journey.
However, that same year, after Love gave birth to her second child with Corde, the family suffered a tragic loss. The newborn baby named Kai Love passed away at just 10 days old.
Two days after the loss of the baby, Corde candidly opened up about the experience on his Instagram with several photos from the then 13-month-old Elleven at her first birthday party.
He revealed that Kai died in his arms and expressed his profound gratitude for those ten days he spent on earth. He also called the baby Elleven's angel and added that he and Love would use all the divine energy he left behind to raise their little girl.
Please fill in your e-mail so we can share with you our top stories!