Iggy Azalea Will Raise Her Son as a Single Mother — inside Her Relationship History
Australian Rapper Iggy Azalea has not had the smoothest ride when it comes to her romantic life. The singer recently confirmed she would be raising her son, Onyx Carter, as a single mom after calling it quits with ex-boyfriend Playboi Carti.
A mix of controversies has trailed rapper and singer Iggy Azalea since she announced herself as an international star with the release of her debut album "The New Classic," which featured hits like "Fancy," "Bounce," and "Problem."
At the thick of these controversies has been her highly-publicized past relationships, which has fiercely competed with her career for attention in the media.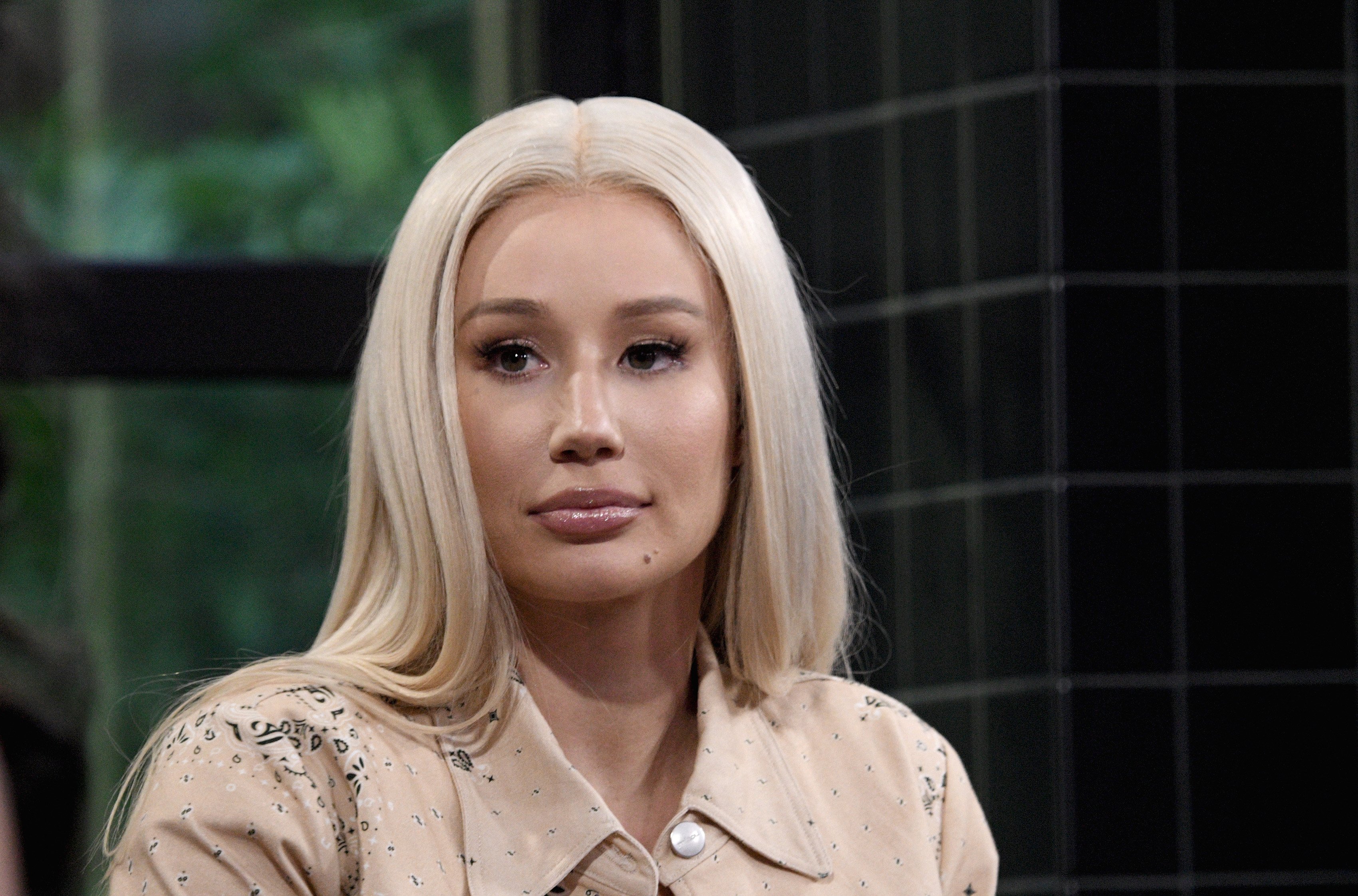 Finding one's soulmate can be an uphill task, and Azalea would not be the first celebrity to be down on her luck when it comes to love.
Earlier that same year, Young came under fire after he was secretly taped bragging about how he had been cheating on Azalea.
However, her outspoken nature and penchant for eccentricity have helped the media make a meal out of her situation. Here is a look back at Iggy Azalea's rich dating history.
IGGY AZALEA FALLS HARD FOR ASAP ROCKY
At the early stages of her rise to fame, Azalea began dating Asap Rocky and confirmed she was in a relationship with the rapper in 2011. 
In fact, Azalea was so thrilled about the new relationship that she went further than a mere confirmation. The 30-year-old singer inked the words "Live, Love A$AP" on her fingers as a dedication to the rapper. While speaking about the relationship, she said:
"I love him, and that's all there is to it. We have our own thing going on, and I'm not the only one that [got the tattoos]. I'll tell you that. I'm just the only one with it on my fingers!"
Surprisingly, the former couple ended their relationship a year later, and Azalea quickly had the tattoo removed following their split. Despite their split, ASAP still came out in defense of Azalea when she faced some controversy in her career in 2015.
More importantly, ASAP's stepmom, Kari Mayers, seemed to have a special love for Azalea, but it still did not save the relationship from hitting the rocks. 
IGGY AZALEA NEARLY GOT MARRIED
In 2014, NBA star Nick Young name-dropped Azalea as his #WCW – Woman Crush Wednesday – on Twitter, and the two reportedly began dating shortly afterward.
Their whirlwind romance saw a twist in June 2015 when Young proposed to Azalea on his 30th birthday. At the time, the excited NBA player took to his Instagram page to share the news of their engagement with his followers.
However, Azalea's continued rise to fame coincided with the demise of her relationship with Young. After delaying their marriage for nearly a year and seemingly overcoming a cheating scandal, the one-time couple eventually ended their relationship in June 2016.
The Aussie rapper later explained that she decided to walk away from the relationship after reviewing her home security video and discovering the LA Lakers guard had been cheating on her during the relationship.
Earlier that same year, Young came under fire after he was secretly taped bragging about how he had been cheating on Azalea. The video caused tension in the LA Lakers' locker room and laid the foundations for the couple's split. 
IGGY AZALEA'S ROCKY ROMANCE WITH PLAYBOI CARTI
After the disappointing end of her relationship with Young, Azalea remained single for some time. In 2018, Iggy Azalea and Playboi Carti sparked dating rumors when they were spotted hanging out on several occasions.
Before her rumored affair with PlayBoi Carti, Iggy Azalea was romantically linked with Houston Texan's wide receiver DeAndre Hopkins. However, she was quick to dispel those rumors.
Later that same year, Azalea confirmed that she and Carti were an item when she uploaded a picture of them cuddled up on a couch on her Instagram page.
Azalea had caused quite a storm on social media when she posted some cryptic messages on her Instagram stories that suggested she had ended things with Carti.
In July 2019, the "Bounce" crooner sent her fans into a frenzy when she took to her Instagram page to flaunt her nails, but her fans could not help but notice the giant ring on "the finger."
Despite the media and fans' speculations, neither Carti nor Azalea denied or confirmed the engagement rumors. However, during a 2019 interview, Iggy Azalea's boyfriend Carti claimed they moved in together in December 2018. 
On December 20, 2019, Azalea shockingly announced her new single status on her Instagram story while she enjoyed a vacation trip to Bali. This sudden announcement came amidst growing speculations that she was expecting her first child with Carti.
IGGY AZALEA BECOMES A FIRST-TIME MOTHER
Azalea and Carti welcomed their son in June 2020. The "Fancy" rapper took to her Instagram page to break the news to her fans, but she decided not to reveal his name at the time.
Four months after birthing her son Onyx Carter, Azalea finally decided to give her followers a glimpse of her baby boy. Over the weekend, she shared cute photos of herself with her bundle of joy.
Iggy Azalea's son looked super cute in the photos, and fans quickly took to her comments section to drop some flattering comments for the doting mother and her son.
Shortly before posting her baby's pictures, Azalea had caused quite a storm on social media when she posted some cryptic messages on her Instagram stories that suggested she had ended things with Carti.
A few hours later, Azalea confirmed what was initially feared, stating that she and Carti had split, and she would be raising her son as a single mother. In her words:
"What I mean last night was that I'm raising my son alone & I'm not in a relationship."
IGGY AZALEA'S CAREER
Iggy was born on June 7, 1990, in Sydney, Australia, as Amethyst Amelia Kelly. In 2001, during an American road trip with her grandparents, Azalea visited Los Angeles and Las Vegas. 
After her visit, she began to picture a life outside Australia, and she eventually set about her dreams when she moved to the United States at the age of 16.
In 2011, she released the mixtape "Ignorant Art," and nearly a year later, she was featured on the cover of XXL Magazine's 2012 Freshmen Class issue, becoming the first non-American rapper to make the freshmen list.
She also signed on to Wilhelmina Models International and named the "new face of Levi's jeans" that same year. However, Azalea announced herself on the global stage with her debut album, "The New Classic."
The album was a massive success and won Azalea four Grammy nominations. She also made music history by occupying the first two positions on the Billboard Hot 100 singles chart with her single "Fancy" and her feature on Ariana Grande's "Problem."
In recent years, Azalea has struggled to match her early-career form, but she remains the most successful non-American female rapper in the music industry.