Check Out Offset as He Poses with His Adorable Look-Alike Son and Daughter in a Sweet Photo
American rapper, singer, and songwriter Kiari Cephus, popularly known as Offset, looked dapper as he posed with his look-alike son and adorable daughter in a recent heartwarming photo on his Instagram feed.
Offset, American rapper and singer-songwriter recently posted an adorable photo of himself and his two sweet-looking children as they posed together on his Instagram feed.
The picture, posted on Monday, garnered the rapper several praises from his fans and followers. It also showed the uncanny resemblance between Offset and his little boy.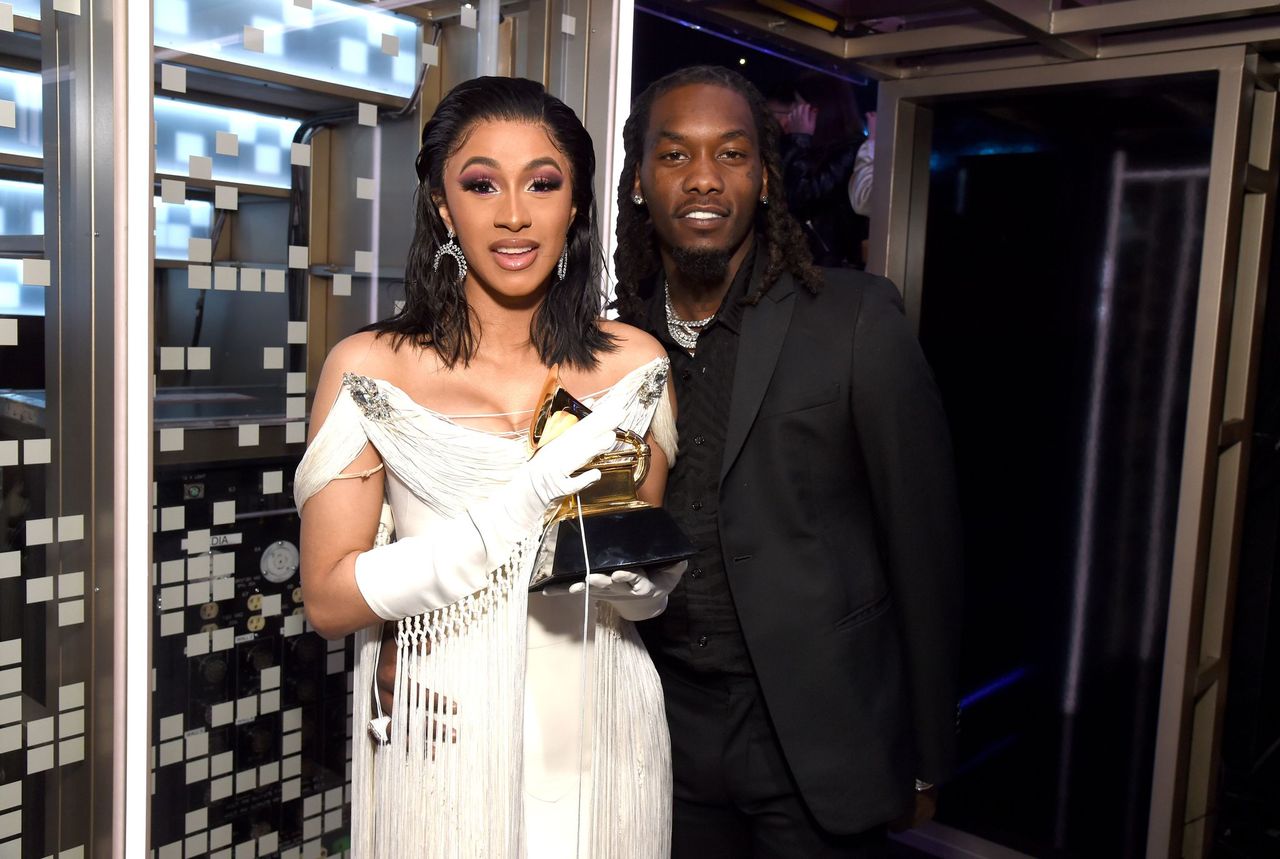 In the shot, the star squatted while his kids posed in front of him, ready for the camera. His daughter Kalea, who sat on his knee, was dressed in a pink hoodie and purple tights coupled with grey sneakers.
Her brother, Kody, was dressed in a plain white shirt, a black jacket, and matching pants. He combined the look with a silver chain around his neck and a pair of white designer sneakers.
The rapper has two other kids besides the ones in the picture, making them four in number. They are 10-year-old Jordan, 5-year-old Kody, 4-year-old Kalea Marie, and 2-year-old Kulture Kiari.
He has undoubtedly played the field since he shares all of them with four different women, namely Justine Watson, Oriel Jamie, rappers Shya L'Amour and Cardi B, respectively.
Earlier this month, Offset bought [Kulture] an $8000 custom made car seat.  
It was rumored that the Instagram model Celina Powell was pregnant with the rapper's baby in 2015. She posted and deleted positive pregnancy tests on her feed that got fans talking. However, months later, she admitted that the pregnancy was a fake.
In 2019, in honor of his children, Offset released his debut solo album titled "Father of 4." When opening up about his experience working on it, he revealed that he cried because the album spoke about his story and his kids. 
The rapper was born on December 14, 1991, in Lawrenceville, Georgia. He is the third member of the famous hip-hop group called "Migos" formed in 2009, alongside the rappers Takeoff and Quavo.
Offset is married to rapper and songwriter Cardi B. The pair met at an industry event and started dating in January 2017. Later that same year, they secretly tied the knot and welcomed their daughter Kulture in July 2018. 
It is clear that the parents dote on the little girl because they never fail to shower her with lavish gifts. Earlier this month, Offset bought her an $8000 custom made car seat.
They have also gifted her several expensive items such as a $100,000 necklace, a gold crib, an $830 Versace snowsuit, and a designer bag for her second birthday earlier this year. Cardi also created a verified Instagram account for the sweet little girl.