Porsha Williams Looks Cool Posing near a Private Jet in a Yellow Dress with Matching Jacket
Porsha Williams was not without her classy glam in her recent media share as she was photographed posing for the camera while preparing to jet out.
RHOA's Porsha Williams stepped out in an exquisite style as she enjoyed some paparazzi snapshots while preparing to get on a private jet.
The reality star looked as fashionable as always in a three-piece outfit that came complete with chic fashion items and a display of her sultry aura.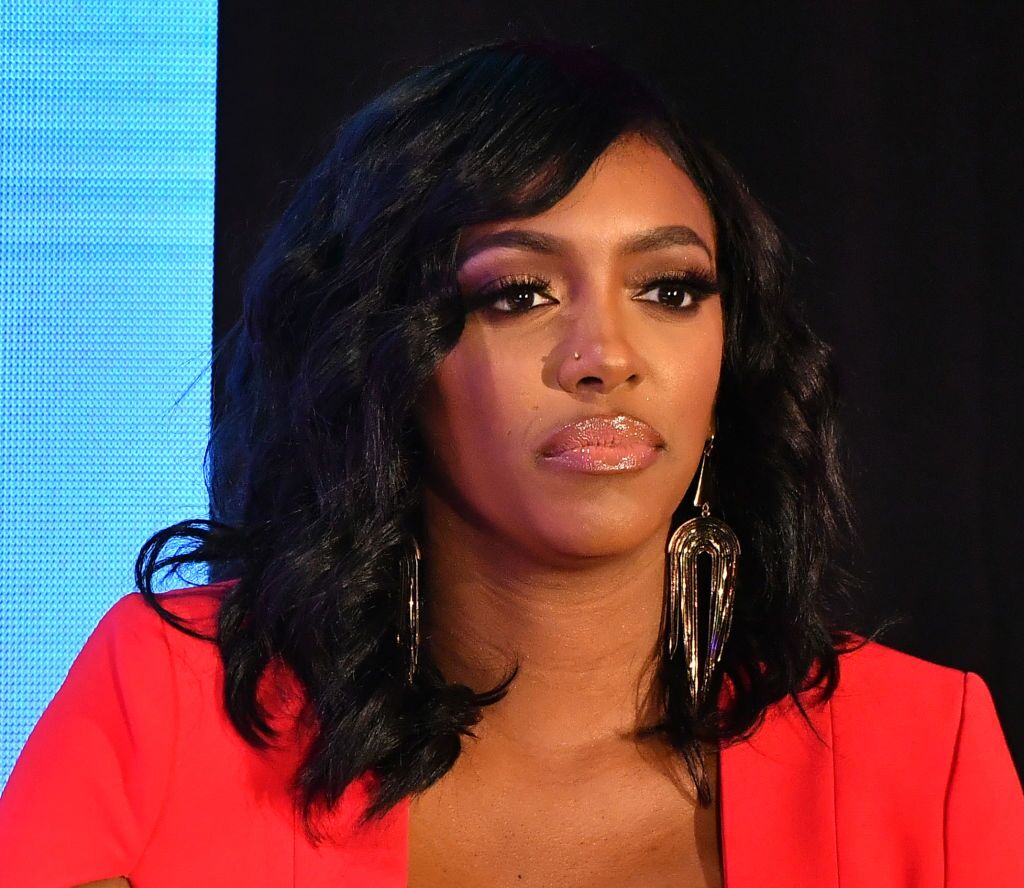 Williams sported a tie-dye three-piece outfit including a form-fitting T-shirt, a skinny skirt, and a jacket. While she wore her long tresses in a bone straight style, her feet were clad in clear heels. The mom-of-one put her flawless limbs on display as she ascended the jet's stairs.
The "The New Celebrity Apprentice" star had her face done in spotless makeup while sporting large hoops. Williams gave a striking look that had fans drooling in the comments. She informed her admirers with a jet emoji:
"I'm out." 
The TV star who stays up to date on her sense of style went all out during a costume event where she channeled the inner feline in her. Williams turned threads in a plunging figure-hugging outfit that had fans drooling with admiration.
The mom-of-one who showed off her glam on Instagram spiced things up with tiger skin props to display her feline-themed outfit. The "Bravo Chat Room" star sported a tiger ears headband with matching gloves, a choker, and a tiger tail extension. 
The pair also seemed to be working on their upcoming wedding.
The 39-year-old Williams might be staying at the top of her game when it comes to style and poise, but the same cannot be said about her love life with her baby daddy, Dennis Mckinley. After the latter admitted that he cheated on her while she was pregnant with their child, the duo fell out.
It seems they have been struggling to overcome the rocky times as the duo is once again apart. Fans noticed that Williams and McKinley unfollowed each other on social media amid the quarantine.
At the beginning of the lockdown, the TV diva and her partner quarantined together. While they devised the ideal parenting style for their toddler daughter, Pilar Jhena, all seemed to be going well for them. The pair also seemed to be working on their upcoming wedding. 
Presently, Wiliams had removed all of McKinley's photos from her social media. During the second part of RHOA's reunion, Williams noted that she moved too fast in settling her rift with McKinley. 
The reality icon shared that she was a "hopeless romantic" who loved "unapologetically," while McKinley had a hard time letting go of his days as a single person.