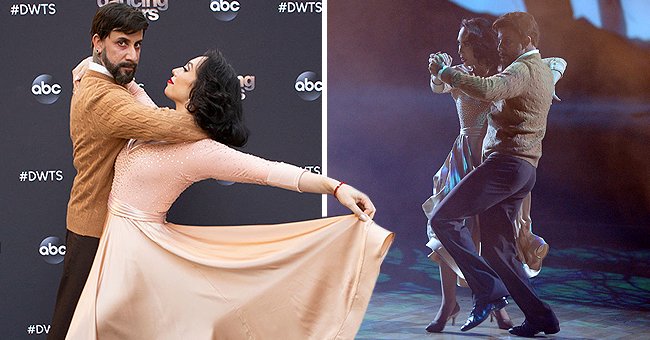 Getty Images
DWTS' Cheryl Burke Addresses AJ Mclean's Wardrobe Malfunction as She Gives Update on Her Health
American dancer Cheryl Burke best known for being one of the professional dancers on ABC's "Dancing with the Stars," addressed her dance partner A.J McLean's wardrobe malfunction and spoke about her health in a post on her Twitter account.
In a Twitter post, "Dancing with the Stars," professional dancer Cheryl Burke candidly opened up about her dance partner singer A.J McLean's wardrobe slip-up and gave updates on her health.
She began by posting a 25-second clip from their last performance on Monday that showed them having a standard dance. She thanked the voters for taking them to the next round and then praised McLean for properly pulling off the dance.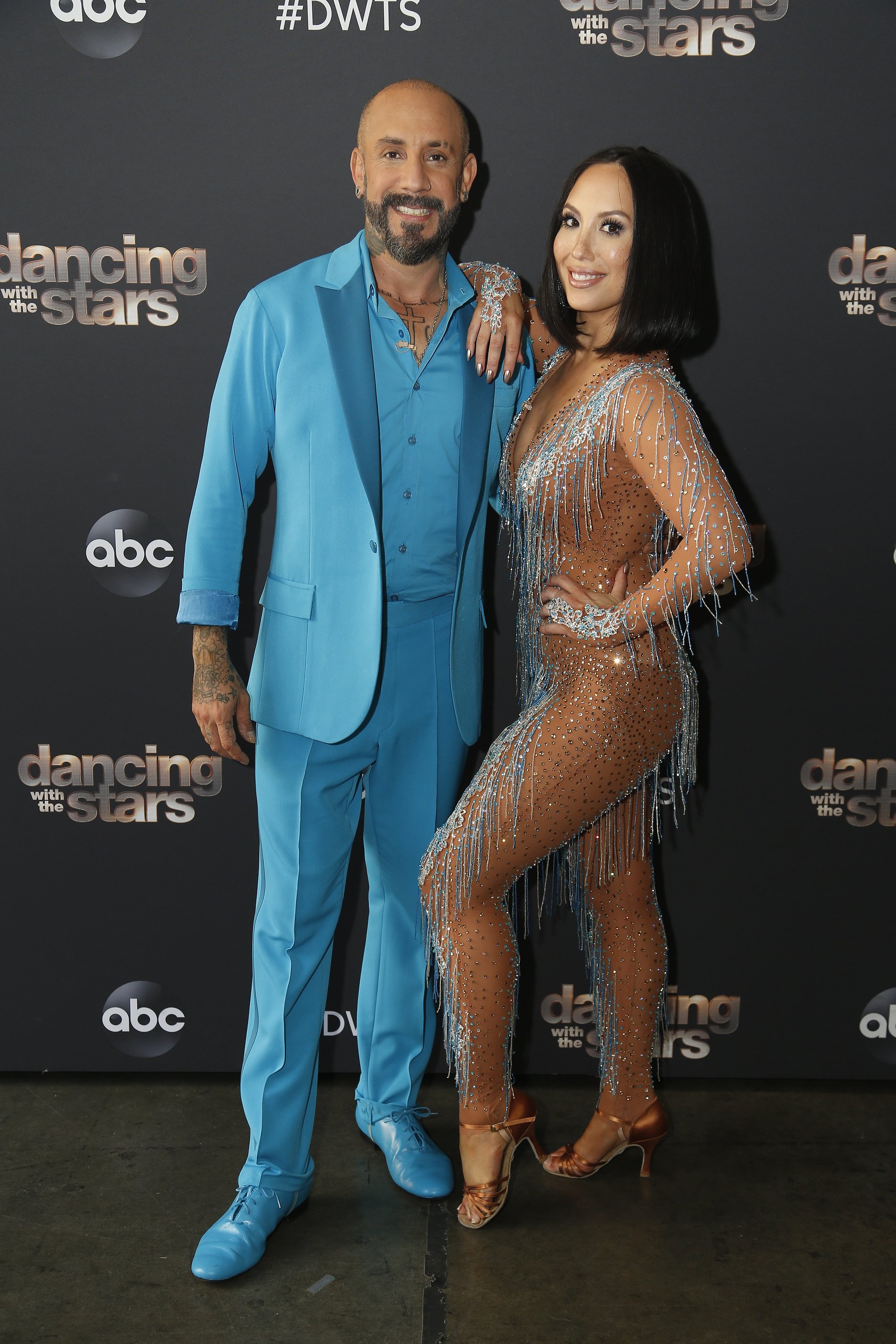 AJ McLean and his professional dancing partner, Cheryl Burke, on season 29 of "Dancing with The Stars." | Photo: Getty Images.
She explained International Tango was not easy, especially when dancers had to follow the rules and not break the ballroom hold. She further pointed out that one of the singer's wigs flew off his head at the top of the dance, and he did not notice until much later.
Burke expressed that she was impressed at how he handled the situation with pure professionalism and "give him a 10." She then moved to give updates on the injuries she sustained during rehearsal.
She explained that her adrenalin got her through the dance, and she only started feeling the repercussions of her fall when she woke up the next morning. She added that though she was pretty sore, there was no sitting on the sidelines for her.
With enthusiasm, the dancer gushed that she would push through and deliver a beautiful dance with McLean. She then implored her fans to keep up their support, especially since next week's round was going to involve a double elimination.
Carrie Ann Inaba admitted that she was very impressed by how well McLean delivered the dance
During Monday's show, McLean opened up about the circumstances around Burke's fall. He explained that both of them were practicing during stage rehearsal, and it happened so fast because the next he knew, he heard her head hit the floor.
After she was evaluated, the medic advised her to take the rest of the Sunday off. Fortunately, she was approved to dance on Monday, and the pair tangoed to "Psycho" by The Intermezzo Orchestra.
One of the judges, Carrie Ann Inaba, admitted that she was very impressed by how well McLean delivered the dance, especially since it was a challenging routine. Their perfect delivery earned them a 26 out of 30 score.
Burke took to her Instagram Stories to tell her fans she was recovering and went on to thank them for all their support and well wishes. She also added that nothing would take her down and extended her gratitude to McLean and the crew for their assistance.
Burke and McLean seem to be the perfect dance partners not because of their existing friendship but because the pair have successfully delivered captivating dance moves during the show.
Early this month, fans of the pair could not get enough of their hilarious attempt at recreating moves from The Bangles video "Walk Like an Egyptian." As they flexed their bodies to the beat, several viewers found it rather entertaining.
Please fill in your e-mail so we can share with you our top stories!