DWTS Fans Share Their Concerns about Cheryl Burke after She Injured Her Head during Rehearsal
"Dancing With The Stars" pro dancer Cheryl Burke had fans of the show express their concern after falling and hitting her head during rehearsals with AJ McLean for Villians Night.
Cheryl Burke let her professional side shine through when she fell ahead of her performance with Backstreet Boys singer AJ McLean and hit her head with a frightening thumb on the floor.
Nonetheless, Burke came through for McLean during their performance, which earned among the evening's higher scores, even though one of the other contestants scored the first perfect 10 for the season.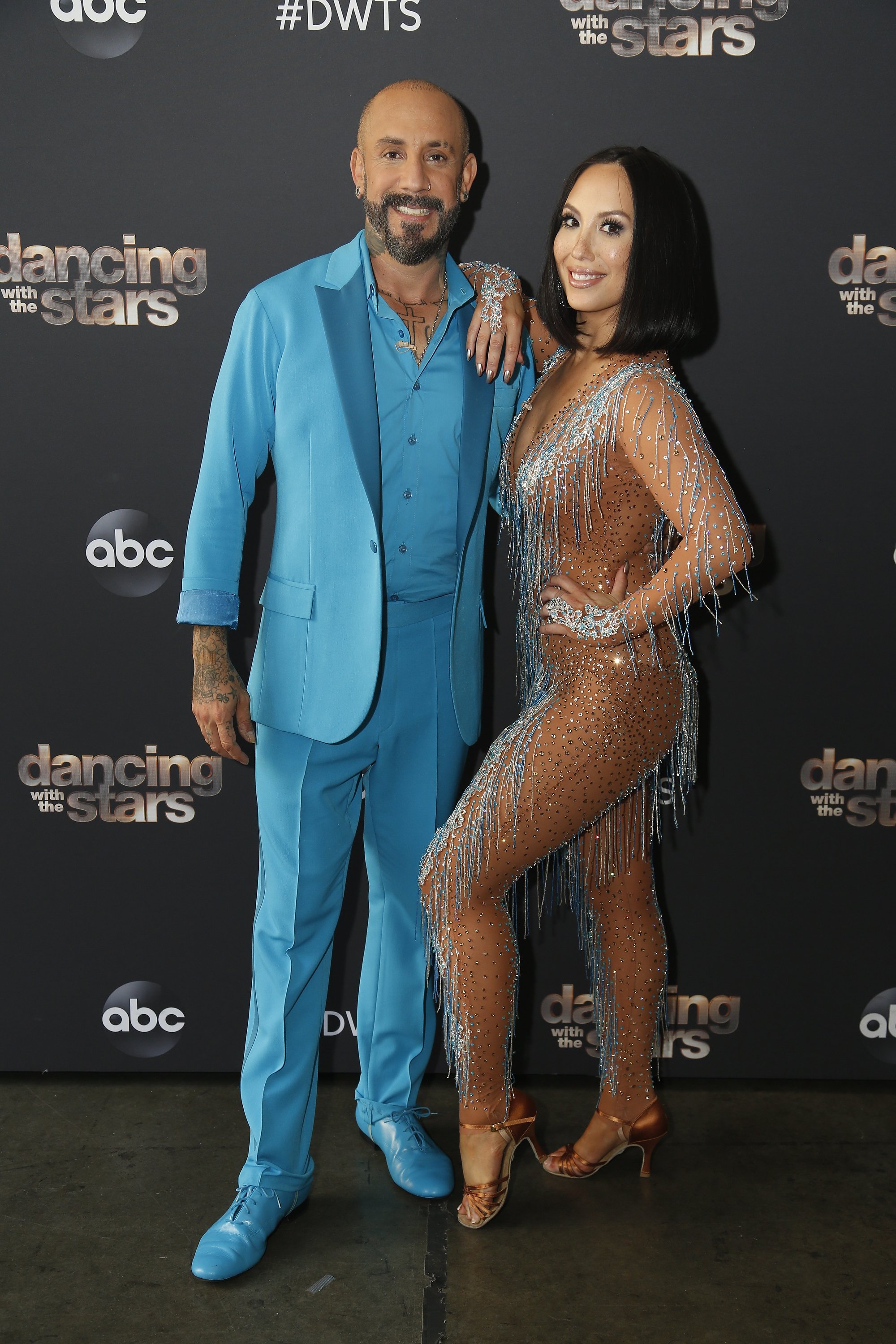 THE ACCIDENT
It took half a second to lose her footing and the other half for Burke to fall backward, hitting her head on the floor in the process. In a video taken during their rehearsal, McLean's face clouded with concern immediately as he crawled over to her, asking whether she's okay.
The dancing pro then got examined by a medic, who advised her to take the rest of the day off. They didn't share the extent of her injury at the time, so it was good to see her take to the floor on Monday, and in spectacular form.
.@CherylBurke sustained a head injury yesterday during rehearsals, and we're sending her well wishes for a speedy recovery before tonight's #VillainsNight! ❤️ #DWTS https://t.co/0h169go0b6

— Dancing with the Stars #DWTS (@DancingABC) October 26, 2020
SHE PERFORMED DESPITE THE ACCIDENT
Burke helped alleviate concern over her health with her impressive performance alongside AJ McLean on Monday evening that hit a sweet spot with the judges.
The pair danced the tango to Intermezzo Orchestra's song "Psycho," and they managed to leave the judges "truly impressed," earning a total score of 26/30 for their performance.
THEY SQUARED UP WELL AGAINST THE OTHERS
Other dancing couples put their best feet forward as well. With a pleasing Paso double to VonLichten's song "In the Air Tonight," Chrishell Stause and her pro Gleb Savchenko earned a total score of 26 too. As did Sasha Farber with a tango to "Take Me to Church" by MILCK.
The first perfect score for the season went to none other than the "Catfish" star Nev Schulman. Alongside his pro dancing partner Jenna Johnson, they wowed with Paso double to "Swan Lake Remix" by District 78.
FANS SHARE THEIR CONCERN
Ahead of Villians Night, fans took to social media, delighted that the fall didn't have serious consequences, or prevent her from performing in the upcoming dance with McLean, as one wrote:
"Can't wait to see your dance!! I'm sure the costumes and choreography are amazing. Thank goodness she is okay."
Other fans sent well-wishes and positive messages, hoping that Burke would be back to herself again in no time. Responding to a Tweet shared by "DWTS," another fan replied:
wow poor Cheryl, that really hurts my heart :(( feel better @CherylBurke sending SO much love & healing energy your way!! 💛 https://t.co/fPdW7RSL92

— Michelle 🌸 (@ShellyBaby_13) October 26, 2020
The newly started season of "Dancing with The Stars" has no shortage of drama, as the replacement of previous hosts Erin Andrews and Tom Bergeron doesn't sit well with fans. They do not think that the new host, Tyra Banks, is doing a good job.
When the supermodel accidentally saved the wrong couple from elimination recently, it didn't help her standing with fans, neither has her preoccupation with bringing the fashion to the show.