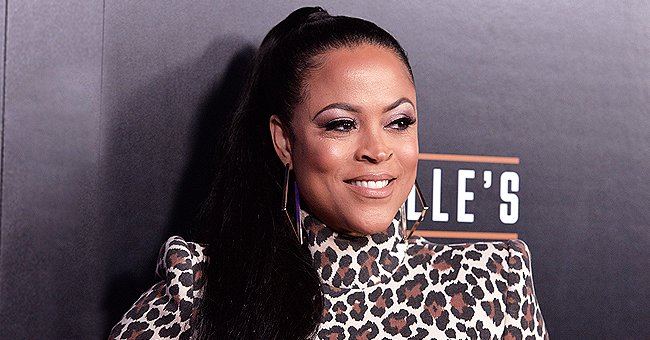 Getty Images
See the Photos Shaunie O'Neal Proudly Shared of Daughter Me'arah during a Game of Basketball
Shaunie O'Neal recently expressed pride in her daughter, Me'arah's achievements, as she shares photos that capture the teenager playing basketball.
Shaunie O'Neal is a proud mother, and she won't let anyone forget it. The TV personality recently took to her Instagram story with video footage of her daughter, Me'arah, playing basketball. The gorgeous "Basketball Wives" could hardly contain her pride in her daughter and captioned the post,
"My baby girl."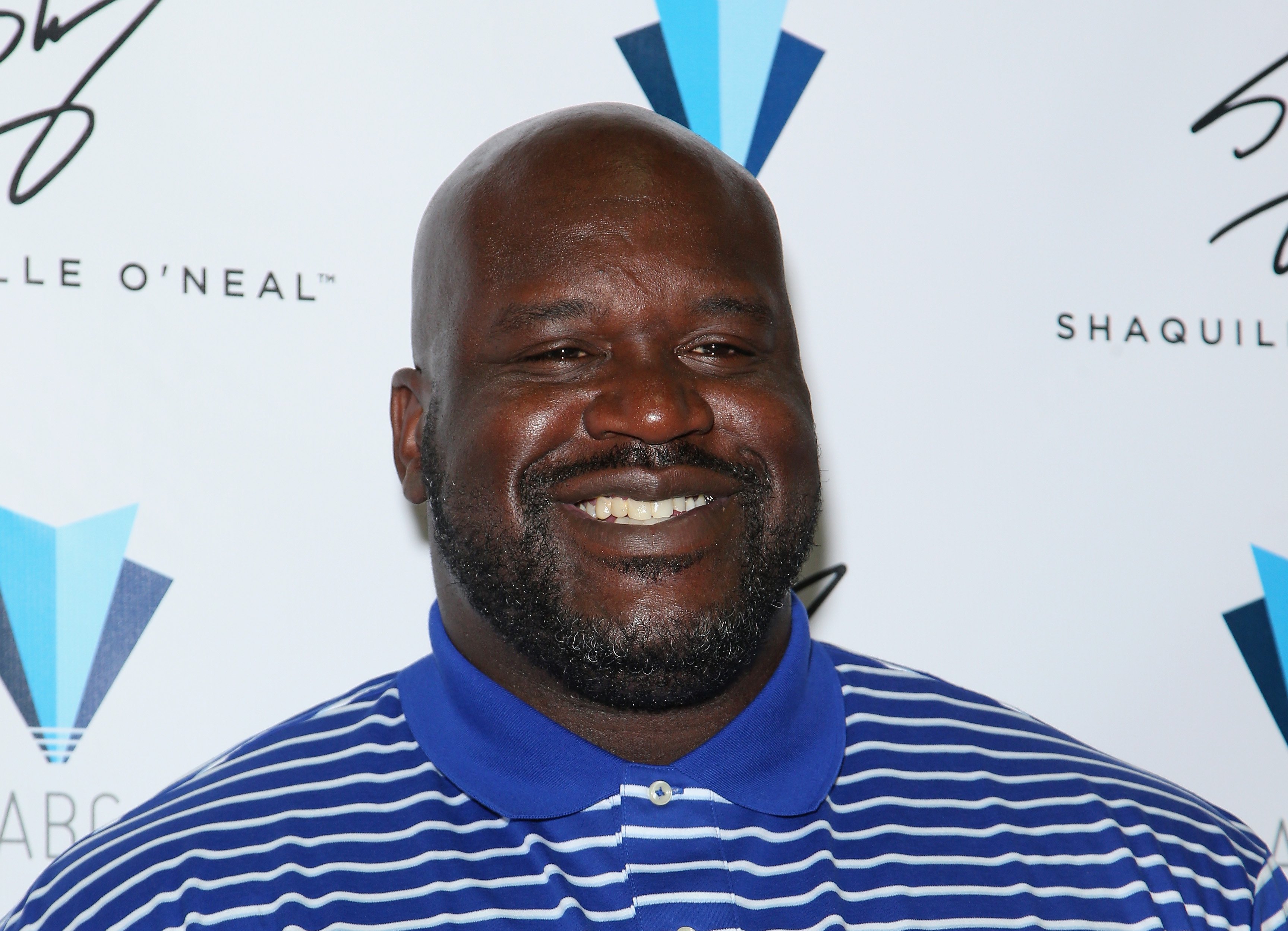 Shaquille O'Neal poses in the Authentic Brands Group booth during the Licensing Expo 2016 at the Mandalay Bay Convention Center on June 21, 2016. | Photo: Getty Images
The video clip lasted only 15 seconds, but it showed Me'arah demonstrating her special skills on the basketball court surrounded by athletes like herself.
At some point in the footage, she scored a point, and she could be seen pumping her fist as she celebrated the dunk. She wore a sporty outfit that consisted of a striped red and white-colored sleeveless top coupled with matching shorts.
Me'arah, who is Shaquille and Shaunie's youngest child, has been gaining ground in the world of basketball for some time now.
Me'arah proved to everyone that she has her father's athleticism.
She was friends with Kobe Bryant's late daughter, Gianna– the pair shared their passion for the game, and they both displayed excellent skills on the court.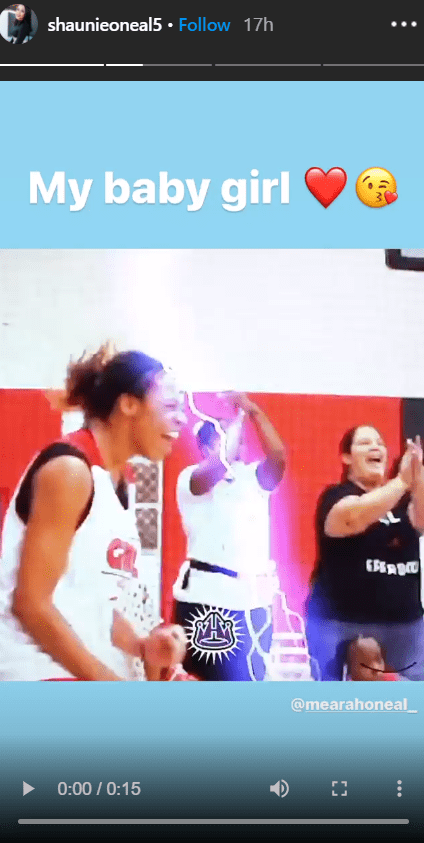 Shaunie O'Neal celebrates her daughter, Me'arah O'Neal as she plays basketball on her Instagram story | Photo: Instagram/shaunieoneal5
Me'arah was enrolled in Bryant's Mamba Sports Academy like Gianna. She played on a team where she worked to advance her skills along with several other female players gunning to be the best in the game.
In February, Me'arah proved to everyone that she has her father's athleticism. Her brother, Shareef, shared a video clip of her sinking a ball in the hoop in what looked identical to a dunk.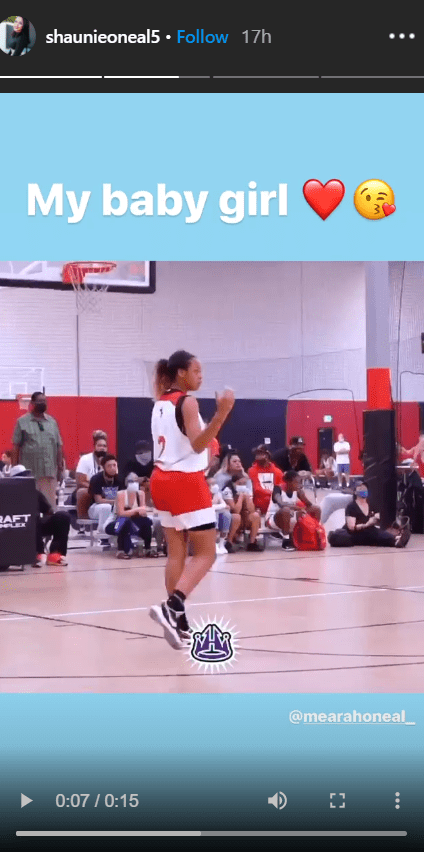 Another clip of Me'arah O'Neal playing basketball on her mom's Instagram story | Photo: Instagram/shaunieoneal5
She began by driving towards the rim before gracefully launching into the air and tipping the ball into the rim. She landed a bit rough, but that did not take away from the expertise with which she made the shot.
Given a couple of more years, there is no doubt that Me'arah will give some of the best basketball athletes a run for their money.
Aside from Me'arah, Shaunie has four more kids bringing her tally up to five. She shares four among the five with her ex-husband, former NBA star Shaquille O'Neal. The proud mother had her first child, Myles, before entering a relationship with Shaquille.
While the pair dated, Shaunie gave him two kids– Shareef Rashaun, born in 2000, and Amirah Sanaa, who they welcomed in 2001.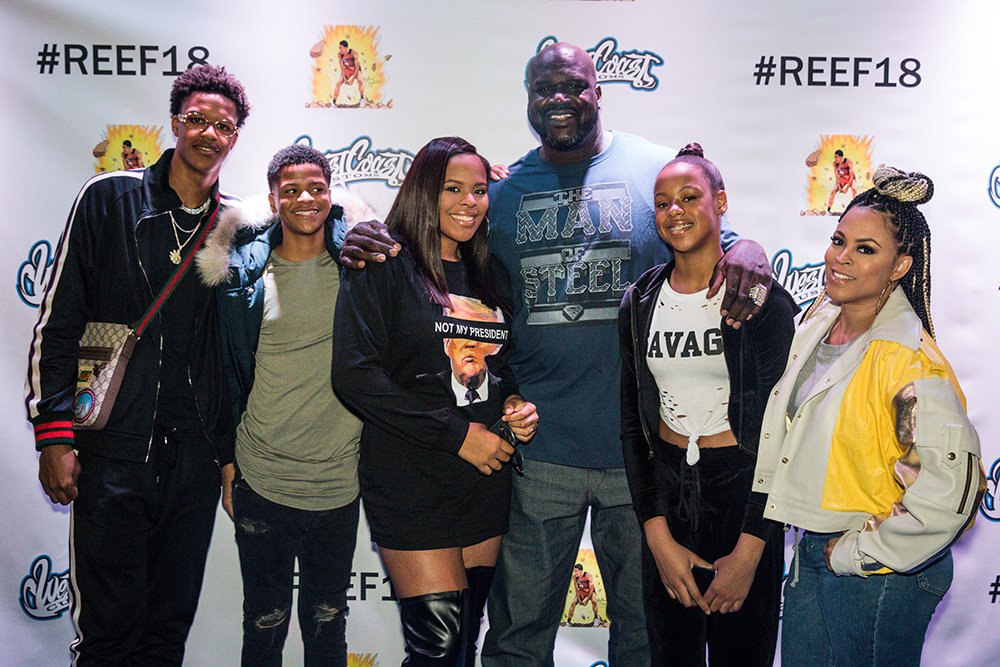 Shareef O'Neal, Shaqir O'Neal, Amirah O'Neal, Shaquille O'Neal, Me'arah O'Neal, and Shaunie O'Neal at Shareef's birthday at West Coast Customs on January 13, 2018 . I Photo: Getty Images.
After they tied the knot in 2002, the pair added two more kids to their brood, son Shaqir Rashaun and daughter Me'arah Sanaa, born in 2003 and 2006, respectively.
Shaunie and Shaquille dissolved their marriage in 2010, and today the pair work together to co-parent their beautiful kids. Shaquille's influence on his kids cannot be understated, and aside from Me'arah, Shareef has also shown great promise when it comes to following in his footsteps.
Shareef is the couple's oldest son, and he had just been receiving a lot of attention as a player for the UCLA Bruins when it was discovered he had an anomalous coronary artery.
He had heart surgery in December 2018, and after his recovery, he was given the go-ahead to return to the game in March 2019.
Rather than returning to his UCLA team, Shareef participated in the Drew league– a tournament consisting of 24 units made up of high school, college, professional, and street players.
He returned to college basketball in the fall of 2019, and in January 2020, he announced his transfer from UCLA and their team.
There's little doubt that should he choose to further his career as a basketball athlete, he will surpass his father's legacy. This apple certainly did not fall far from the tree.
Please fill in your e-mail so we can share with you our top stories!