ET: Artem Chigvintsev Calls on DWTS Judges to Be Consistent with Scoring
"Dancing With The Stars" pro dancer, Artem Chigvintsev spoke exclusively to ET following Monday's "Villain's Night" episode of the show and had advice for the show's judges.
On Monday's "Villain's night" episode of "Dancing With The Stars," fans witnessed a paso doble performance from pro dancer Artem Chigvintsev and his celebrity dance partner, Kaitlyn Bristowe.
After their performance, which was inspired by Cruella de Vil, the show's judges took their time to dissect the dance and score them. Judge Carrie Ann Inaba said she felt Kaitlyn gave up at one point in her performance and lost her spirit at another point.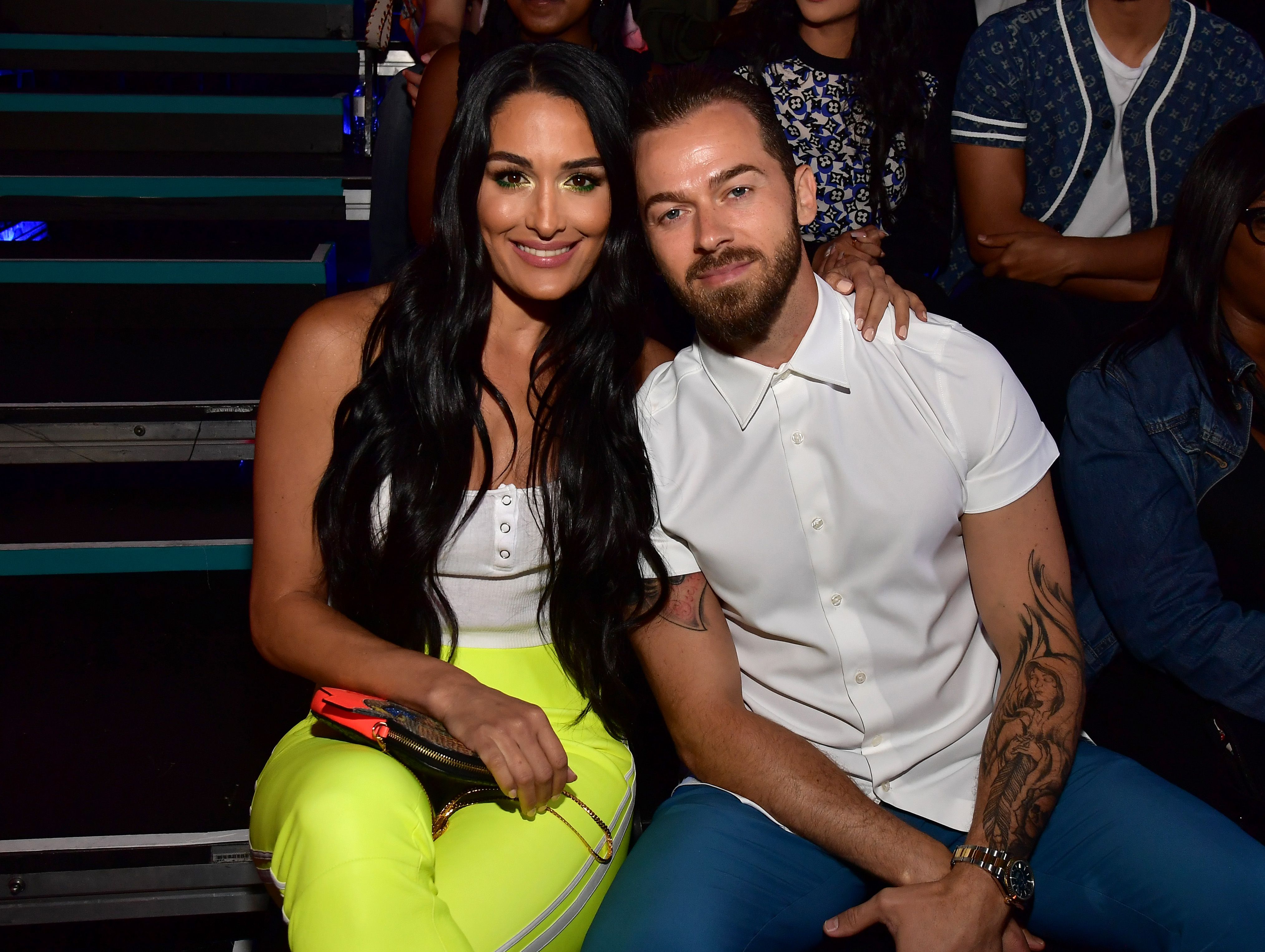 Inaba noted that Kaitlyn is a good dancer and tried on the night. However, she said the latter's lift and inadequate resistance let her down. Inaba also said Kaitlyn failed to hold her shape firm as her elbows gave out and hinted it might be due to her flexibility.
Inaba awarded the duo 7 points, while Judge Derek Hough scored them 9 points. Judge Bruno Toniolo awarded Chigvintsev and Kaitlyn 8 points, making a total of 24 points for the duo. 
Reacting to Inaba's comments at the end of the night's show, Chigvintsev expressed his feelings, saying he felt Inaba's explanation was not enough reason to give him and Kaitlyn a low mark, a feeling Kaitlyn also shared.
He said their dance had a lot of advanced content that some other contestants were yet to master, making him wonder if a dance's content no longer mattered on the show.
She said she refused any help after her son's birth and endured a massive break down, so bad that she hated her fiance.
Chigvintsev said a standard needs to be set on the show on what dance should not look like as it was inconsistent at the moment. He mentioned that Hough appreciated his and Kaitlyn's performance, adding that the judges needed to make things firm and clear, not basing their judgments on feelings.
The pro dancer further said a person's feelings about a dance performance should not be enough reason to give a low mark, adding that he did not feel as though Kaitlyn was giving up during their dance. He also said:
"If it's constructive criticism, please, go ahead. I'm all up for 'Hey your toes were not pointed.' Like I can see that. But giving up and saying, I just didn't feel it? That's not constructive criticism."
On a lighter note, Chigvintsev joked he and Kaitlyn probably needed to put a lot of gimmicks into their performance. He said he did not know "DWTS" required one to be gimmicky on the dance floor, adding that it may just be what he and his dance partner were missing.
After Chigvintsev leaves the DWTS dance studio, he returns home to the loving arms of his fiancee and former wrestler Nikki Bella, who recently gave birth to their first child and son, Matteo. 
Nikki revealed during an episode of her and twin sister Brie Bella's podcast, "The Bellas Podcast," that she felt super depressed after her son's birth. She said she refused any help after her son's birth and endured a massive break down, so bad that she hated her fiance.
However, she overcame that period, got back to the right mental state, and continued making and sharing beautiful memories with Chigvintsev and Matteo. 
Nikki shared one such moment with fans when she posted a video of Chigvintsev practicing some dance steps while carrying Matteo in his arms and showering him with kisses before leaving for DWTS's "Villain Night." A perfectly cute way for the pro dancer to prepare for the show!