Tiny Harris' Pregnant Daughter Zonnique Flaunts Her Braided Curly Hair & Nose Piercing (Photos)
Tiny Harris' expecting daughter, Zonnique Pullins, looked lovely as she rocked a casual but chic glam in her latest social media post. Pullins flaunted her healthy mass of hair tone to the delight of fans.
Tiny Harris' daughter, Zonnique Pullins, is rocking pregnancy glow in the coolest ways and she never shies away from flaunting her style on social media.
In her recent Instagram show-off, the young adult looked impeccable as she styled her tinted afro curls in large buns while leaving two feather-light braids to fan the sides of her face.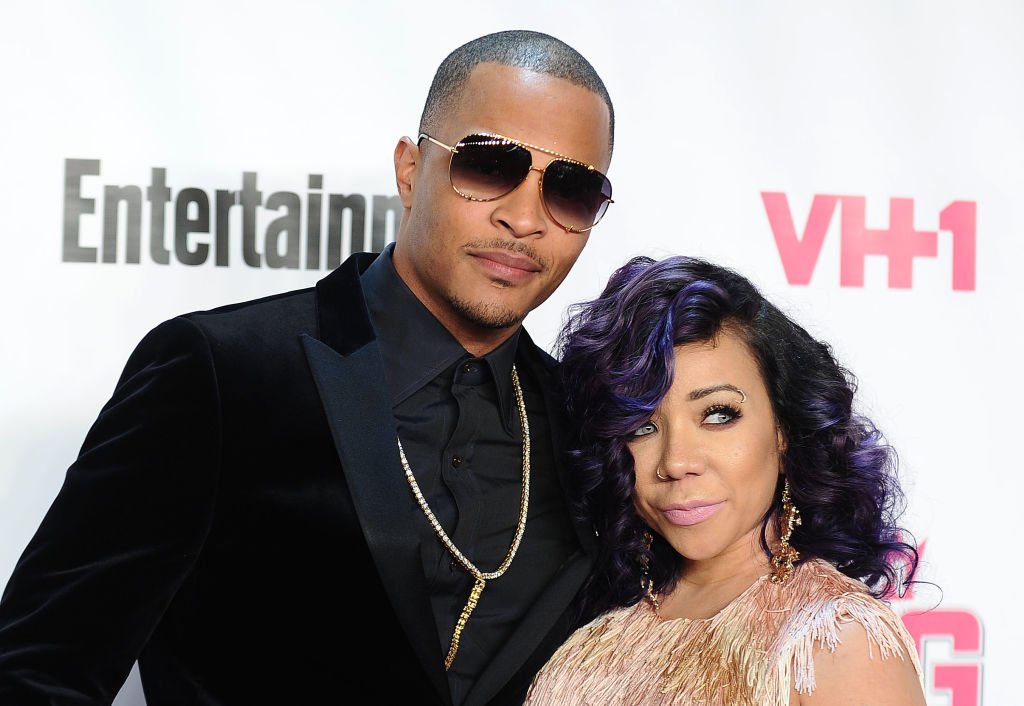 Pullins, 24, donned a purple sweatshirt while her face was done up in flawless makeup. She sported a shiny nose piercing while presenting a sultry pose for the camera.
Pullins, who was in paid partnership on her post, was photographed applying one of the many ranges of products from Cantu. She wittingly wrote in her caption:
"It's the hold for me! #ad @cantubeauty's Flaxseed Smoothing…"
Fans who were enthralled by Pullins' gorgeous look lined love-struck emojis in the comments. The mom-to-be also caught her sister, Deyjah Harris' attention.
Following news of her pregnancy, Pullins, who has been basking in her easy pregnancy, let fans know that she was taking things gradually while opting for motherhood first before marriage.
[T.I.'s] youngest child with Harris, Heiress, has also been bugging her star mom for a sibling.
Some critics were dissatisfied with her declaration as they called her out on social media. Xscape star Harris put on her mama bear demeanor and defended her daughter.
The star mom noted that Pullins' decision was not a strange thing in today's world as many women did that and ended up very well. Harris used herself as a case study while letting fans know:
"I was not married, and I turned out fine. I did not struggle — I was out there getting my money. I mean, I had a baby father, but we weren't married, and I lived a great life…"
Harris seems to have left the baby-making life to her daughter as she recently confirmed that there was no baby on the way. Speaking with Fox News, the Grammy-winning vocalist cleared the air about her spouse's sentiments.
It happened that her hubby, T.I., had openly flirted with her on social media at the beginning of quarantine. The star rapper mentioned that babies would be made, but his wife quelled the thoughts in her interview.
However, it seems T.I. is not the only one getting caught on baby fever. His youngest child with Harris, Heiress, has also been bugging her star mom for a sibling.